5 things apartment building owners need to know … but probably don't
Goodman Report
The hidden truth behind the scenes
Lately, a dramatic shift in Metro Vancouver has seen the development industry turning its serious attention – finally! – to rental buildings.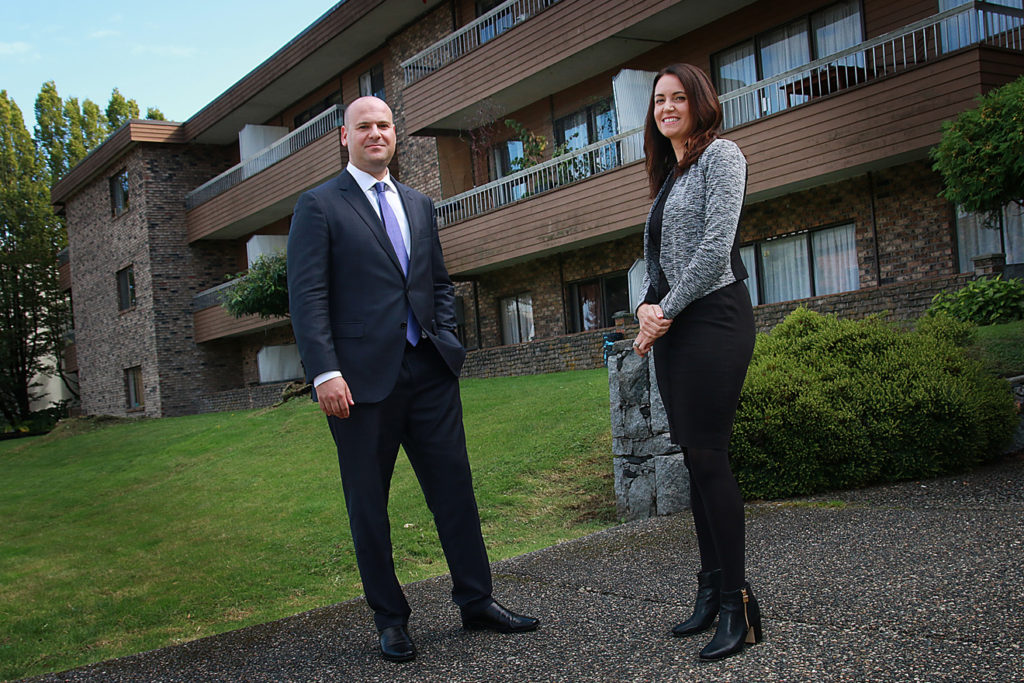 Over the past 10 years, changes in municipal land use throughout the region have meant that numerous rental properties have been rezoned. Overwhelmingly, these rezonings have given the advantage to apartment building owners who have sold to developers for rich rewards. Hundreds of aging low-density buildings are inefficient and costly to maintain but are located on strategically valuable sites. Extreme land scarcity in a high-growth market has brought intense development pressure to bear on many existing properties.
Okay, so what's new about this?
If you own an apartment building, this could be the time when you sell for rental redevelopment.
Check out these key things you need to know:
#1 – Development boomerang: Out with condos, in with rental
Across the region, thousands of new purpose-built rentals, including affordable and social housing, are under development.
How come?
Today's housing environment is conducive to the expansion of rental. One might say a perfect storm exists. Housing prices remain out of reach for many, bank and vacancy rates are at all-time lows, and investor demand (especially institutional) for new purpose-built rentals is extremely buoyant. Meanwhile, 30,000–40,000 people immigrate yearly to Metro Vancouver.
Gone are the heady days when condo projects pre-sold overnight. Initiatives by the BC NDP government over the past two and a half years, including a plethora of tax measures, have been remarkably effective in cooling the higher-end housing resale market and most new condo development. In consequence, a number of development sites are listed for sale. Since 2017, condo land values have dropped at least 15–20%.
Facing sharp declines in demand, Metro Vancouver's developers are responding by deferring condo projects, pulling the plug, pursuing superior opportunities in Eastern Canada and the U.S., or redesigning their specs for rentals instead.
In the face-off between condos and rentals, there's no question that the tide has turned toward favouring rentals.
#2 – For new rental development, zoning changes spell opportunity … and some uncertainty
The message here is know your property. We urge you as a landowner to keep up with the latest zoning trends in your municipality and involve yourself in community planning groups. Some land-use changes and policies will result in more money in your pocket upon sale; others could either devalue your property or result in stagnant use. It's critical to get involved so that you truly understand the unique nuances of any proposed change.
#3 – Properties hold value as vacancy rates remain steady
Metro Vancouver has essentially a zero vacancy rate, and yet councils still vote projects down and create never-ending regulatory roadblocks and delays. For example, in many areas of the City of Vancouver, demolition of existing properties isn't allowed.
From the current track record, we expect the relative flood of new rentals over the next eight years to have limited effect on the low vacancy rates now experienced by owners. Barring any significant change in proposed projects, we forecast that vacancy rates will remain steady over the next few years. Metro Vancouver's owners needn't fear for their own financial wellbeing.
#4 – An avalanche of apartment listings
Mark Goodman and Cynthia Jagger have recently been highlighted in a number of media outlets. An article featuring them with the headline "Avalanche of apartment listings hitting Metro Vancouver market" spurred a media blitz with Global TV, Business in Vancouver, Western Investor and Vancouver is Awesome all picking up the story. The two even went live on CKNW's Lynda Steele Show.
While it's true that we're seeing an increase in available product for sale, this isn't causing a dramatic shift in pricing. The reality is that we've endured significant changes in the rental market, mostly imposed by municipal and provincial governments, and the market has taken some time to see those changes materialize. A year ago, the very limited availability of listings meant a lack of liquidity and trades. Today, buyers and sellers are more confident in being able to transact, and we're therefore seeing an increase in listings (and sales!).
#5 – For the rental industry, yes, it's tough out there!
The vilification of Metro Vancouver's rental industry by various levels of government shows no bounds. Housing providers grapple with a powerful confluence of negative forces, including punitive taxes, NIMBYism and roadblocks to the rational upgrading of buildings, all of which diminish financial returns.
The worst culprit, we believe, is rent control. According to a recent article "Control your instincts" that ran in The Economist: "Rent controls are a text book example of a well-intentioned policy that does not work. They deter the supply of good-quality rental housing. With rents capped, building new homes becomes less profitable. Even maintaining existing properties is discouraged because landlords see no return for their investment. Renters stay put in crumbling properties because controls often reset when tenants change. Who occupies housing ends up bearing little relation to who can make best use of it (i.e., workers well-suited to local job opportunities). The mismatch reduces economy-wide productivity. The longer a tenant stays put, the bigger the disparity between the market rent and his payments, sharpening the incentive not to move."
Today's owners increasingly face a double-edged sword. On the one hand, the prospect of more long-term competitive rental supply and relentless intervention by government could mean a downward pull on prices. Yet on the other hand, the growing appetite of developers for your building as a development site is a value-enhancing force that can work in your favour. At Goodman, we know and understand the intricate, often complex relationship between land and building. Visit the Goodman Report page for a snapshot of our current activity. And call us – we're here to assist you.
For over 36 years, we at the Goodman Report have brought apartment owners our unmatched combination of cutting-edge news and behind-the-scenes expertise. Our group offers almost 80 years of collective experience and know-how. Feel free to contact David Goodman at 604-714-4778, Mark Goodman at 604-714-4790 or Cynthia Jagger at 604-912-9018 for assistance.