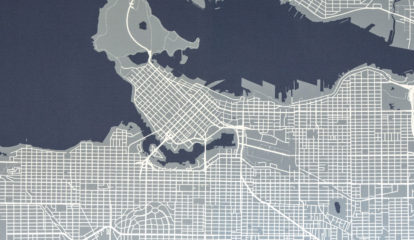 Company
---
About our company, team and services
For over 45 years, the powerhouse Goodman name has been synonymous with expertise in multifamily apartment sales, commercial properties, development sites and land. We've brokered some of the biggest real-estate transactions in Metro Vancouver.
Our company started with David Goodman, who sold his first property in 1972. Over the decades, key team members have joined us. Today we're one of Metro Vancouver's top commercial real-estate firms, generating outstanding results for clients on a consistent basis.
With over $7 billion in team sales volume and over 2000 transactions, we continually leverage new methods and technologies to broaden our reach.
The Goodman Report
We put the highest-quality information to work for our clients with our flagship Goodman Report. Across Canada, thousands of owners, investors, real-estate analysts and media sources rely on the Goodman Report for insights and market data on the rental apartment building and development site scene.
---
If diligence is the mother of good fortune, luck should be lining up at our door.
Mark Goodman, Principal

Mark Goodman aggressively seeks new ways of marketing properties and perfecting the purchase and sale of real estate. He's sold over $3 billion in apartment buildings and development sites in more than 500 transactions.

Read more

Cynthia Jagger, Principal

A powerhouse broker and industry advocate, Cynthia provides clients with the most valuable thing in the market: knowledge.

Read more

Ian Brackett, Senior Broker

Ian brings to Goodman Commercial a background in valuation and financial analysis covering the full-range of commercial real estate: retail, office, industrial, multi-family and development land.

Read more
---
Services
Evaluation
Our focused expertise, wealth of resources and industry connections enable us to evaluate your property accurately. By tracking and monitoring each and every sale in Greater Vancouver, we scrutinize the market with a critical eye to ensure that our clients' buildings are priced to maximize value.
---
Marketing
Leveraging online marketing, social media, newsletters, advertising, trade shows and personal networks, we have a broad yet thorough global marketing program that ensures a successful transaction for the qualified investor.
---
Negotiation
We work closely with sellers and qualified buyers to reach fair, equitable transactions. We write, present and negotiate offers that ensure satisfaction and confidence on both sides of the table. We can also offer assistance in acquiring financing through institutional and private lenders.
---
Translation
We serve investors around the world. With our strong network of industry professionals, we conduct business in many languages, including Cantonese, Mandarin, French, Hebrew, German, Punjabi and Hindi.