Off Market
10240 City Parkway & 13511 102nd Avenue
Surrey, BC
$7,060,635
---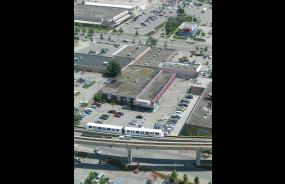 ---
Overview
A unique opportunity to acquire an exceptional development site in Surrey's City Centre across from the Skytrain station and Central City. The former Stardust Roller Skating Rink and adjoining commercial property, this site totals 1.801 acres. Surrey may be receptive to a 6 FSR based on a mixed-use development. The asking price is $15/ft buildable (assumes 6 FSR or 470,709 sq. ft. buildable).
---
Location
The subject site is located in the heart of Surrey's business and transportation hub (Skytrain station & bus terminal across street). Download PDF file above for site plan and satellite map of the site. The city of Surrey is one of Canada's fastest growing municipalities with unprecedented growth. Surrey's population is predicted to surpass that of Vancouver in approximately 10 years. It's area is three times larger than that of Vancouver and is strategically located between the Canada/USA border and the Fraser River. More specifically, the property enjoys high foot traffic, excellent visibility, and is steps from Skytrain, Central City Mall (Surrey Place) and the Central City office tower.
---
Description
The Surrey City Centre has recently begun a complete transformation and is destined to become the next major commercial core. Central City is a first class signature office tower (95% leased) with strong architectural appeal which is comparable to many of Vancouver's finest office developments. In addition, Intrawest's "Gateway" development continues to grow and attract national tenants to the area. The retail presence in this market include such companies as The Bay, Sears, Safeway, Save-On Foods, Staples, Canadian Tire, Future Shop, A&B Sound, The Brick and Toys "я" Us. A developer is proceeding with a project whereby five 36 storey high-rise condominium towers will be built next to the King George Station.
---
Gallery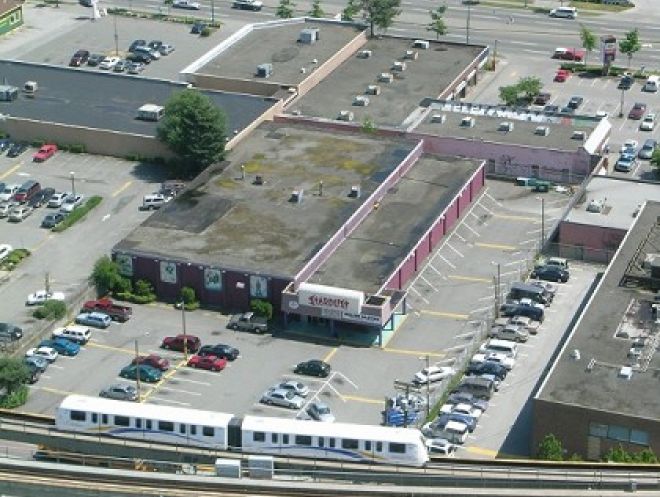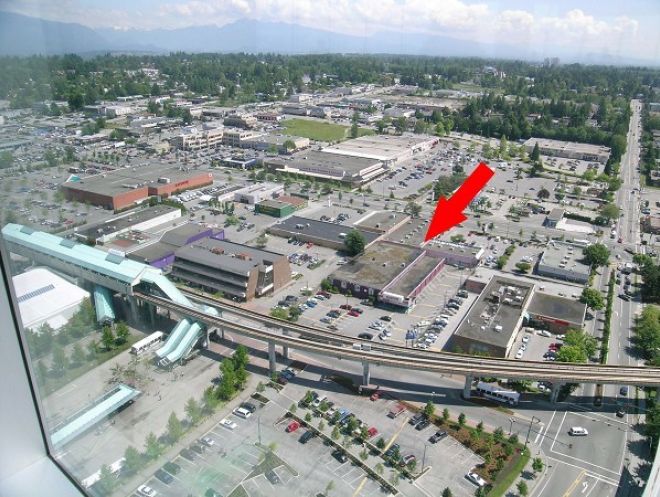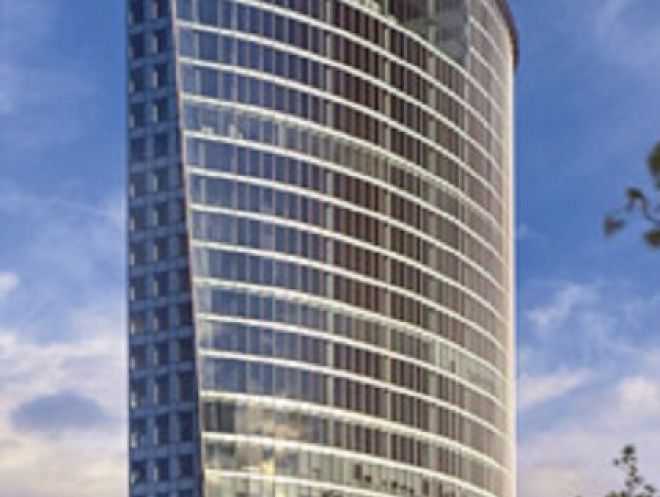 ---
Map