2018—the story behind the stats: $3 billion and the year of the "skew"
Goodman Report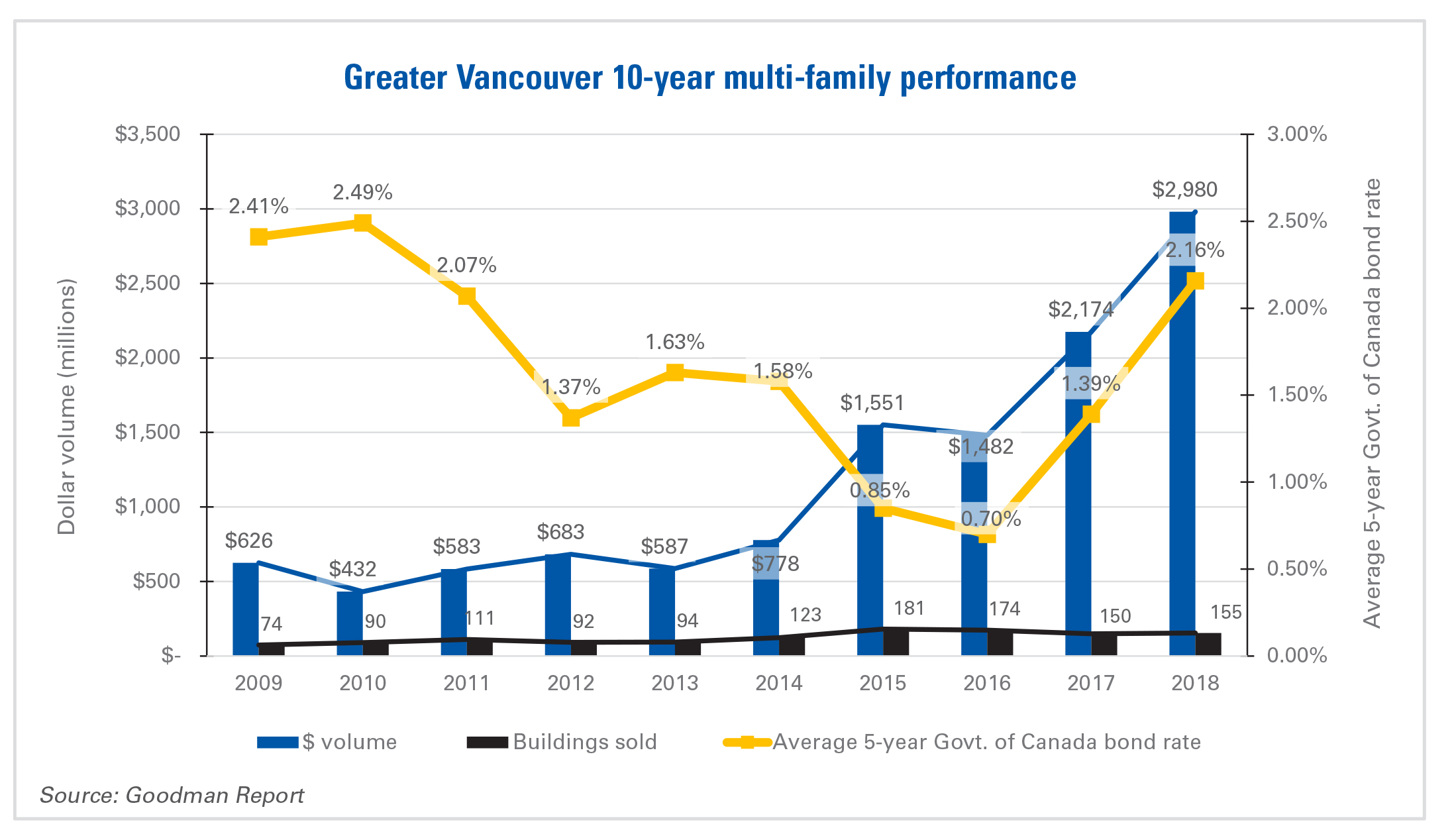 The real story behind the stats is all about the dirt. In at least 6 Vancouver and suburban communities, volumes and unit averages compared to 2017 were skewed upward almost beyond recognition. The culprit, for the most part, has been the growing trend among developers to acquire existing apartment assets and wind up strata-titled condo buildings where the land value easily surpasses the value attributed to the income approach, thus providing apartment owners with the ultimate financial homerun. The impetus behind this trend is that various municipalities are recognizing the need for redevelopment and providing additional height and density bonuses for rental and condo projects.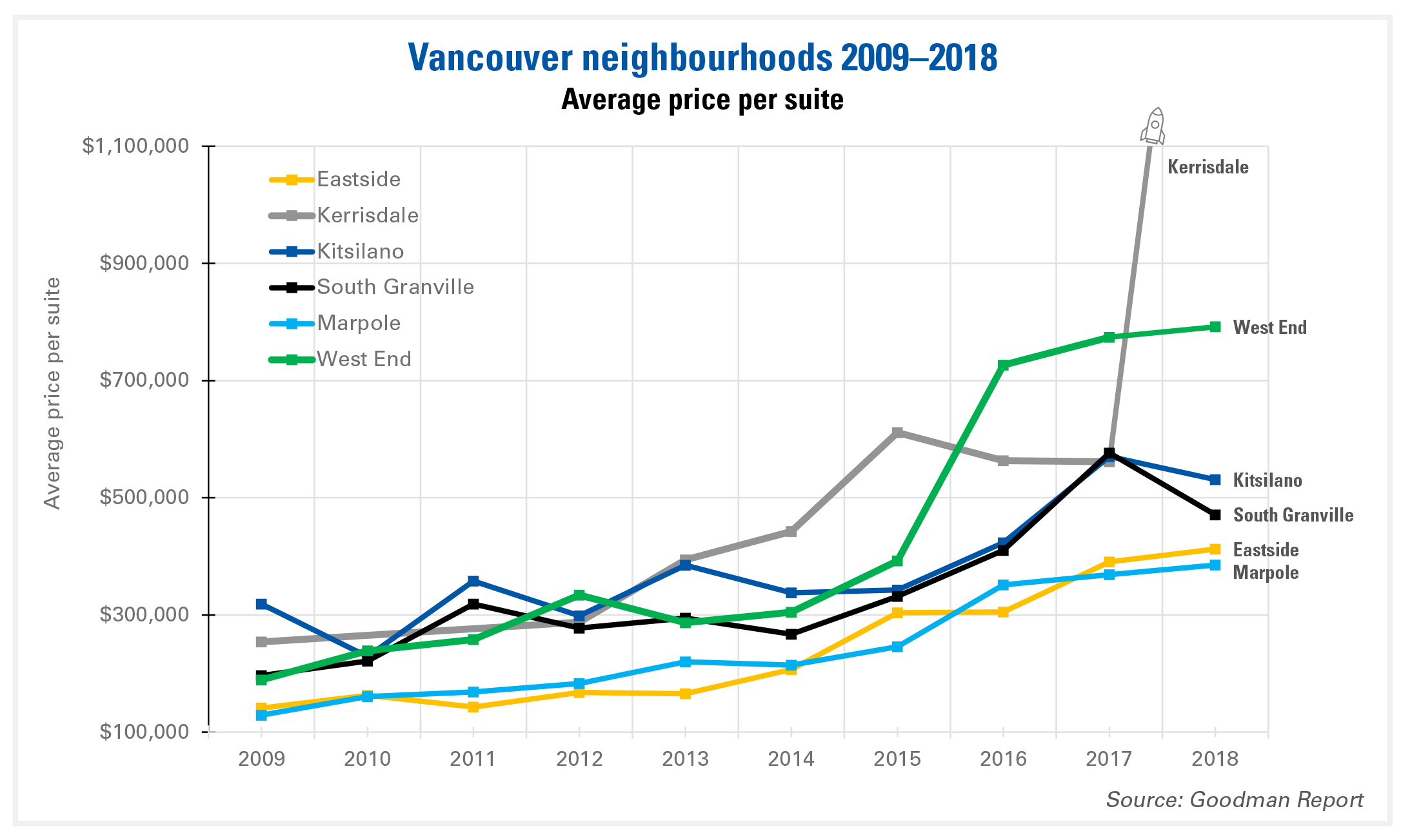 Some noteworthy trends in Vancouver: Compared to last year, Kerrisdale saw a 55% increase in sales volume at $173 million (there were only 2 sales, one of which represented a $160-million strata wind-up). The West End also stood out for a huge upward swing of over $1 billion in volume: an astronomical figure. In suburban areas, Burnaby, Coquitlam, Port Moody and Richmond highlighted the continued shift toward redevelopment of existing buildings.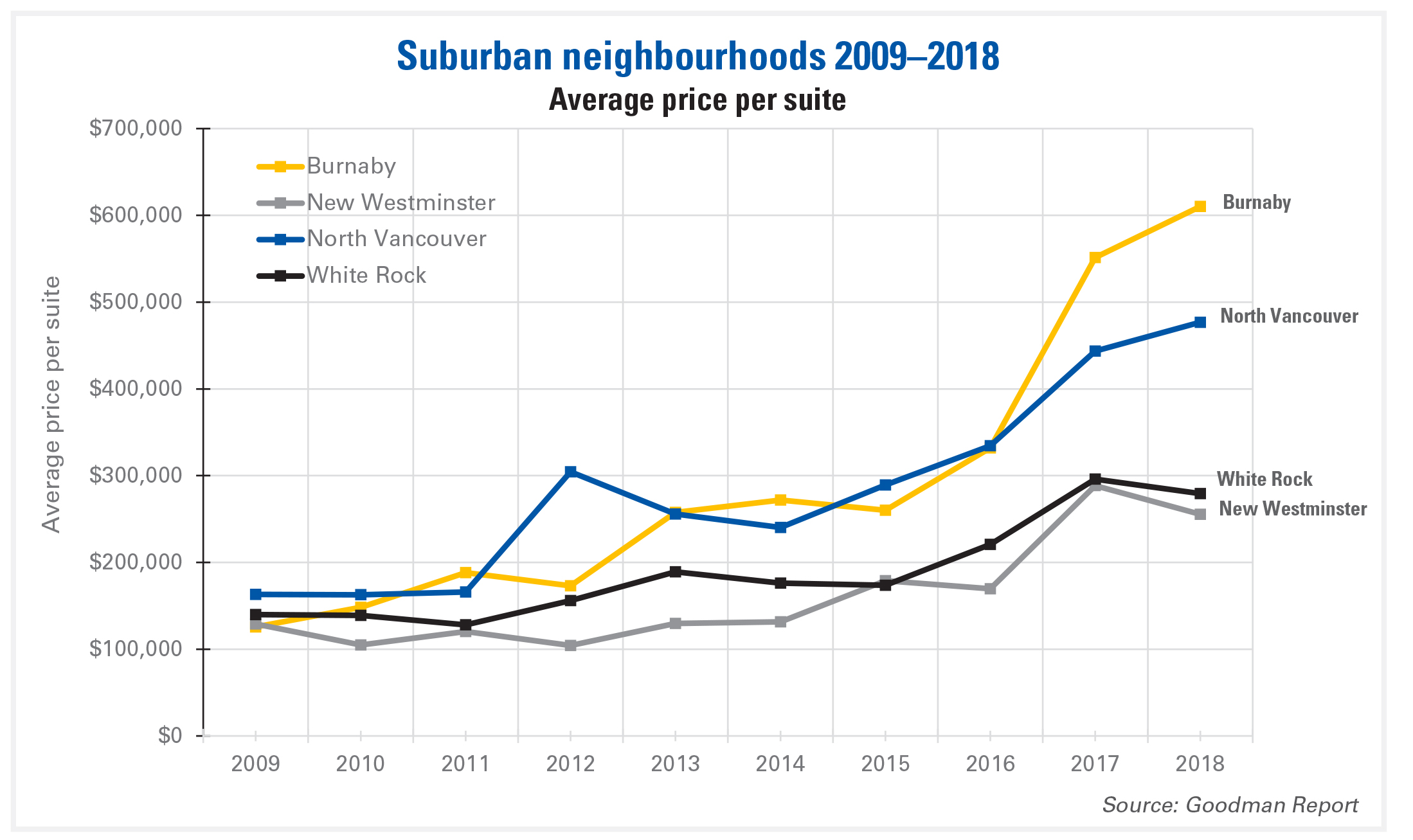 While transactions at 155 buildings remained similar to those of 2017, the overall volume of $3 billion is the most striking aspect of 2018's performance, up almost a $1 billion from the previous year. The rarity of developable land throughout Metro Vancouver, coupled with investment growth in the condo and rental sphere, continues to drive our markets. The average price per unit throughout Metro Vancouver increased by 23%, with most of this substantial increase due again to underlying land value.
View detailed stats in the full report: