Big institutional capital coming to BC: What will it mean?
The lowdown on REITs and other corporate investors. Plus: Proposed strategy would give B.C. housing nonprofits $500 million to boost buying power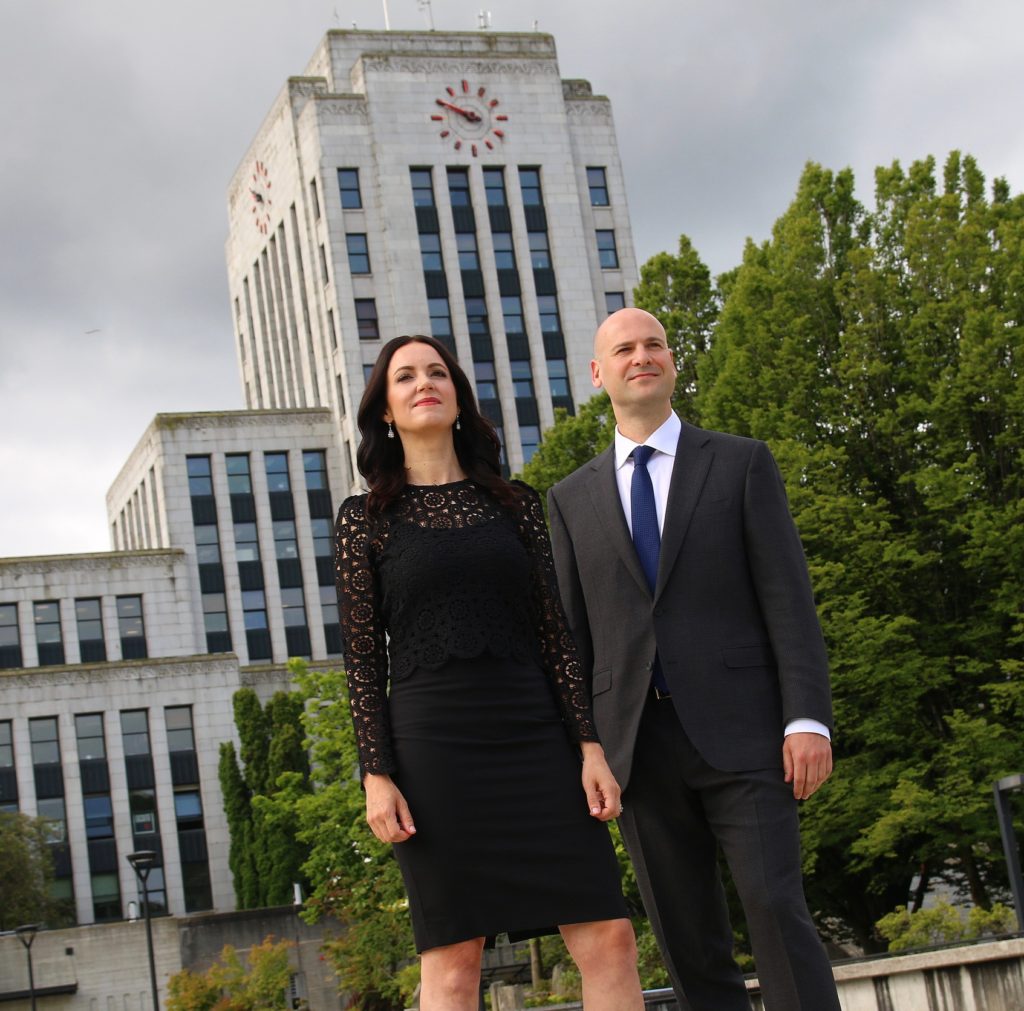 Last weekend, we were honoured to be featured on the Vancouver Sun's front page. Dan Fumano's article described the continuing trend of Toronto-based financial companies moving into Metro Vancouver's rental apartment investment scene. While our market has generally been occupied by mom-and-pop landlords, we're seeing more institutional investors bringing new waves of capital into our market. Institutional investors include REITs, pension funds, asset management firms and professionally managed companies.
To an extent, the Sun article echoes what we at Goodman Commercial have been reporting all along: continued interest in multifamily rental housing and an upward trend in activity following a significant slowdown with COVID-19 in the last few months. However, when it comes to institutional investors, the article quotes some misleading perspectives.
First off, some context. So far, institutional investors still have but a small ownership share in Metro Vancouver. Only 7% of sales (2 sales!) in the first half of 2020 came from institutional money.
Read on as we challenge fear-mongering myths about institutional investors
---
Myth: Institutional investors will harm B.C.'s housing market
Fact: These investors bring capital for much-needed upgrades, and they demonstrate accountability
REITs and professionally managed institutional groups offer a positive influence on our rental landscape. In some ways, they're more accountable and better equipped to be landlords than smaller companies. Being better capitalized, they're in a stronger position to take on required upgrades and maintenance long-term. Many institutional investors are publicly traded and held to standards of accountability, with rules they must follow. They don't kick people out on the street or jack up rents.
---
Myth: Institutional investors are causing higher sales prices
Fact: Sales prices have decreased in much of Metro Vancouver
The Vancouver Sun article quotes concerns from the nonprofit housing space that apartment buildings have been attracting higher sales prices. But this isn't entirely accurate.
Let's clear a few things up
Our review of latest sales demonstrates that institutional owners only purchased 7.4% of rental buildings in the first half of 2020. While Toronto-based groups have expressed a lot of interest, this has not translated into meaningful change in the sales stats.
Sales pricing as of mid-year 2020, from our latest Goodman Report:
Vancouver: While sales prices have increased on an average per-suite basis, we pointed out that this figure was skewed by just 2 larger new construction and highrise-with-infill trades. Without those factored in, average price per suite only increased a modest 4%. So at this point, it doesn't indicate a trend in the city.
Suburbs: Sales prices are down -22% on average!
REITs and pension funds aren't always so nimble as local investors. Institutions require significant due diligence, whose timing can be a major obstacle to purchasing.
---
Myth: Private landlords keep rents affordable; institutional investors will increase rents
Fact: All landlords charge what the market will bear
There's a misconception floating around that keeping rental real estate in the hands of private landlords and away from institutional investors will keep it affordable.
This is false. The reality is that all landlords are in the business for profit, including mom-and-pop shops. Private landlords are no likelier to subsidize tenants than institutional investors are. And, all owners must adhere to the existing leases that are in place.
In June, nonprofit housing experts and advocates across Canada held an online discussion examining how to – in their words – "beat the REITs." They spoke in worried tones about the shift from local landlords, whom they represented as valuing stable, happy renters over maximizing profits. By contrast, they suggested, financial firms see investors rather than tenants as the main customers.
When applied to the Metro Vancouver market, this alarmist and polarizing view misrepresents the nature of what is going on here, when we look at the actual sales stats as indicated above. The idea that we need to "beat the REITs" is farfetched.
As described in the Sun article, the BC Non-Profit Housing Association has run the numbers on some of the sales prices compared with current rents. The BCNPHA has concluded that the only way the acquisitions could be worthwhile investments is with substantial rent hikes. We wonder how this conclusion was reached. Consider that some investors simply want a stable place to put their money, without expecting dramatic returns. The onset of COVID has shown that staying close to home will be necessary in the coming months, possibly years, and the stock market has been volatile. Keep in mind too that the Residential Tenancy Act sets firm limits on rent increases even at the best of times, and landlords understand this. It's misleading to suggest that pricing assumes only huge rent growth.
---
Proposed funding from province for nonprofits
Strategy would give housing providers $500 million to bid on apartment buildings
The article reported that nonprofit housing groups have begun talks with the B.C. government to propose a $500-million capital fund from the province. The idea is to enable them to buy apartment buildings that come up for sale and preserve them as affordable nonprofit homes. Nothing has been made public yet about the strategy, but the nonprofits provided Postmedia with documentation outlining their proposal.
Keep in mind that with or without REITs, nonprofit providers can already buy rental buildings, so long as they have the capital and infrastructure in place. Traditionally, they've always purchased, sold and operated buildings. Therefore, this proposal addresses the problem of underfunding that they face in an expensive real-estate climate.
We all need to manage expectations about what this strategy can and can't accomplish. Even with the strategy, nonprofits will not end up outpacing private or institutional money in the long run. Here's why:
1. The overall private and institutional ownership percentage won't change in any dramatic way
Probe the numbers, and you'll see. Asking for $500 million in equity and assuming a 60% down payment requirement equates to around $850 million in property acquisition (for purposes of calculation, we assume typical financing, although with lower rents, this may not be the case and the acquisition total would be lower). At an average of $400,000 per suite in the market, this would translate into roughly 2,125 suites or 1.9% of the total existing Metro Vancouver purpose-built rental supply as per CMHC universe totals. That would be about 1.18% of the 179,000 rental units in BC.
So the strategy, while noble in its intention, shouldn't be sold as "us vs. REITs," especially given how few institutional investors have even closed deals here to begin with.
2. The strategy likely covers purchases only. What about operations or maintenance?
If the $500 million covers acquisition costs only, what about the ever-increasing operating costs and capital repairs for the nonprofit owners and operators of these buildings? When revenues are fixed while expenses continue upward (here's looking at you, City of Vancouver property tax and utility increases), how will the shortfall be met five or ten years down the road?
Moving forward with fact-based decision making
Using divisive language to justify a request for capital funding doesn't assist the dialogue. The premise that institutional funds are harming our local communities is nonsense.
It's clear that this is an important topic that will require fact-based decision-making. We'd welcome the opportunity to participate and discuss further as details become available.
Let's find a way to work together and assist rental housing providers and tenants.