Sold
The Rox Holme
3122 Quebec Street, Vancouver
SOLD $2,305,000
---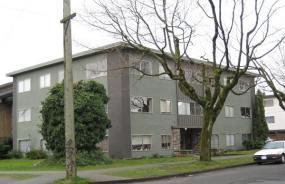 Lot size
66' x 116.1' (7,662.6 sq. ft.)
Legal description
Lot D of Lots 1 & 2, Block 55, DL 302, Plan 6105
---
Overview
Built in 1960, The Rox Holme is a clean, well maintained three storey frame apartment building totalling 13 units located in Vancouver's vibrant Mount Pleasant neighbourhood. Features surface parking, hardwood floors, storage and many upgrades.
---
Location
The Rox Holme is situated on a corner lot on the east side of Quebec and 15th Avenue in Vancouver's Mount Pleasant neighborhood; only one block west of Main Street. Major transportation routes in a north/south direction are along Main Street, Kingsway and Fraser Street, with east/west travel provided by Broadway, 12th & 16th Avenues.

A wide range of retail amenities, supermarkets, community services, restaurants and excellent bus transportation characterize this vibrant community. A sampling of the amenities within walking distance to the subject property include IGA, Starbucks, Cobs Bread, Blockbuster Video and Dairy Queen along Main Street. Community services include Cavell Gardens, a senior care home a few blocks away on 13th Avenue and Sophia. Bethlehem Lutheran Church/Montessori Pre-School is situated on 15th and Sophia, and Robson Park is just a short walk. Mount St. Joseph Hospital is just steps away on Prince Edward and 13th Avenue. The well-known Heritage Hall is at 15th and Main.
---
Features
– Outstanding central location in Mount Pleasant, close to numerous amenities including excellent transportation, shopping, restaurants, schools, churches, a hospital, seniors' care home
– Attractive lobby with slate tiles, intercom and mailboxes
– Rear surface parking for 6 vehicles
– Nicely landscaped with mature trees
– Laundry room, electrical, furnace, bike storage & locker room facilities on main floor
---
Recent Upgrades
– Ongoing replacement of appliances, flooring, cabinets, countertops, etc.
– New fence built at rear (2008)
– Exterior of building painted (2008)
– New hot water tank (Dec 2007)
---
Suite mix
No. units
One Bedroom

No. units

13
---
Financials
Financing
A CMHC insured first mortgage held by Peoples Trust with an outstanding balance of approximately $752,000 at an interest rate of 5.3%. per annum due July 1st, 2013 with monthly blended P.I. payments of $5,017.
Assessment 2007

Land

Building

Total

Taxes 2007

$6,750.83

Income and expenses

Effective gross

Operating expenses

Net operating income

Operating expenses

(41,169)

Net operating income

$92,463

Notes
Income annualized as of April 2008.

For a rent roll and income & expense statement, click here.

---
Gallery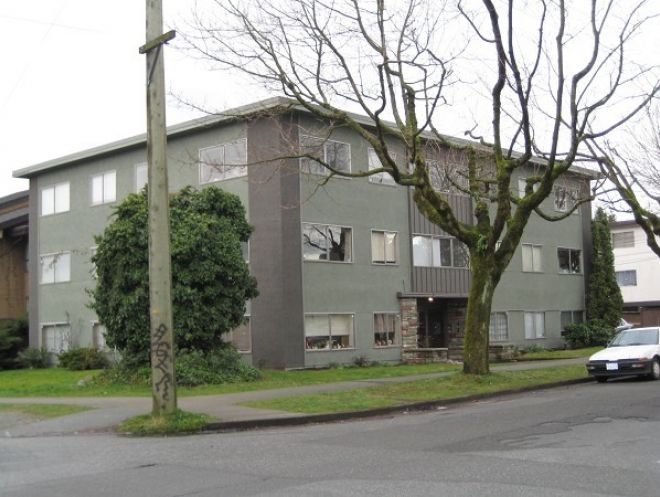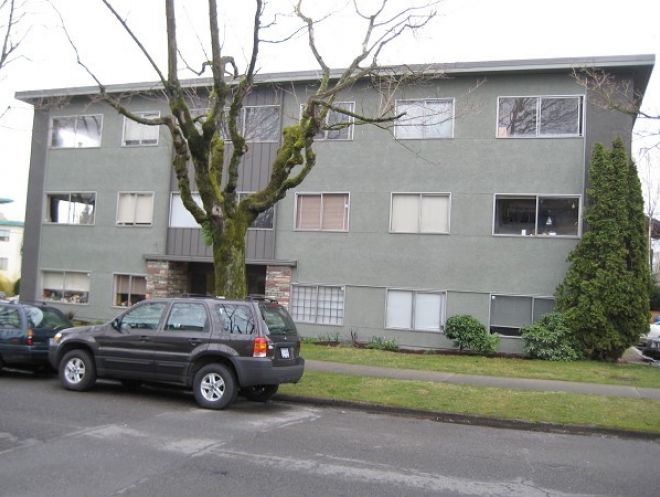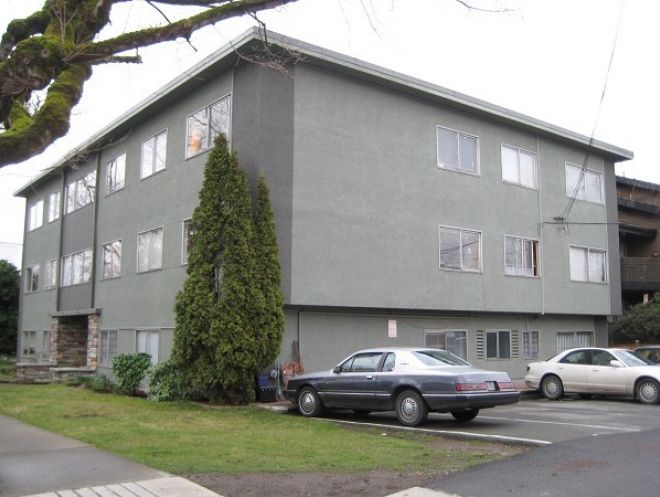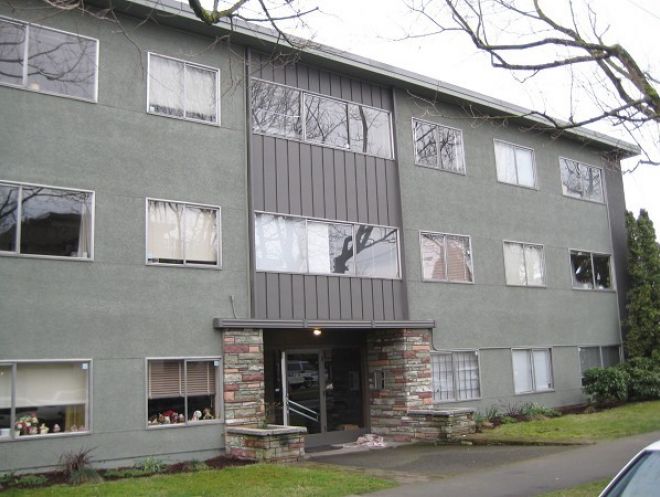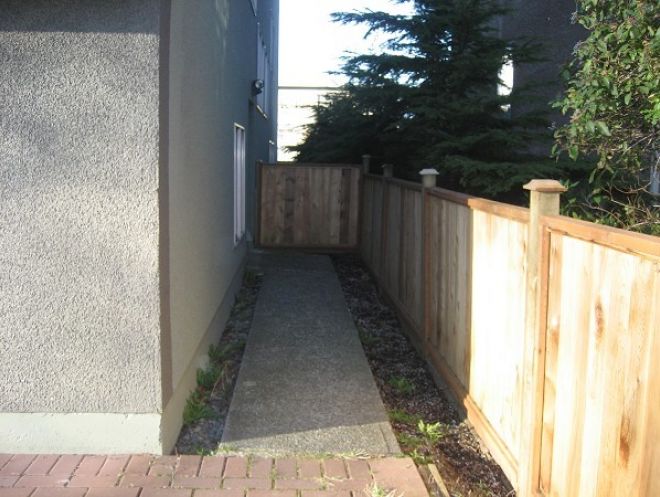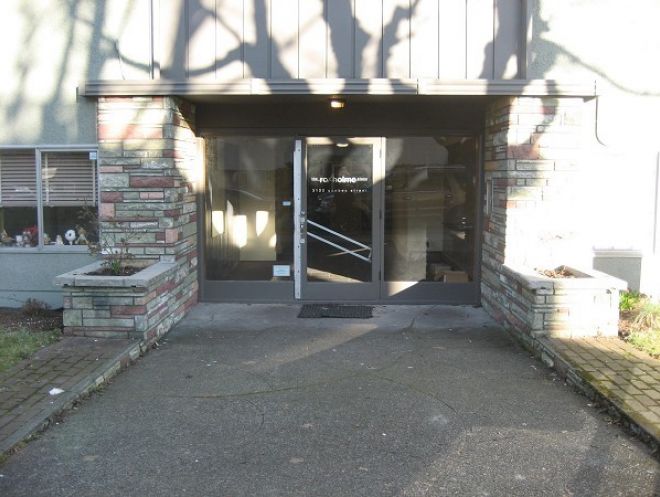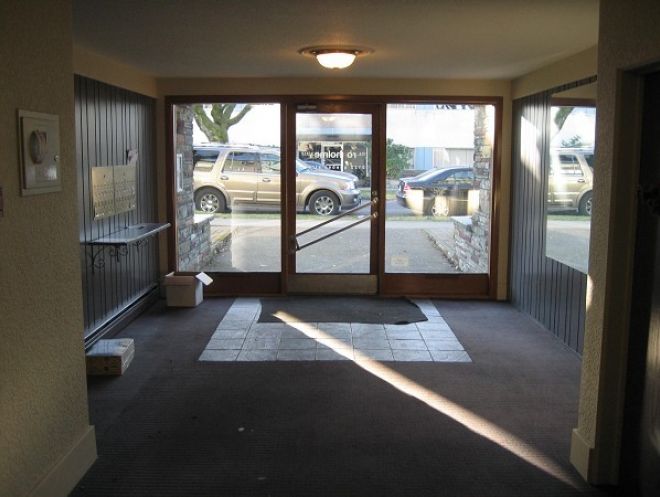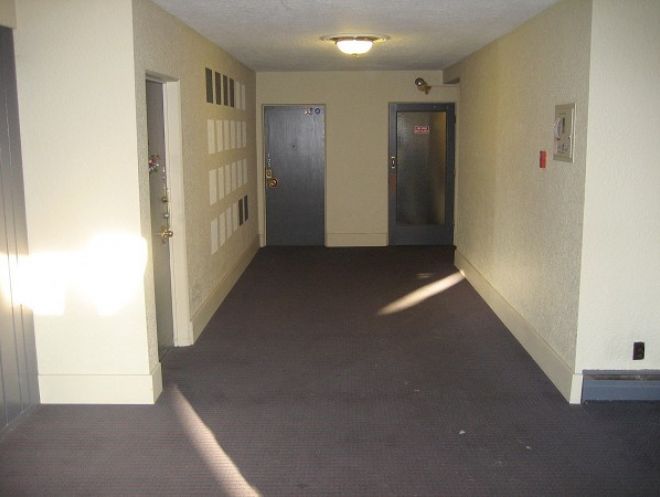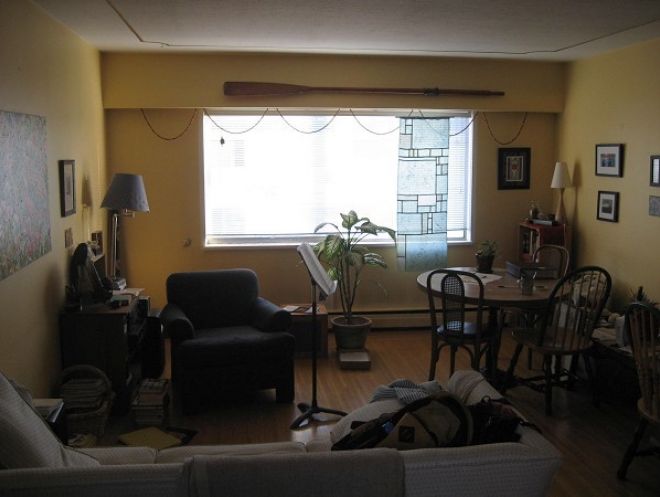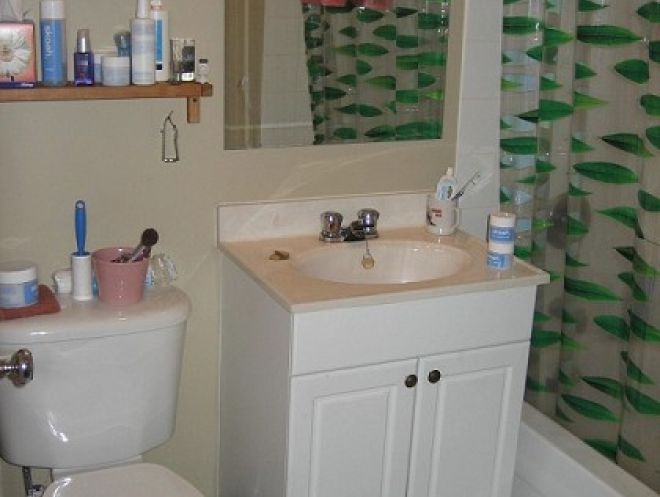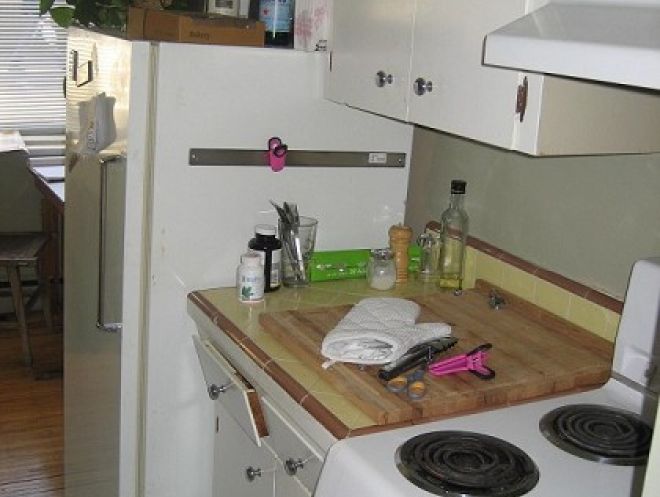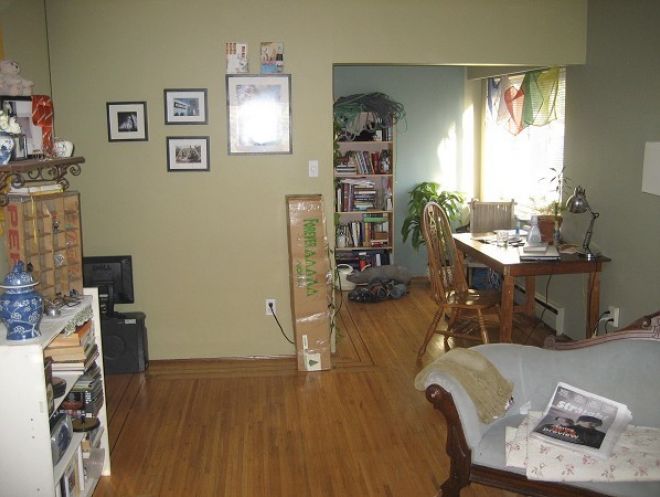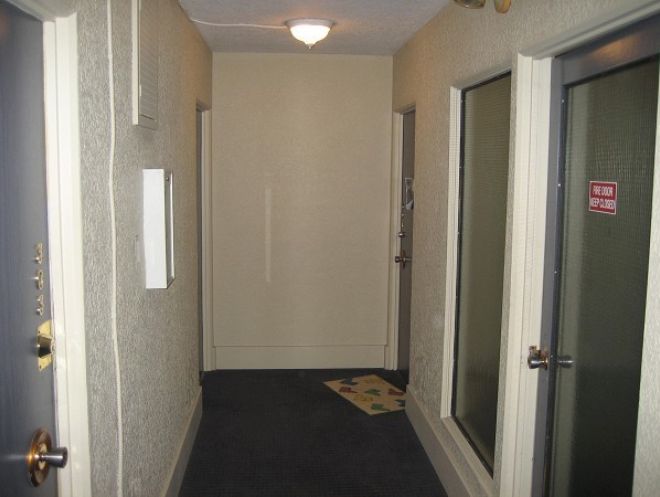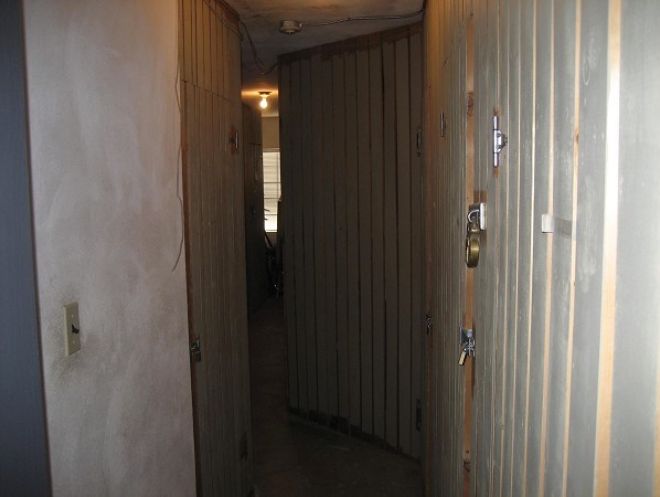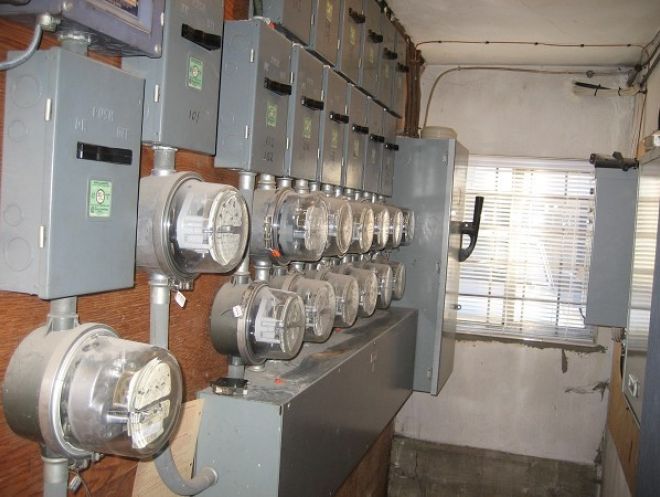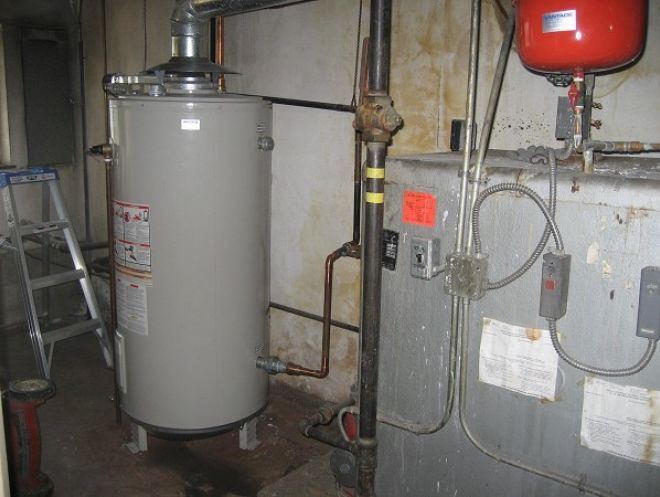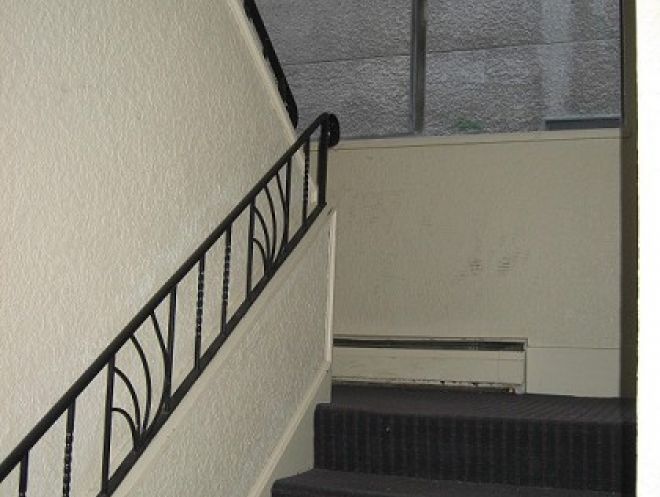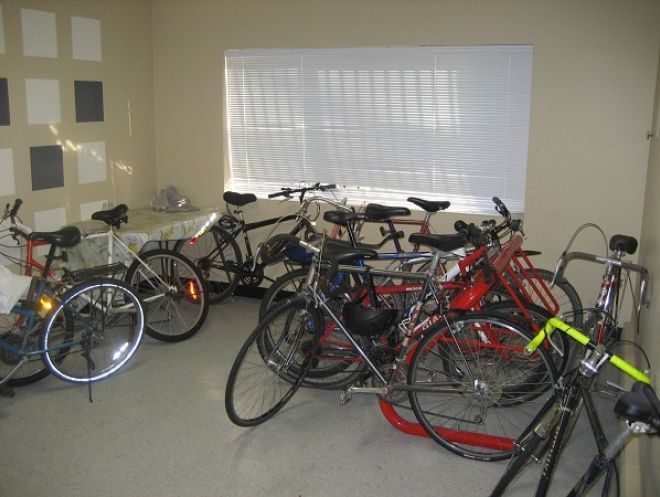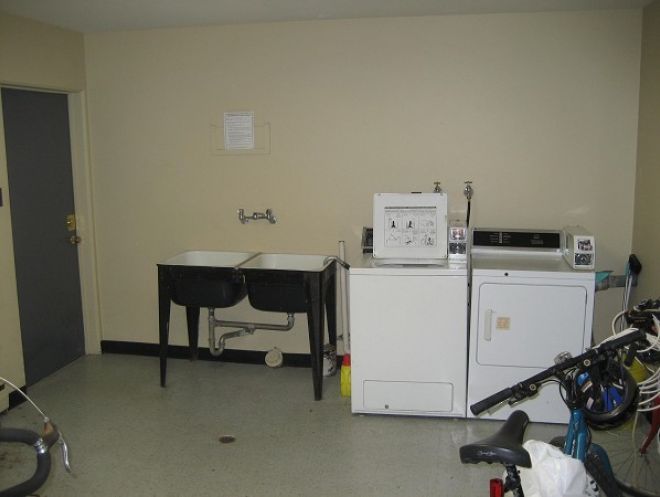 ---
Map