Sold
Office building
376 Harbour Road, Victoria
SOLD $7,500,000
---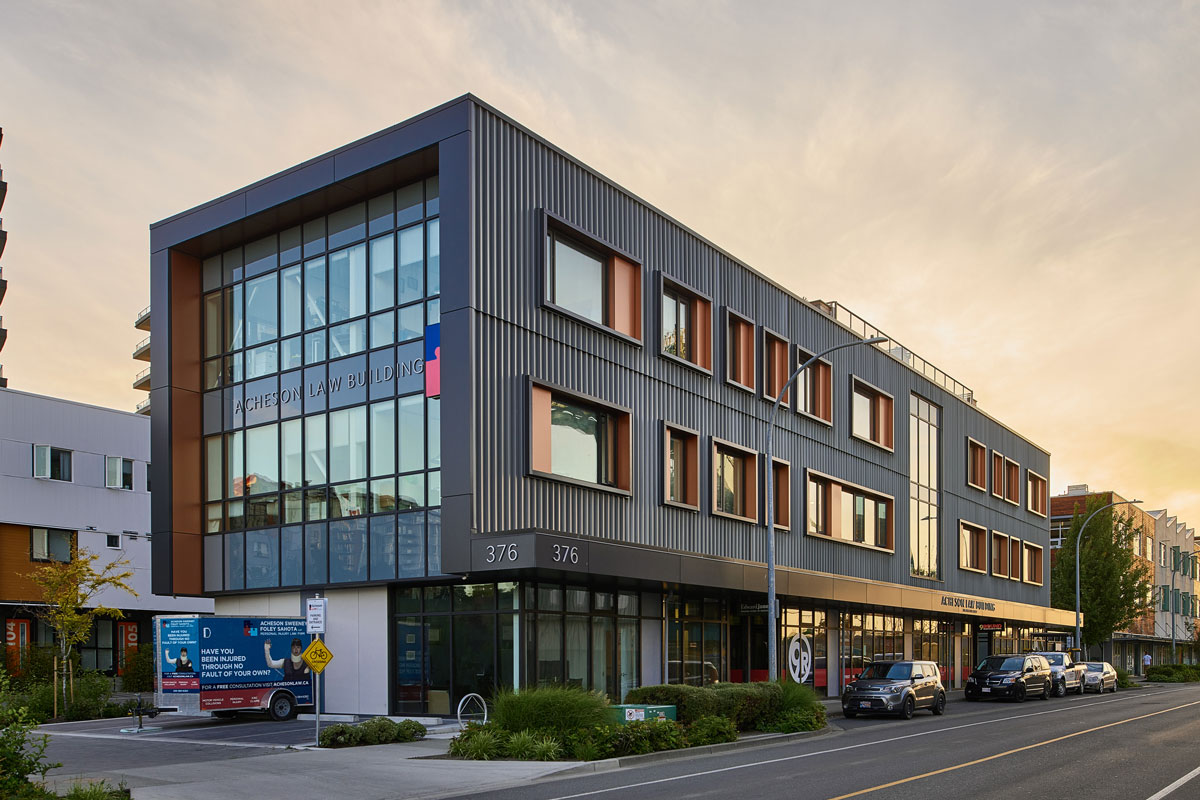 Property type
Office building
Gross leasable area
14,383 SF
Zoning
CD-9, Dockside District
Parking
20 surface stalls
Legal description
Lot 3, District Lot 119, Esquimalt Plan VIP84612
---
Overview
The subject property is a fully-leased, newly-built 14,383 SF LEED® Gold office building in Victoria's Inner Harbour adjacent to Downtown.
The property is improved with an attractive three-storey AAA office building that has been built to a LEED® Gold standard, one of only 12 such office buildings in Victoria. Completed in 2019, the building provides unique and modern office space including movable DIRTT wall systems, interior access points and a rare living rooftop patio. It won the 2019 Merit Award for office development in the annual Victoria Commercial Building Awards.
Constructed of steel frame and concrete foundation, there is one elevator servicing the building. The upper two floors can be combined or leased separately, and there is a common-use 693 SF rooftop deck, with sweeping views of Downtown Victoria and the Inner Harbour.
The property is presently leased to a law firm on the upper two floors, and to a fitness tenant and national wealth management company on the main floor. The property has performed well throughout 2020, with all tenants remaining current. The law firm is in the process of modernizing their systems, and as such, is contemplating a reduction of space. The income, however, will remain in place prior to any subletting.
The benefits of LEED® Gold certification includes everything from substantial reductions in energy, water and maintenance costs to emphasizing human health and integrative building design. Other features include a living roof, superior glazing and super-adequate engineered mechanical systems. The living rooftop also has functional common areas including a patio, BBQ area and small workspace. Landscaping also incorporates green systems into LEED® Gold standards.
---
Location
The subject property is immediately west of Downtown via the new Johnson Street Bridge in Dockside Green and the neighborhood of Victoria West (or "Vic West"). Vic West is a downtown-adjacent peninsula bordered to the south and east by the Upper Harbour. Ideally situated at the entrance to Vic West from Downtown, Dockside Green is a socially vibrant, ecologically restorative and economically robust community, defined by a distinct collection of beautifully designed live, work, play and rest spaces uniquely tailored to enhance the health and well-being of both people and ecosystems.
The area surrounding Dockside Green is in an ongoing transition from industrial uses related to harbour activities to the current waterfront communities of condominiums, hotels and shoreline parks. The area is rich in heritage, recognized as one of Canada's most historically significant ship building capitals. The marine character of Dockside Green will be implemented through the development area to provide residents with a local sense of community created by a process of public awareness surrounding the area's environment, history and innovative sustainability.
Within Dockside Green, 376 Harbour Road is situated roughly at the center of the neighborhood, mid-way between Esquimalt Road to the south, and the Port Ellice / Bay Street Bridge to the north. Facing the Inner Harbour, the property features views of the ocean, Downtown and marine.
Tenants of the property enjoy close walking proximity to several coffee shops, restaurants and service amenities, as well as a full-service shopping center anchored by Save on Foods, just two blocks away. Well serviced by transit, the site is also adjacent to the Lochside Trail / Galloping Goose recreational trail and bicycle network, providing safe and dedicated bicycle access not only to and from Downtown, but literally across the Capital Regional District, from the ferry terminal in Sidney to Sooke.
Upon completion, Dockside Green will comprise 1.3 million SF on a 15-acre site. The community will consist primarily of residential buildings complimented with employment generating uses including office, retail, and light industrial uses. Environmental design and stewardship will lead the way for this development, with an emphasis on sustainable buildings and processes that puts the health of the natural ecosystem along with its residents at the forefront. Dockside Green has recently completed an impressive display center for their upcoming first phase which is anticipated to be three residential towers.
---
Financials
Financing
First mortgage of ±$5,740,000 held
by Bank of Montreal.
Taxes 2020

$91,897

Income and expenses

Net operating income

Net operating income

$384,765

Notes

Contact listing agent for more information.
---
Gallery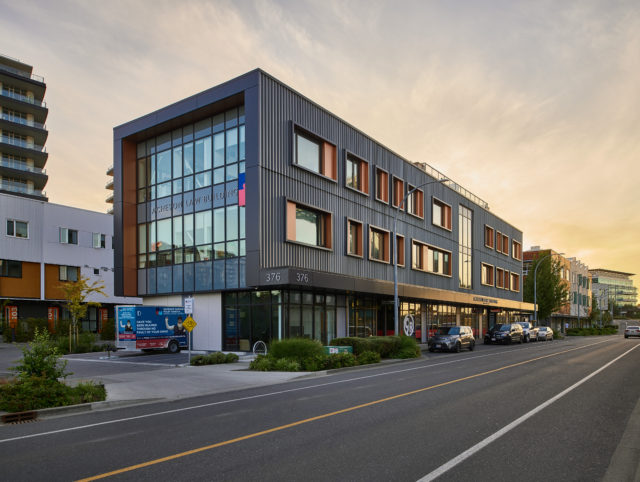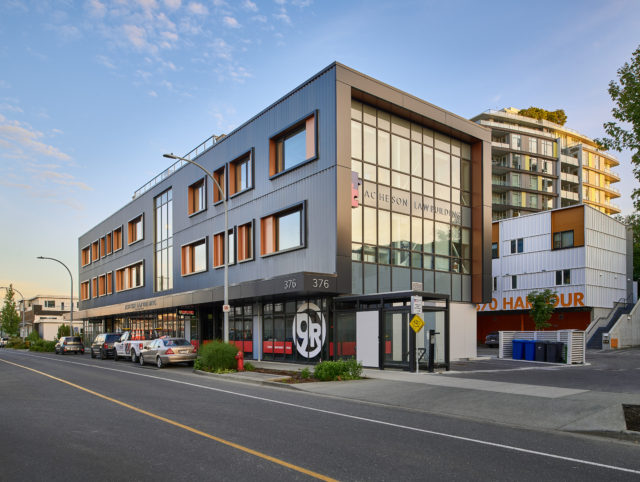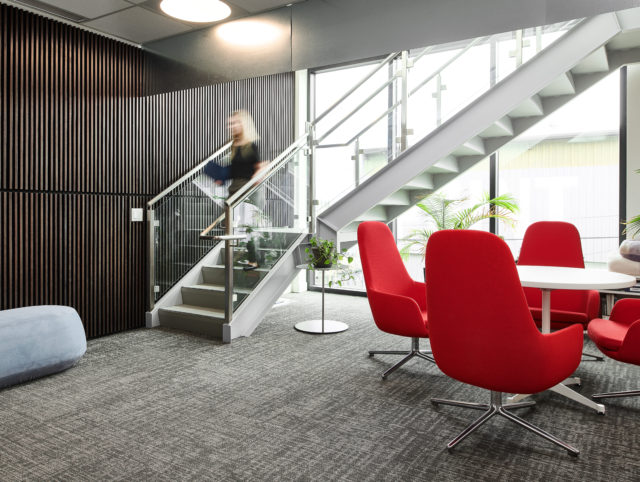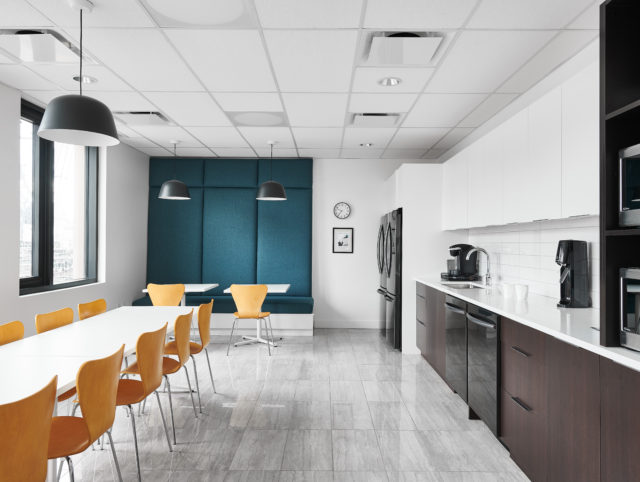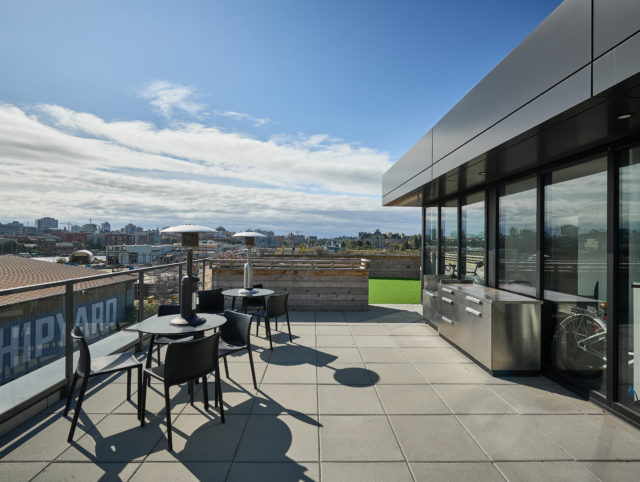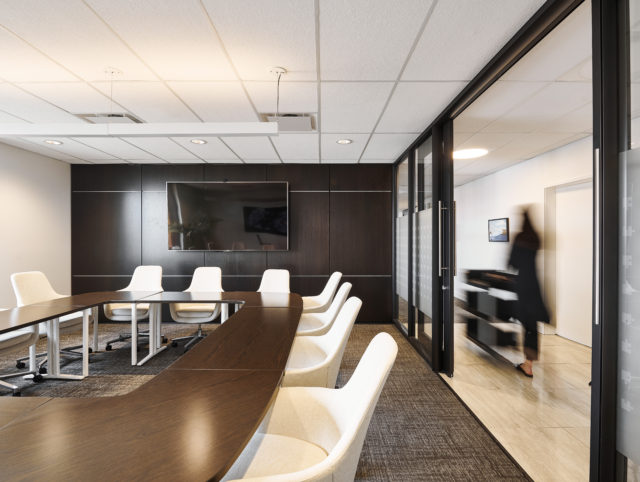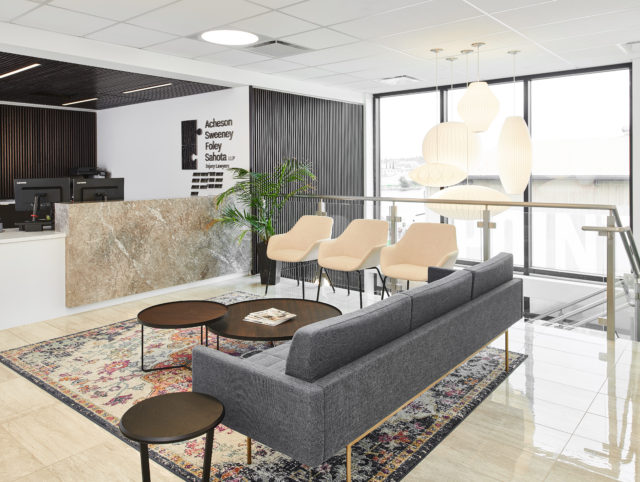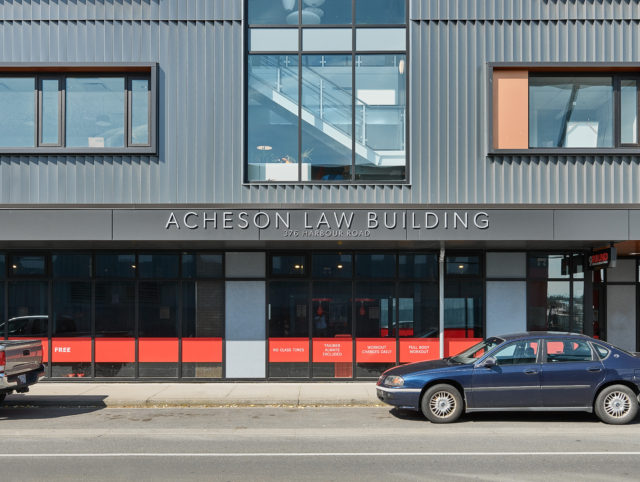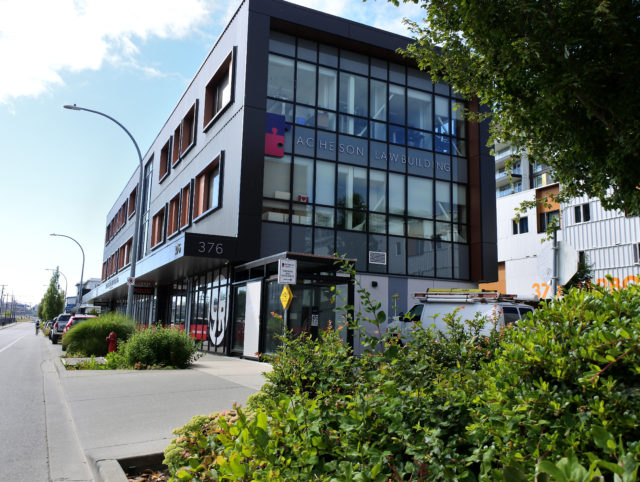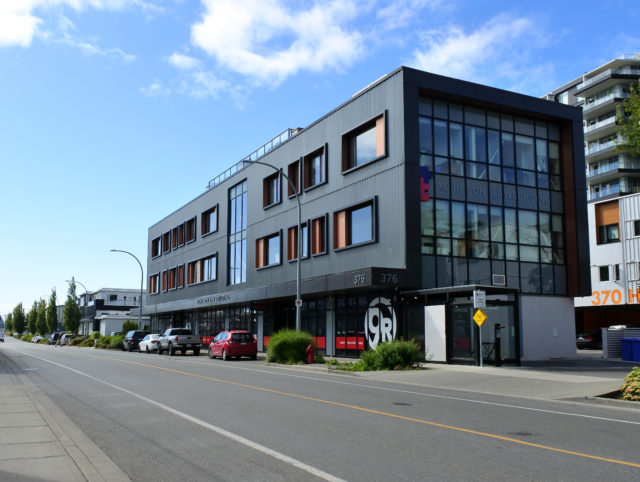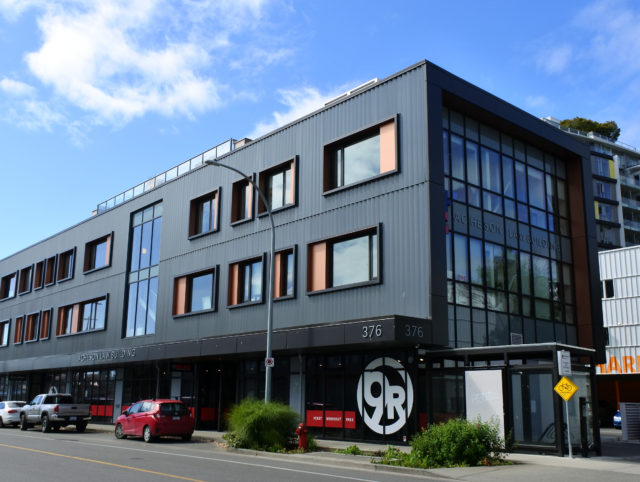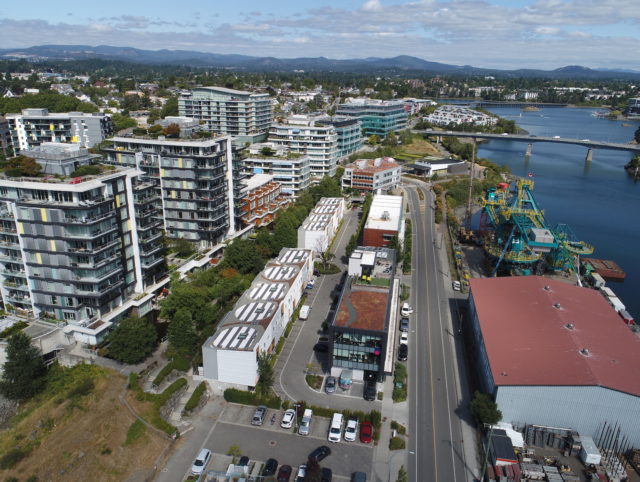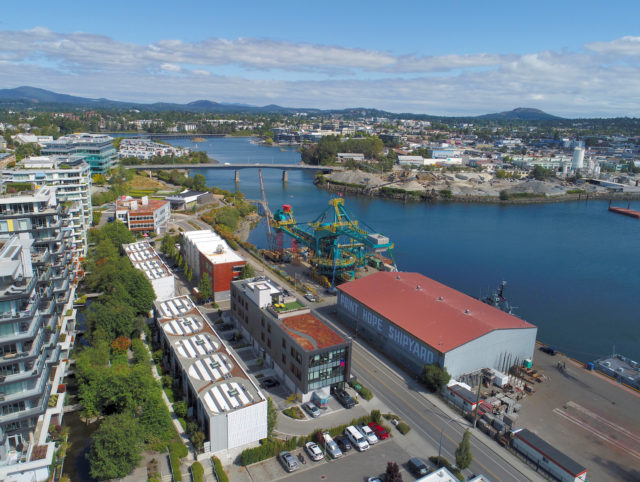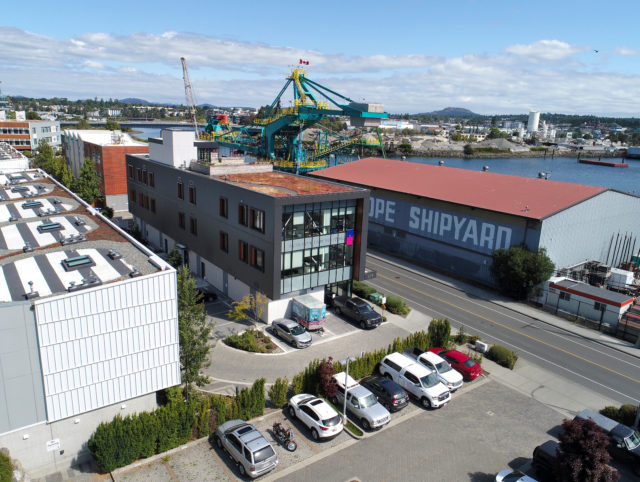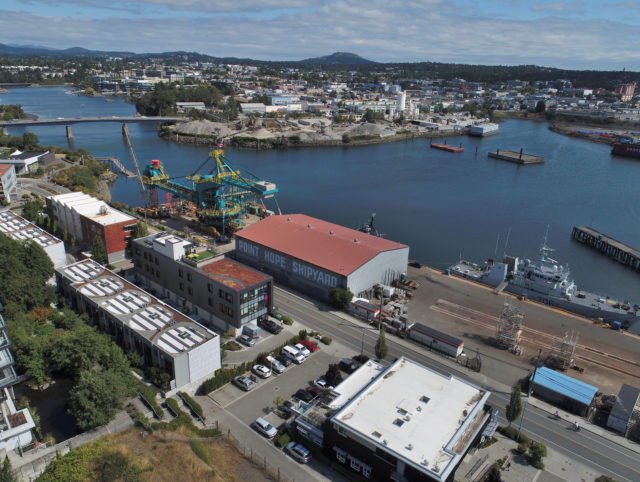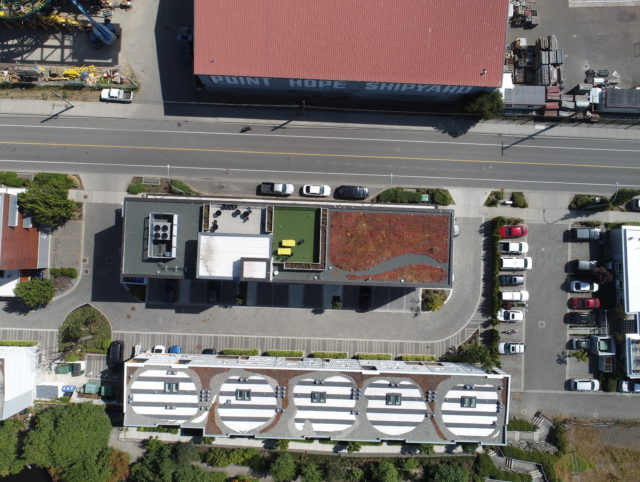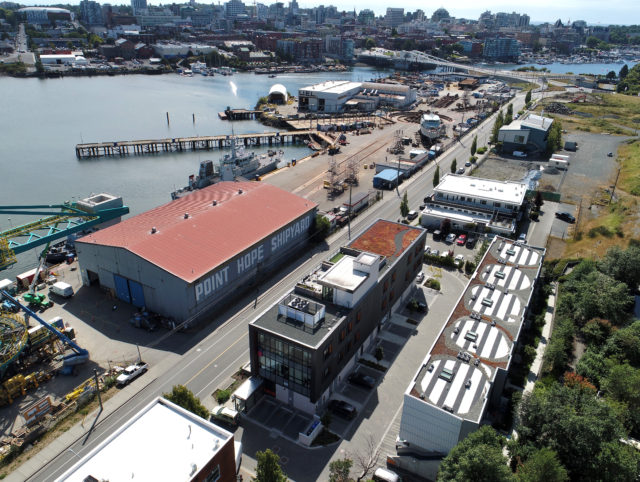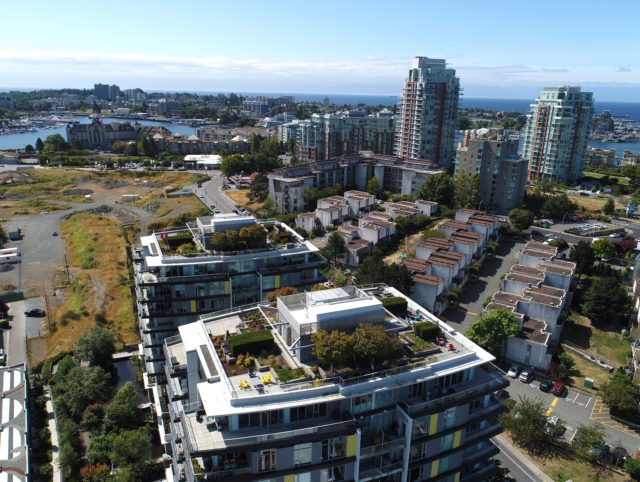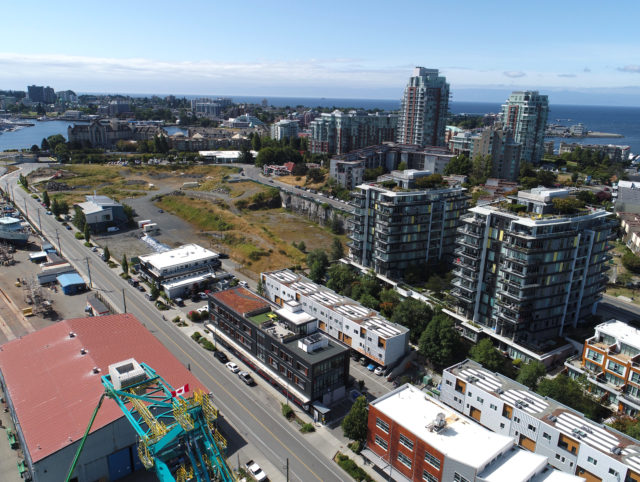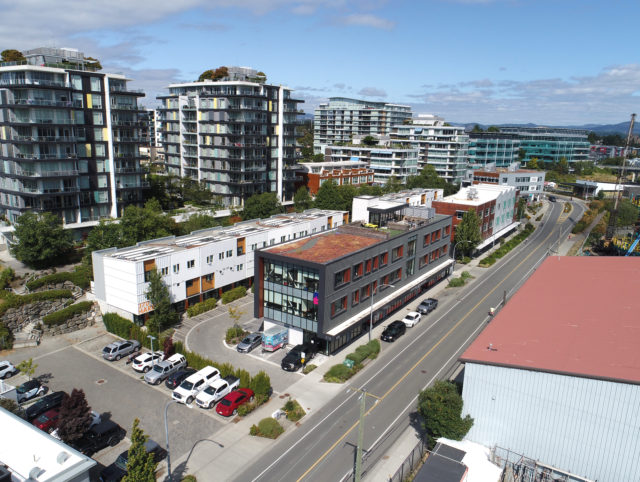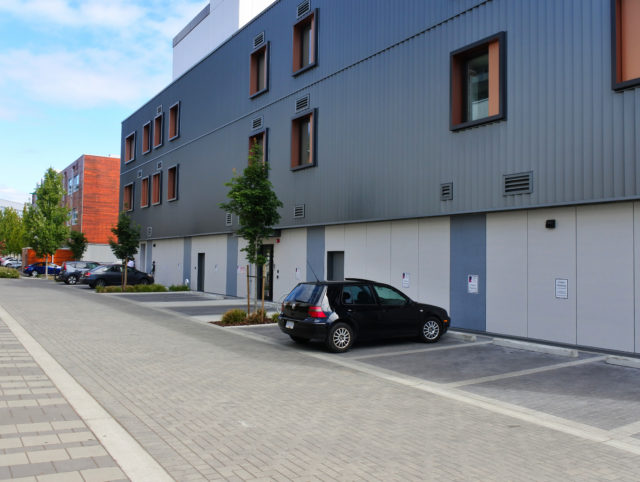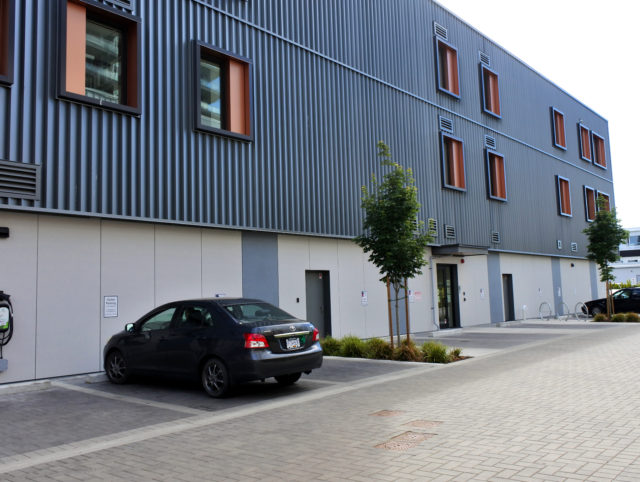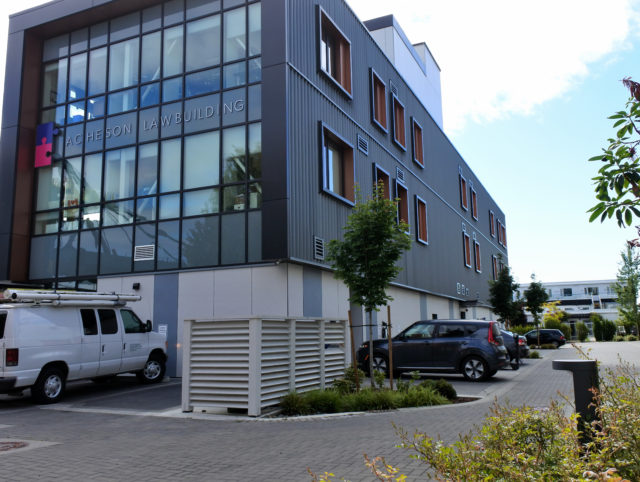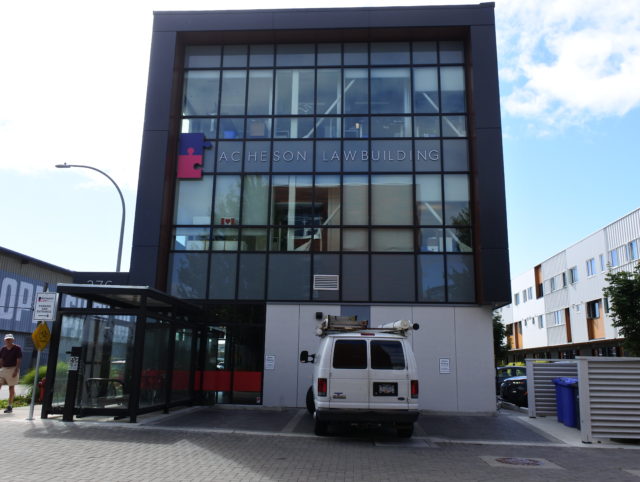 ---
Map