Sold
Heritage Rental Apartment
1517 Comox Street, Vancouver
SOLD $2,200,000
---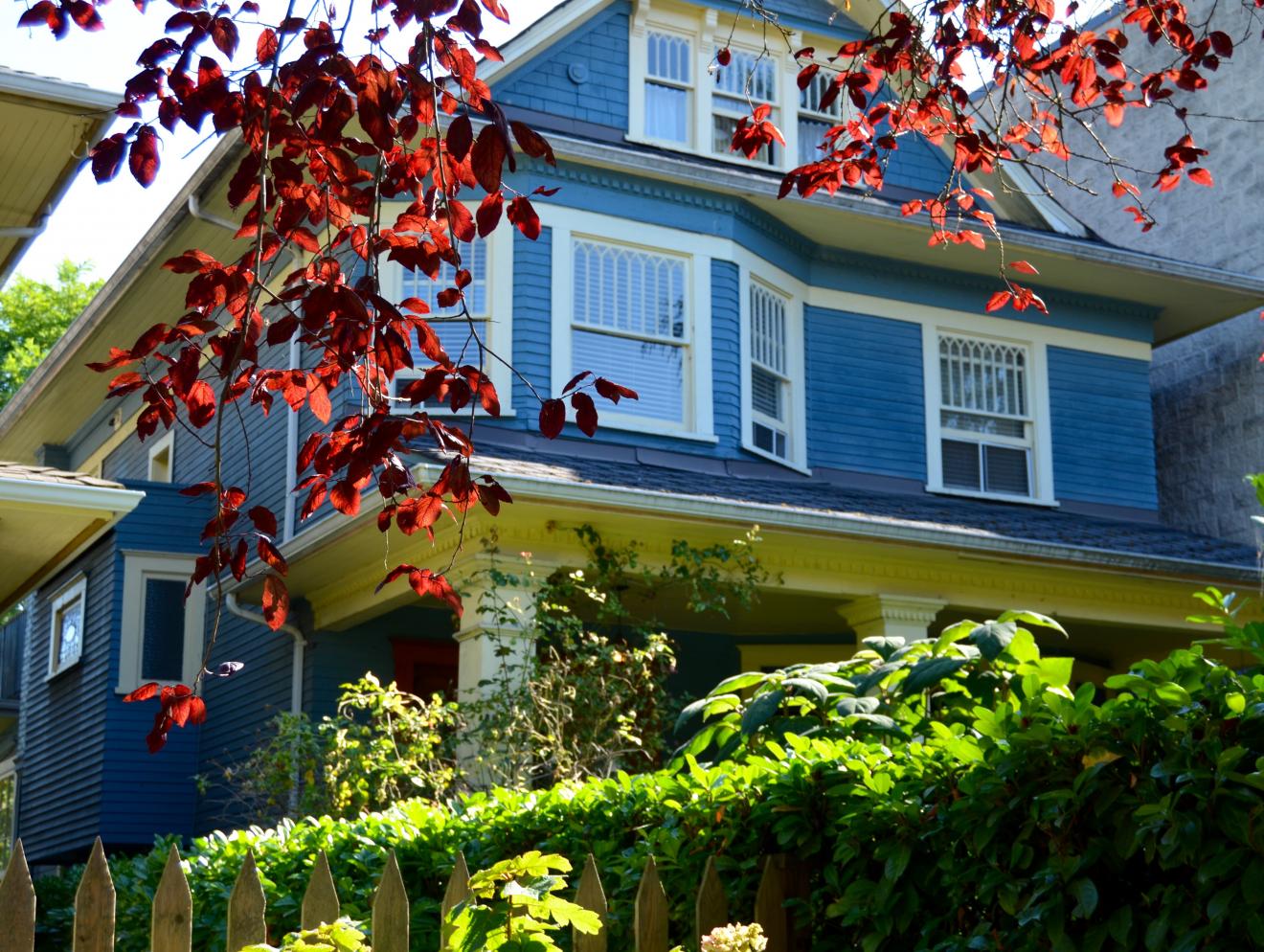 Net rentable area
3,395 sq. ft.
Legal description
The east 1/2 of Lot 14 Block 47 District Lot 185 Plan 92
---
Overview
The subject property is a rarely available 6-suite "Heritage B" rental building located in Vancouver's prime West End district. Built in circa early 1900s, the house exudes the old-world charm that characterizes this popular rental neighbourhood. There are 2 self-contained suites and 4 additional sleeping rooms.
Under the West End Community Plan, an investor may wish to take advantage of the Laneways 2.0 strategy allowing for new family-oriented infill rental housing.
---
Highlights
Attractive 6-suite rental building listed as "B" on the Heritage Register
Four sleeping rooms and two self-contained suites
Much of the architectural character has been retained
Prime West End location; just minutes to Denman Street and the shores of English Bay Beach
Beautifully landscaped 33' x 122' (4026 sf) lot with great curb appeal and a back yard garden oasis
Features large two-level, two-bedroom, 2-bath renovated penthouse suite ideal for an owner-occupier (1410 sf)
Main floor two-bedroom features a large sun deck and wood burning fireplace
Generous outdoor living spaces for the main and upper plus a very inviting front porch
Parking consists of two stalls in the rear plus a back yard garage used as a storage shed
Mechanically updated with newer kitchens on the main and upper units
Infill opportunity under the West End Plan – see "Infill Opportunity" tab
Unit #6 is unauthorized
---
Infill Opportunity
Under the West End Plan, the Laneways 2.0 strategy for the residential neighbourhoods has several objectives
–Retain and restore heritage house
-Allow for new family-oriented infill rental housing (50% of units with 2 or more bedrooms
-Enhance laneway
-Protect existing green, leafy mature streetscapes

In general, for 33' sites with an existing character house, this involves:
-Retaining and designating the heritage house (not moving the house to preserve the existing streetscape)
-Retaining the rental units in the house
-Building new rental infill at the rear or the site (minimum 20 ft. separation from existing house and infill), up to 3.5-4 storeys

What restrictions, if any, are there for the demolition of the revenue house?
The house is listed as 'B' on the Heritage Register. If demolished, conditional FSR (1.5) could not be achieved, so the sites could only be re-built at the outright 1.0 FSR. In addition, Rate of Change would apply, so the existing rental units would have to be replaced on a one-for-one basis if building 6 or more new units. Laneways 2.0 incentivizes the retention of character houses by allowing for new infill at the rear – infill cannot be achieved if the existing house is demolished.

What FSR (Floor-Space-Ratio) could be achieved for the infill?
There is no set FSR for infill as it is very context and site-specific, and is essentially based on an 'envelope'. It could be up to 3.5 to 4 storeys in this location. The Infill Housing Guidelines outline the key considerations in terms of lot typologies, heights, setbacks, upper level step-backs, separation from existing building, etc. – see http://vancouver.ca/files/cov/west-end-community-plan-design-guidelines-2013-nov.pdf
Strata-titled infill will only be considered through an HRA where rental infill is deemed to be insufficient to cover the costs of restoring the heritage houses.
Each infill site is unique so it is difficult to evaluate the potential infill on a site without hiring an architect to do a basic massing study, and reviewing the proposal with a development planner very early on in the process.
---
Suite mix
No. units
Average size
Average rent
Sleeping rooms

No. units

4

Average size

218

Average rent

$565
Two Bedroom

No. units

1

Average size

1,114

Average rent

$1,750
Two Bedroom Penthouse (2-level)

No. units

1

Average size

1,410

Average rent

$3,000
---
Financials
Financing
Clear title.
Assessment 2015

Land

Building

Total

Taxes 2015

$6,436.63

Income and expenses

Gross income

Vacancy

Effective gross

Operating expenses

Net operating income

Operating expenses

(20,442)

Net operating income

$64,802

Notes
For a current rent roll and expense statement, click here.
---
Gallery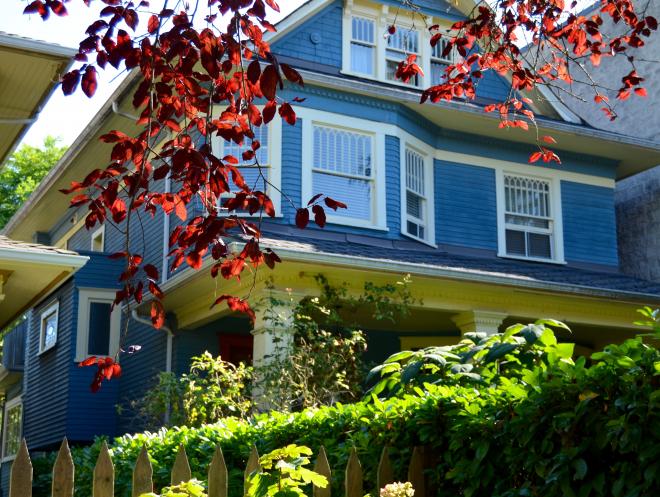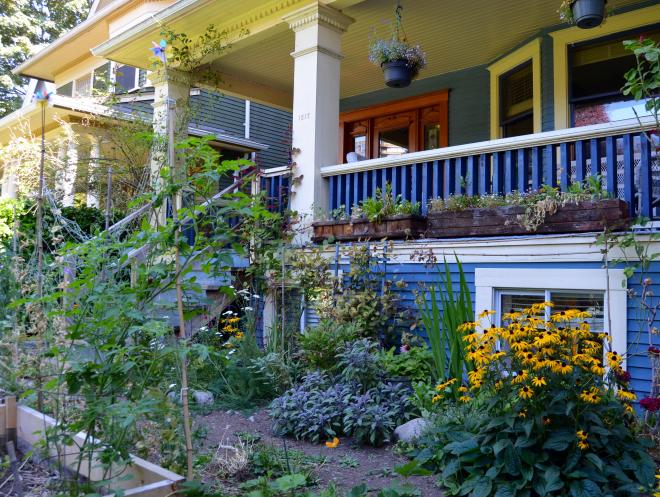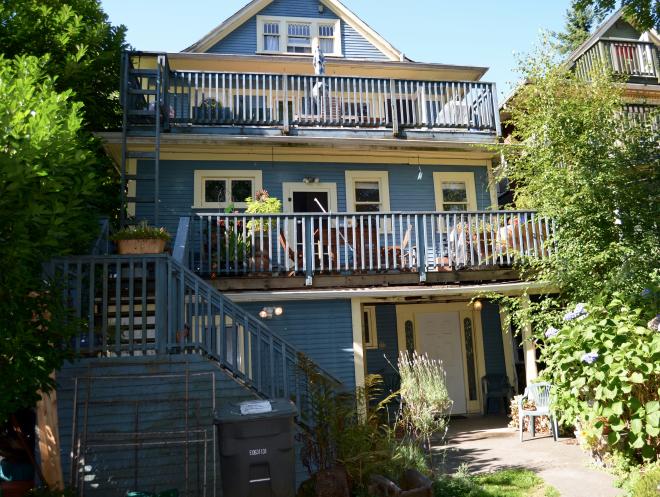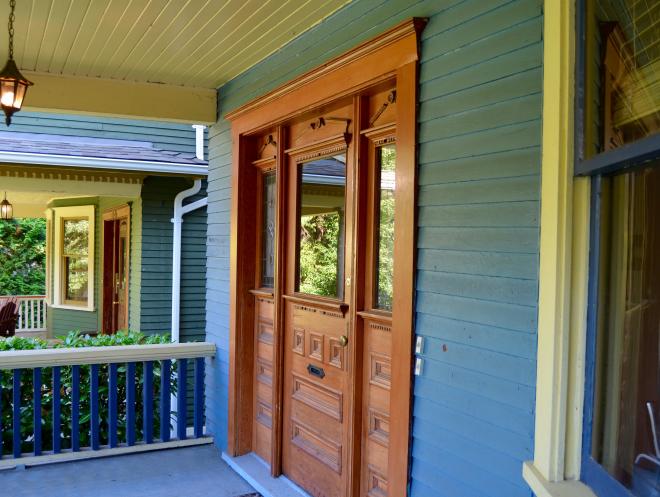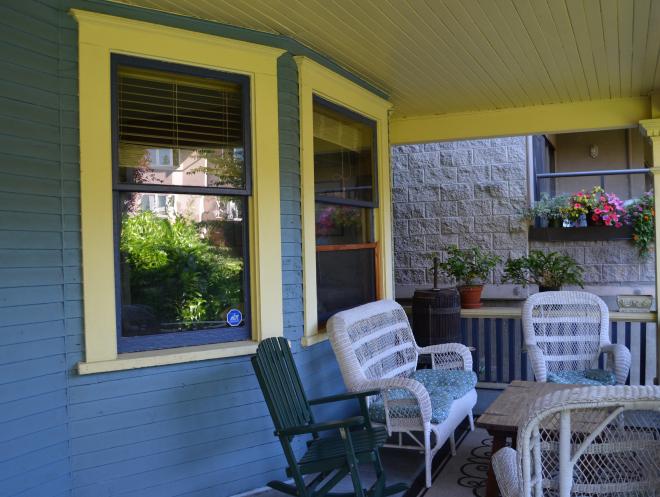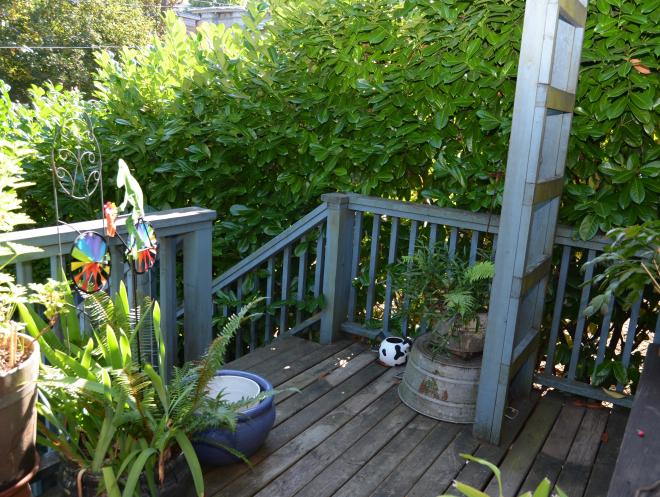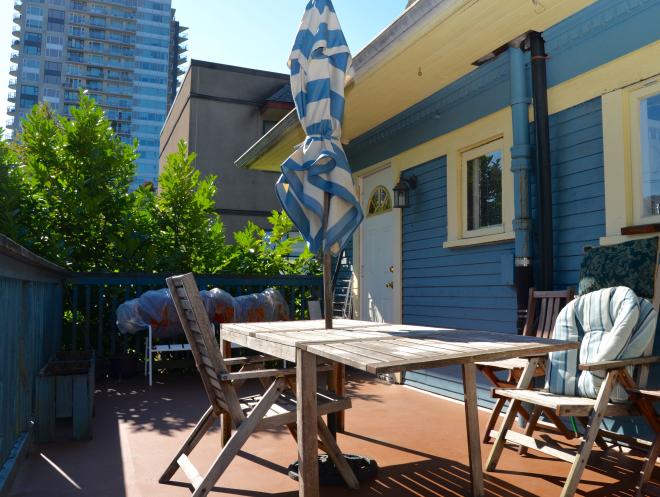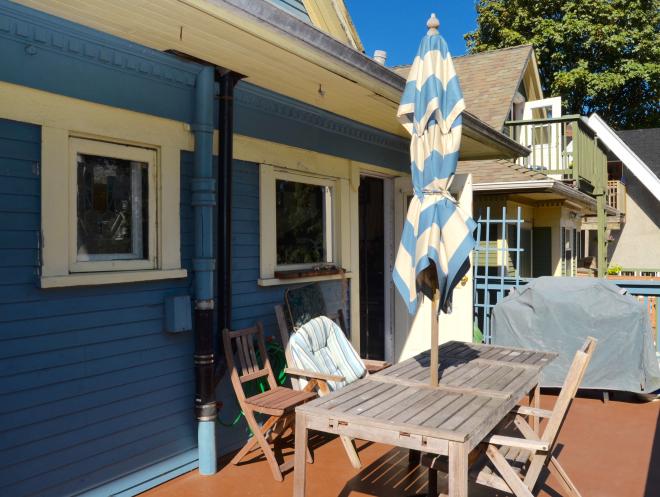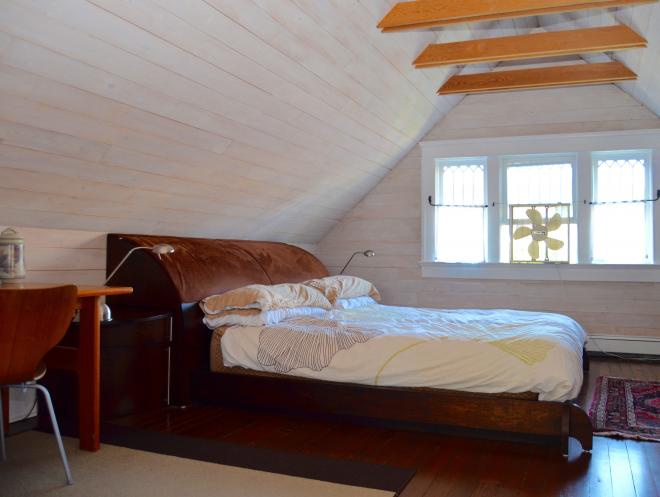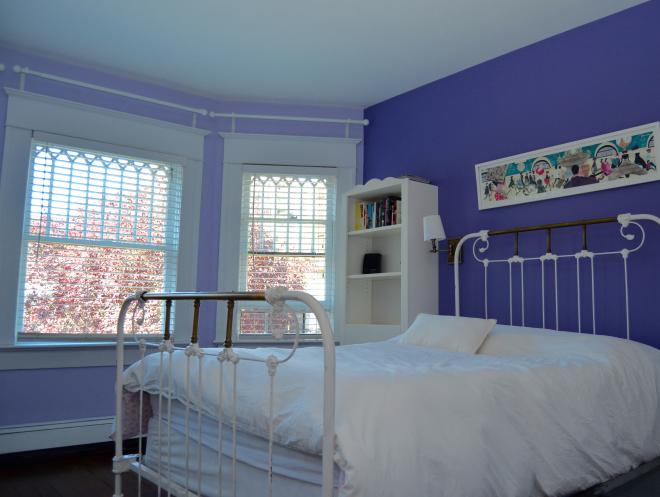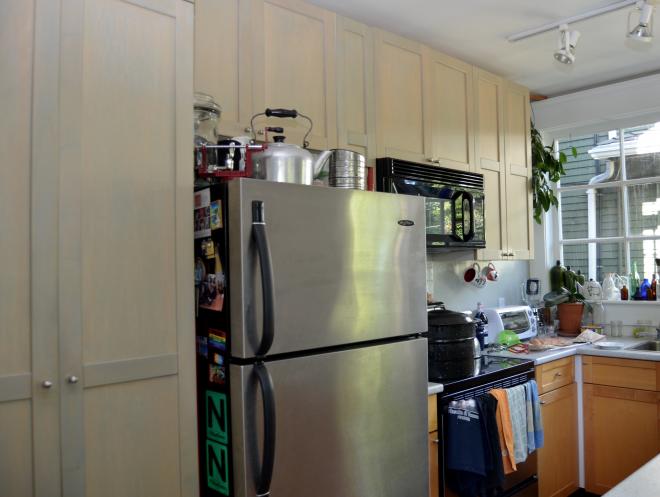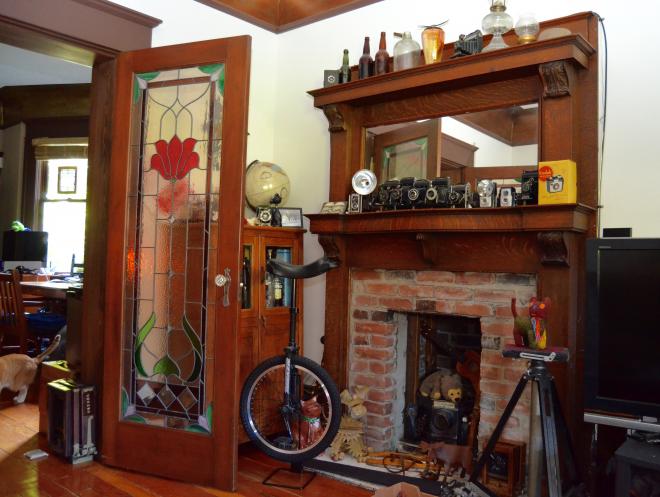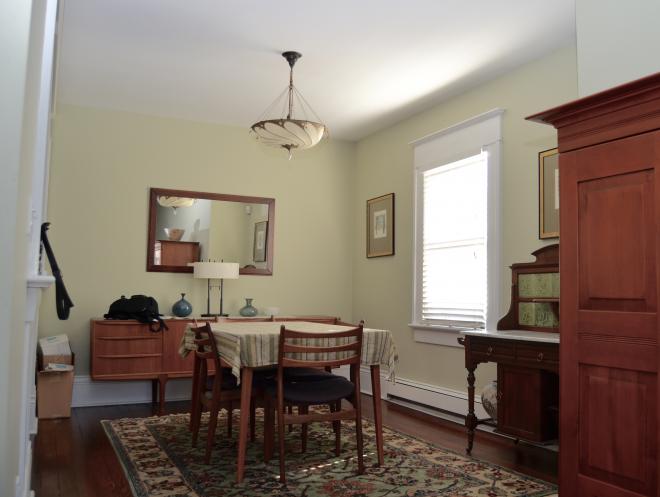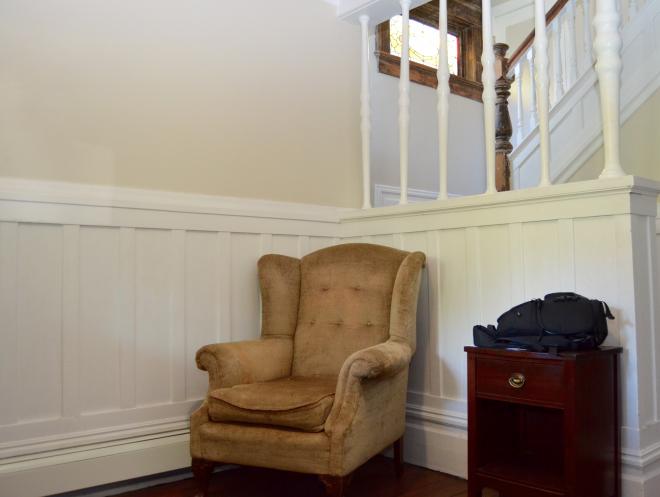 ---
Map