Sold
6556-96 Marlborough Avenue
Burnaby
SOLD $14,500,000
---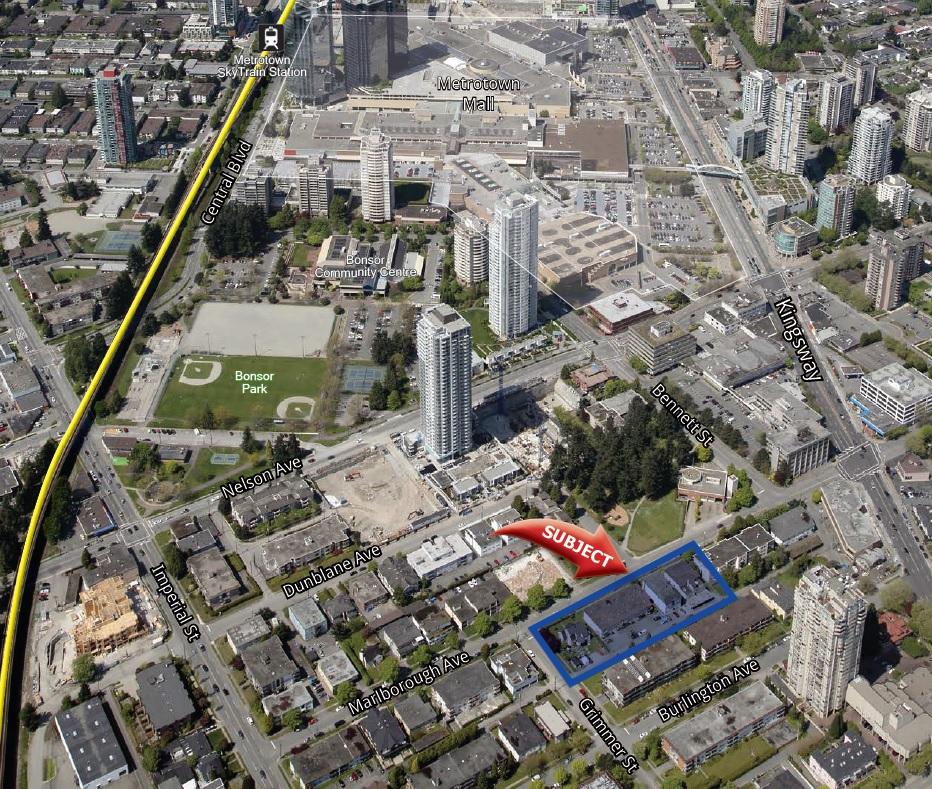 Lot size
330' x 110.4' (36,423 sq. ft.)
PID
009-893-318; 003-308-928; 002-739-097; 012-196-401; 012-196-428
---
Overview
The subject property is a 36,423 sq. ft. multi-family development site with holding income located in Burnaby's rapidly evolving Metrotown neighbourhood. There are 5 contiguous lots totalling approximately 36,423 sq. ft. (330' x 110.4'). The site is currently improved with 3 low-rise apartment buildings and one single-family house totalling 45 suites. Net operating income is approximately $264,500.
Development Potential
The City of Burnaby has expressed an intent to proceed with a planning process for a proposed update to the Metrotown Centre Plan, which we expect to be confirmed sometime later this year. While Council has not currently endorsed any future density designation or rezoning change for the subject property, it is possible that future rezoning to a higher density will be permitted.
---
Location
The subject property is located in Burnaby's rapidly evolving Metrotown neighbourhood, a short 5-minute walk to the Metrotown Mall, BC's largest shopping and entertainment complex, as well as numerous other amenities and dining locations. It is conveniently situated close to bus service and the Royal Oak and Metrotown Skytrain Stations. The subject is positioned between the two major east-west traffic arteries with Kingsway to the north and Imperial Street to the south. Lobley Park is just to the northwest and Bonsor Community Centre is located just two blocks west offering a park, fitness centre, swimming pool and various programs.
---
Financials
Financing
Treat as clear title.
Assessment 2014

Land

Building

Total

Taxes 2014

$55,678.98

Income and expenses

Gross income

Vacancy

Effective gross

Operating expenses

Net operating income

Operating expenses

(163,649)

Net operating income

$264,546
---
Gallery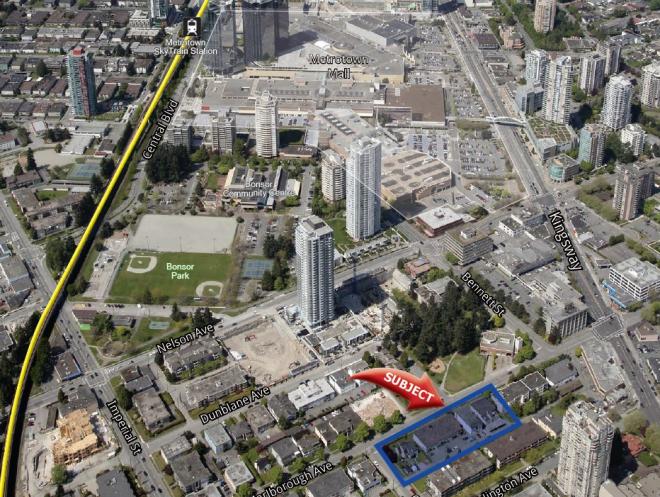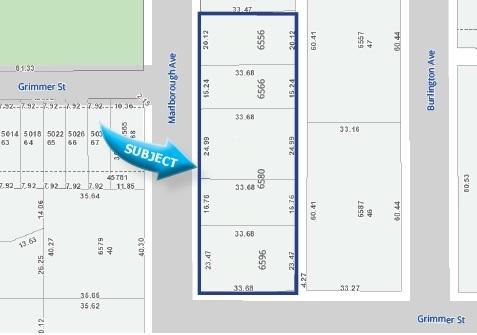 ---
Map