Sold
Vacant Building
865 West 10th Avenue, Vancouver
SOLD $2,980,000
---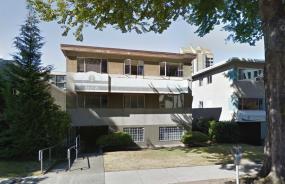 Property type
Commercial office
Gross leasable area
9,000 sq. ft. approx.
Lot size
50' x 125' (6,250 sq. ft.)
Legal description
Lot 17 Block 357 District Lot 526 Plan 991
---
Overview
Originally constructed as a purpose-built rental apartment building in 1957, the subject property was converted into a single tenant office space and is currently unoccupied.
Located in the popular Fairview neighbourhood of Vancouver's Westside, the subject would be ideal for an owner-occupier of a business or an investor who would consider leasing out the reconfigured office space, perhaps related to the medical field as it is conveniently located directly across the street from the Vancouver General Hospital.
With the benefit of favourable CD-1 (137) zoning, the property has excellent potential for assembly with the neighbouring properties on either side to create a large development site likely for office purposes.
---
Location
Located on the north side of West 10th Avenue, between Laurel and Willow Streets in the Fairview area of Vancouver, with the Vancouver General Hospital situated directly across the street to the south. West Broadway and West 12th Avenue form the major east-west traffic arteries across the city, while Granville Street, Oak Street and Cambie Street are major nearby north-south traffic corridors which provide access to and from the downtown core through the subject area to South Granville and Richmond. Access to the downtown core is via the Cambie Street Bridge, Granville Street Bridge and Burrard Street Bridge.
Fairview remains one of the most popular and convenient neighbourhoods due to its proximity to the downtown core, major bus routes and shopping. It is also provided with a branch of the Vancouver Public Library and two clubs; The Vancouver Lawn, Tennis and Badminton Club and The Terminal City Lawn and Bowling Club located at West 15th Avenue and Fir. Many employers in the area include the Vancouver General Hospital, the City of Vancouver and the office tower developments along the Broadway Corridor.
Public transportation and shopping is available in the immediate area along West Broadway, Oak and Granville Street and include major retailers such as Future Shop, Shoppers Drug Mart, IGA, Chapters and London Drugs. Only 3 blocks to Cambie Skytrain Station and six blocks from South Granville Street's prime retail corridor, one of Vancouver's trendiest shopping destinations.
---
Highlights
Constructed in 1957 as a purpose-built rental apartment building, but converted to a single tenant medical and or/office space (currently vacant)
Approximately 9,000 sq. ft. on three floors
Wheelchair accessible with elevator (requires annual inspection)
Each floor has a reception area, multiple conference rooms and offices
Top floor: 12 offices plus one large conference room, kitchen and two bathrooms (2-piece & 3-piece)
Second floor: 6 offices & 3-piece bathroom
Main floor: 15 offices, reception area and a 2-piece bathroom
Rear parking for 6 cars provided at rear of building
Hot water heat via gas-fired boiler (Super Hot)
Oil tank on site to be removed by Seller
Development Potential
CD-1 (137), Comprehensive Development Zoning currently allows for a maximum allowable floor space ratio (FSR) of 1.7 and a maximum allowable height of 35 feet, however, discussions with the City suggest that with an assembly of the neighbouring properties, the FSR could be increased to allow for a larger mixed-use development.
The neighbouring properties include an office development adjacent to the west comprised of 150 front feet and a purpose-built rental apartment building that has been converted into a single tenant office building abutting the subject to the east comprised of 50 front feet.
---
Financials
Financing
Treat as clear title.
Assessment 2013

Land

Building

Total

Taxes 2013

$35,788.30
---
Gallery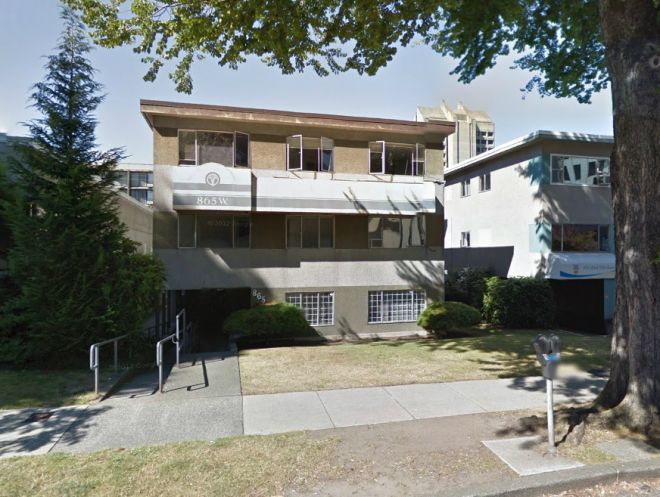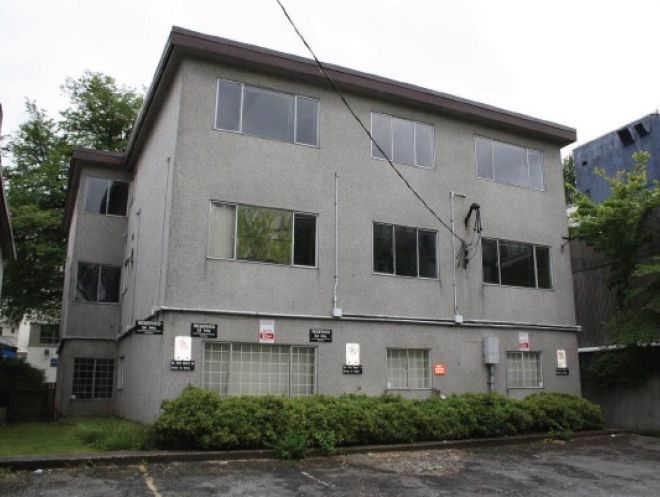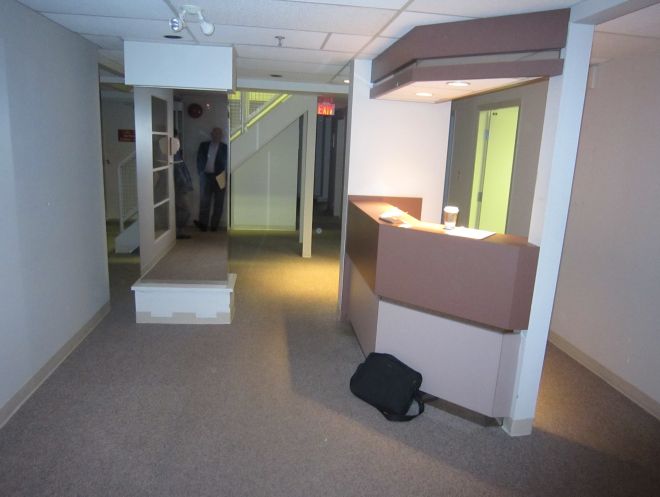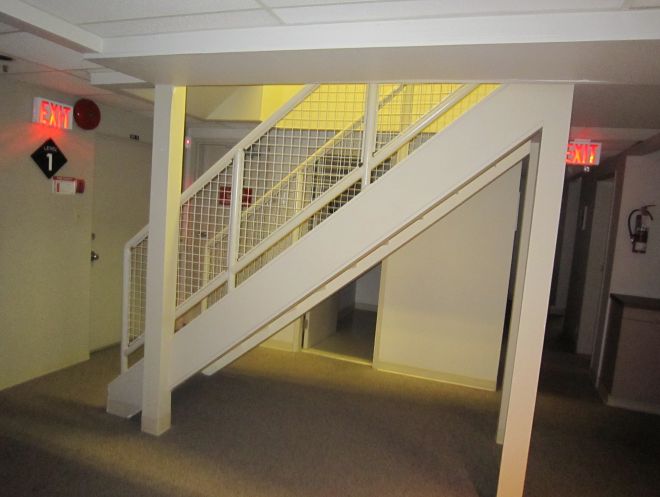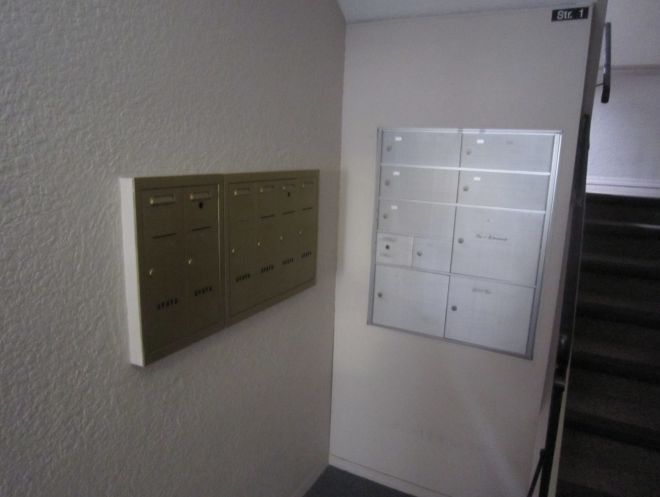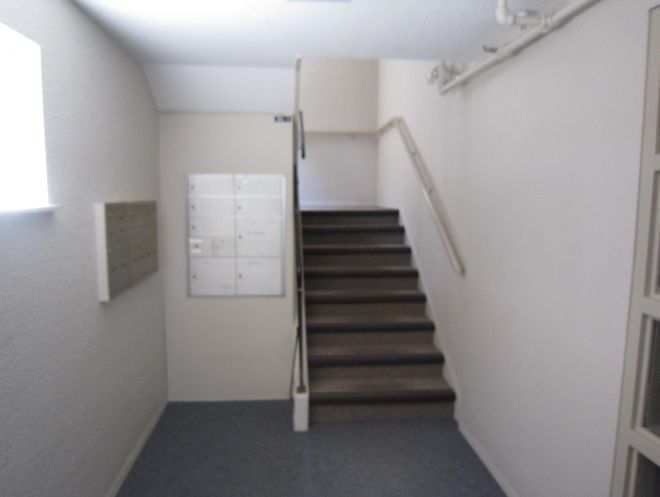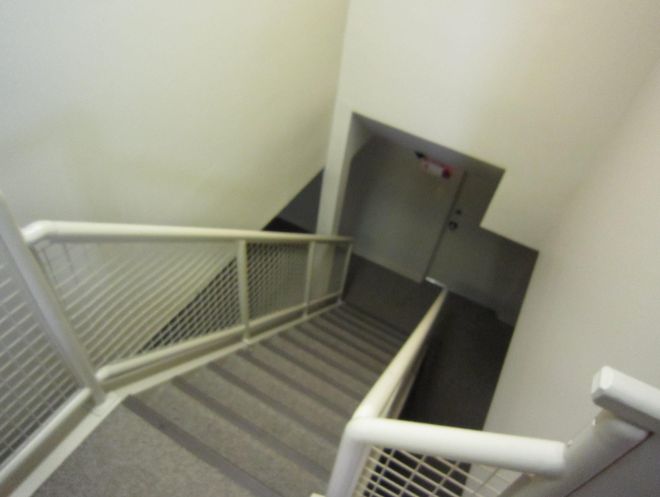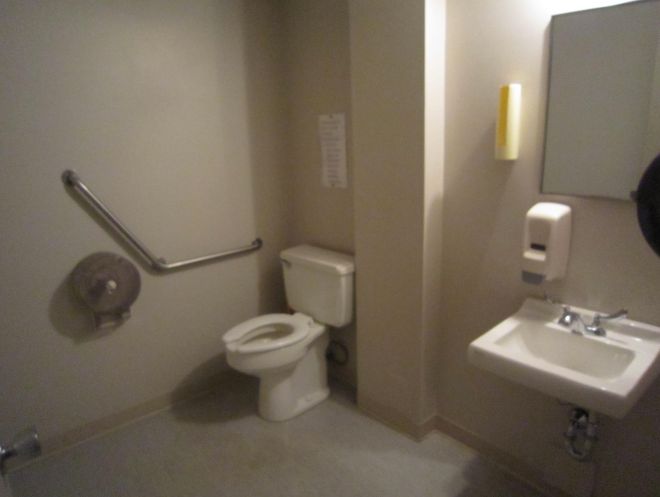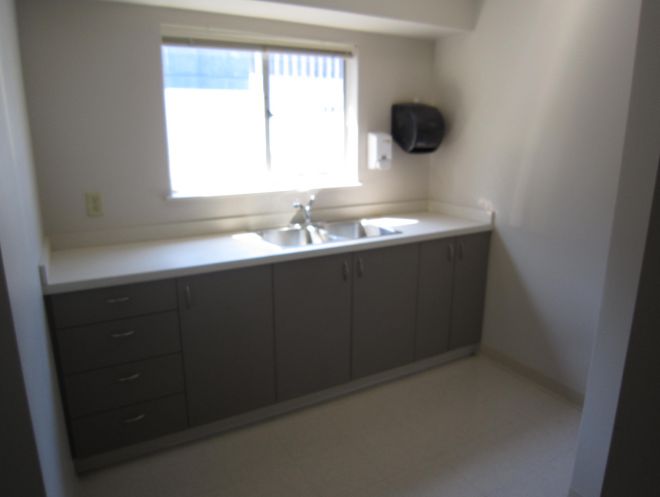 ---
Map