Off Market
Multi-Family Development Site
22229 Brown Avenue, Maple Ridge
$5,900,000
---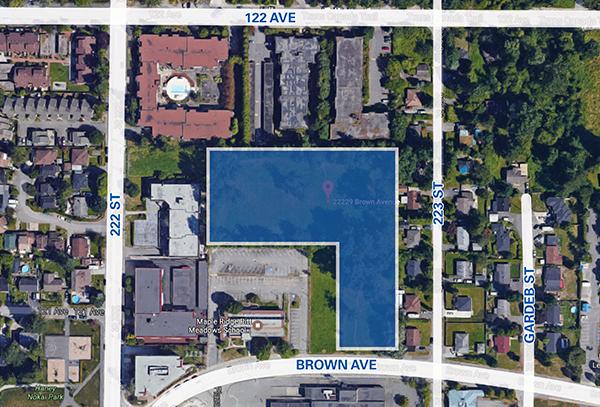 Development potential
231,338 sq. ft.
Legal description
Lot G except portions in Plans 19681, 59663, 63321 and LMP27701, District Lot 399, Group 1 New Westminster District Plan 10689
---
Overview
The subject property is a 2.95-acre vacant multi-family development site located in Maple Ridge's Town Centre. Based on a 1.8 FSR, the development potential totals 231,338 buildable sq. ft. which equates to $25.50 per sq. ft.
The property is currently zoned CD-1-00 which supports apartment use for seniors or private hospital. The seller previously received a development permit and will include architectural drawings for a 4-storey multi-building development with underground and surface parking.
A developer may also wish to rezone to RM-2 (Medium Density Apartment Residential) which is supported under the current Official Community Plan for Maple Ridge's Town Centre. While the FSR at 1.8 is the same as the CD-1-00 zoning, the planning department is currently reviewing a proposal to revise RM-2's FSR from 1.8 to 2.0 and the maximum height from 4 stories to 5 stories (expected to be confirmed later this year).
---
Location
The subject property is located in the heart of Maple Ridge's Town Centre just minutes from City Hall and various shopping centres.
As one of the fastest growing communities in Metro Vancouver, the Town Centre's population is estimated to increase to 21,750 people by 2021. To accommodate this growth, the Town Centre Area Plan was created to increase density for housing and commercial uses with an emphasis on increased housing options for people of all ages, economic status and life stages.
---
Financials
Assessment 2014

Land

Taxes 2014

$26,050.89
---
Gallery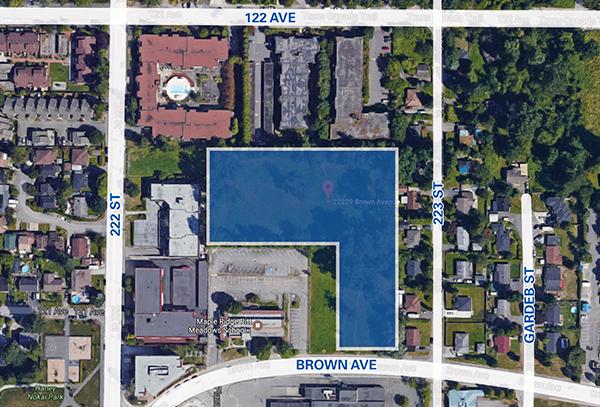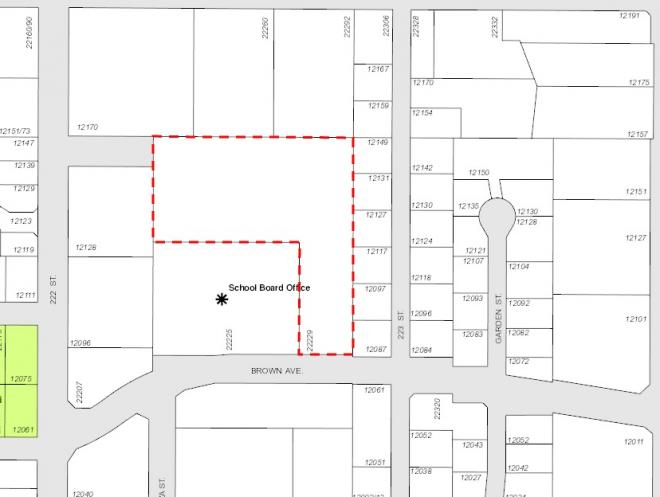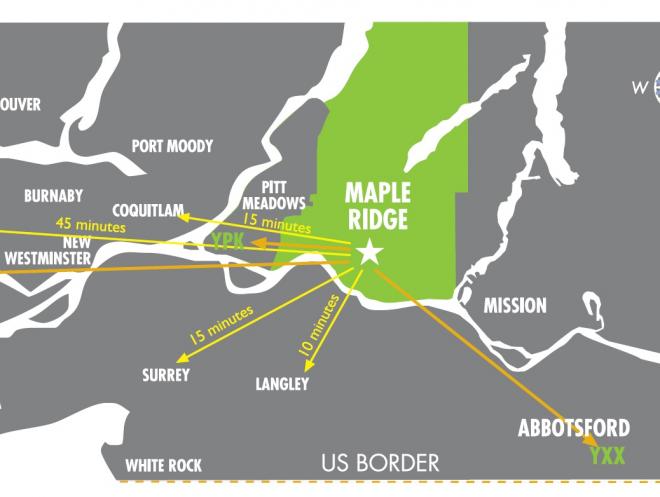 ---
Map