Off Market
Heavy Industrial Facility
12320 88th Avenue, Newton, Surrey
$5,500,000
---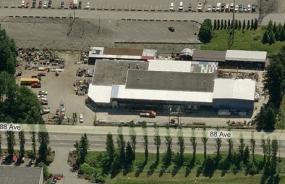 Gross leasable area
62,885 sq. ft.
Lot size
422' x 196' (82,712 sq. ft.)
Zoning
IH - High Density Industrial
Legal description
Lot 1, LD 36, Sec 30, TWN 2, PL BCP20048
---
Overview
A fully leased heavy industrial manufacturing/training facility currently leased to 5 tenants including the owner/user who occupies most of the premises. This offering will be subject to the owner/user leasing back the property for approximately 3 to 5 years, with an option of buying back the property at a pre-negotiated price. Great investment opportunity with a good return and secured leases.
---
Location
The subject property is located in the Newton area of Central Surrey, a heavy industrial district. The Newton area benefits significantly by its central location with Scott Road a short distance to the west of the subject. Scott Road is a major north south arterial route forming one of the main commercial corridors in Surrey. King George Blvd. to the east, also known as Highway 99A, forms a major arterial route providing access to the Fraser Highway to the north and Highway 10 and 99 to the south. The subject is situated on 88th Avenue which is a major east-west arterial route which provides intersections with Scott Road, King George Blvd., Fraser Highway, and ultimately, the Trans Canada Highway to the west.
---
Building Description
The subject property is comprised of an industrial manufacturing facility with the main facility encompassing a total area of 54,045 square feet plus permanent assembly sheds with an area of 8,400 square feet. The original facility is comprised of heavy reinforced concrete slab foundation which is up to 14 inches thick. The massive structure is designed to support two 20-ton cranes which run the full length of the main industrial structure. A new fabrication shop has been constructed in 2004 measuring approximately 5,200 sq. ft. construction. The ceiling height in the main central bay is 27 feet 6 inches with approximately 24 feet 9 inches clear while the supporting warehouse area/machine shop has ceiling heights of 13 feet 5 inches and approximately 12 feet 6 inches clear.
---
Building Area
For a detailed break down of the building area and information brochure, click here.
---
Financials
Financing
Clear title.

Assessment 2011

Land

Building

Total

Taxes 2011

$25367.95

Income

Net operating income

Net Operating Income

$357,500
---
Gallery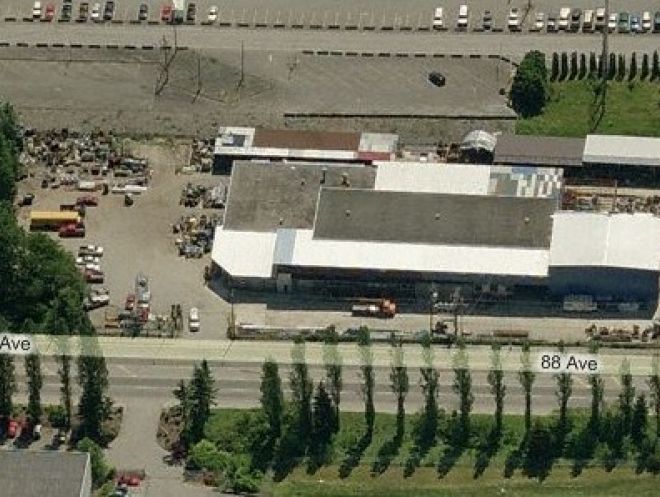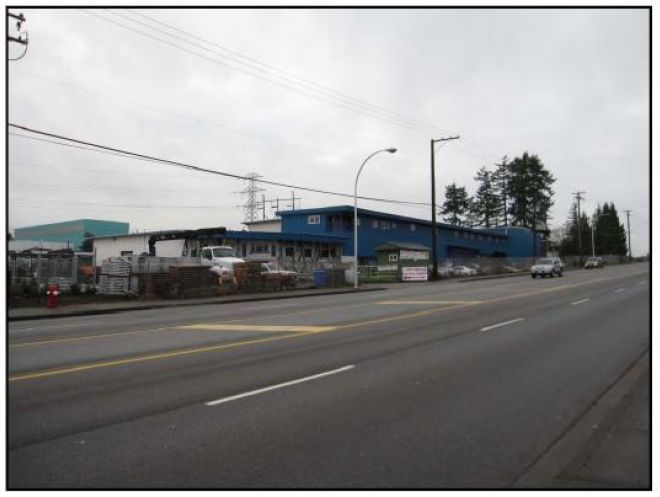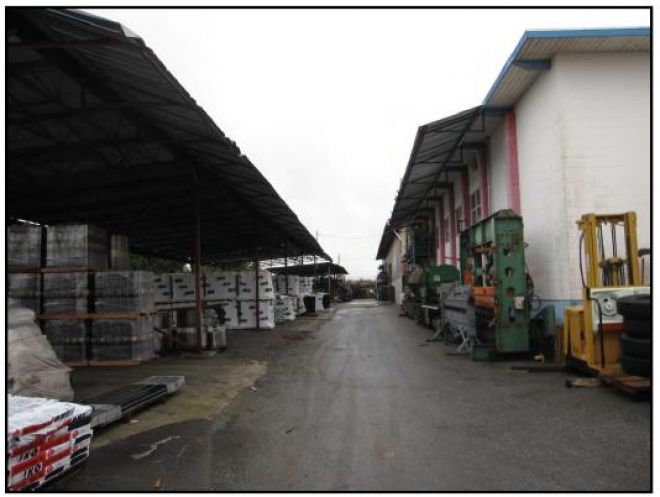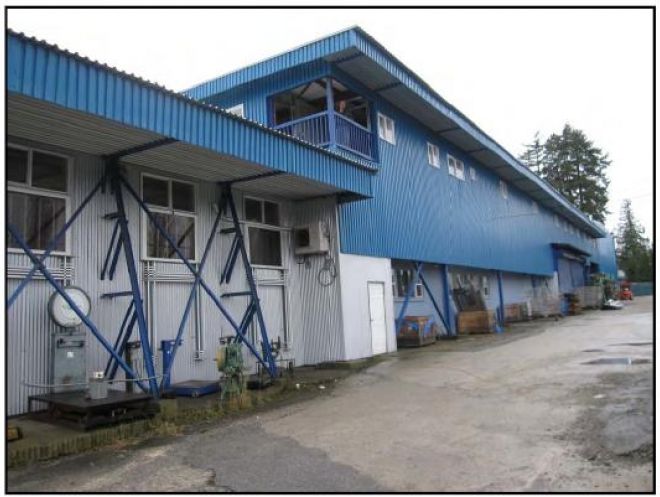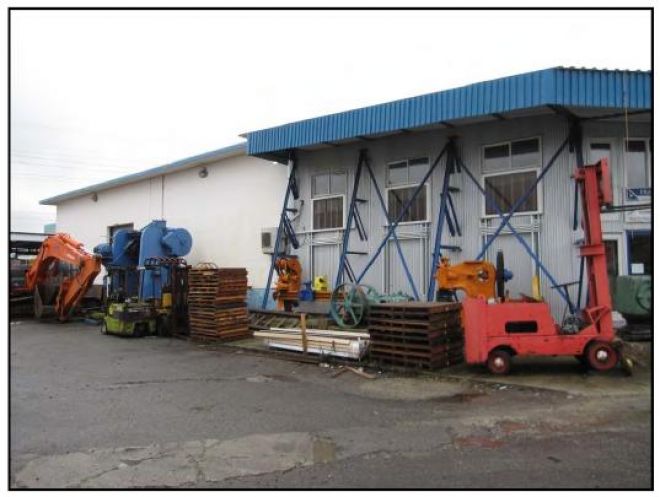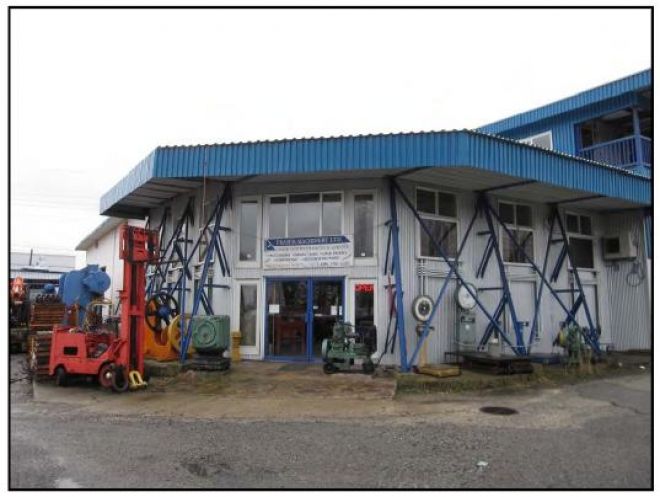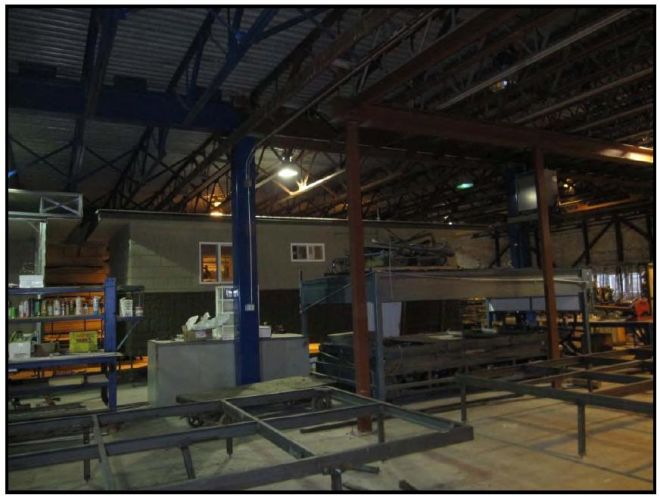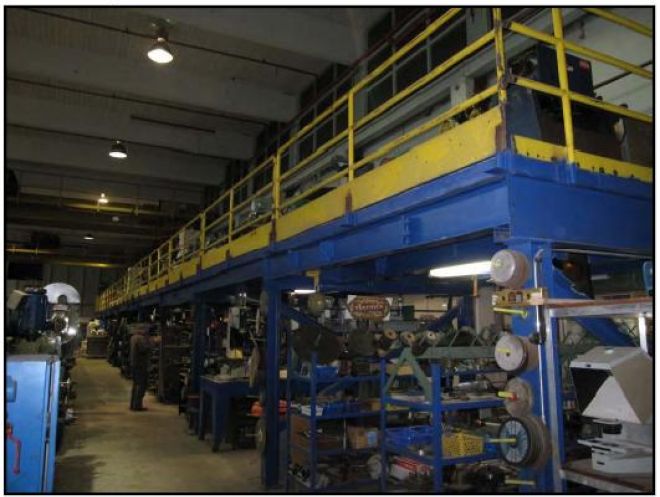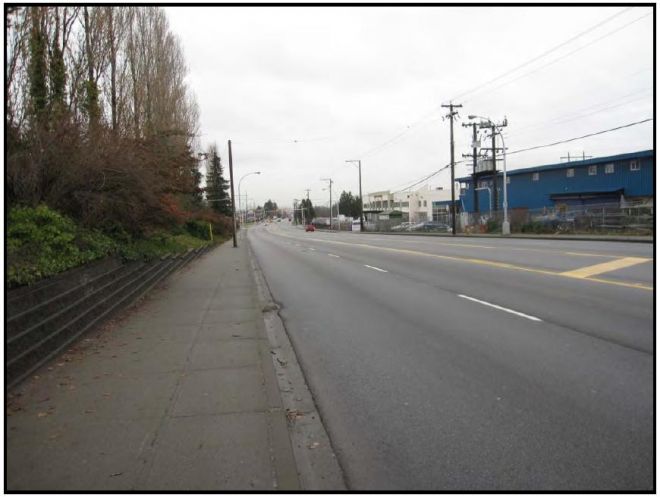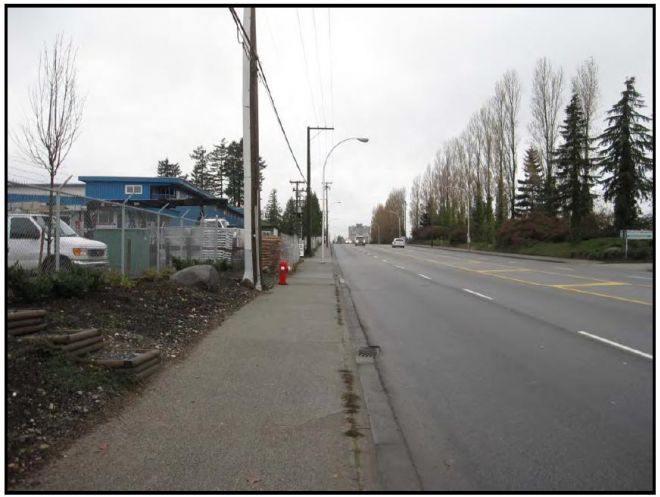 ---
Map