Vancouver City Council and Mayor on rental housing – one step forward, two steps back
Goodman Report
A huge mistake has been made while trying to do something positive to ease the rental crisis.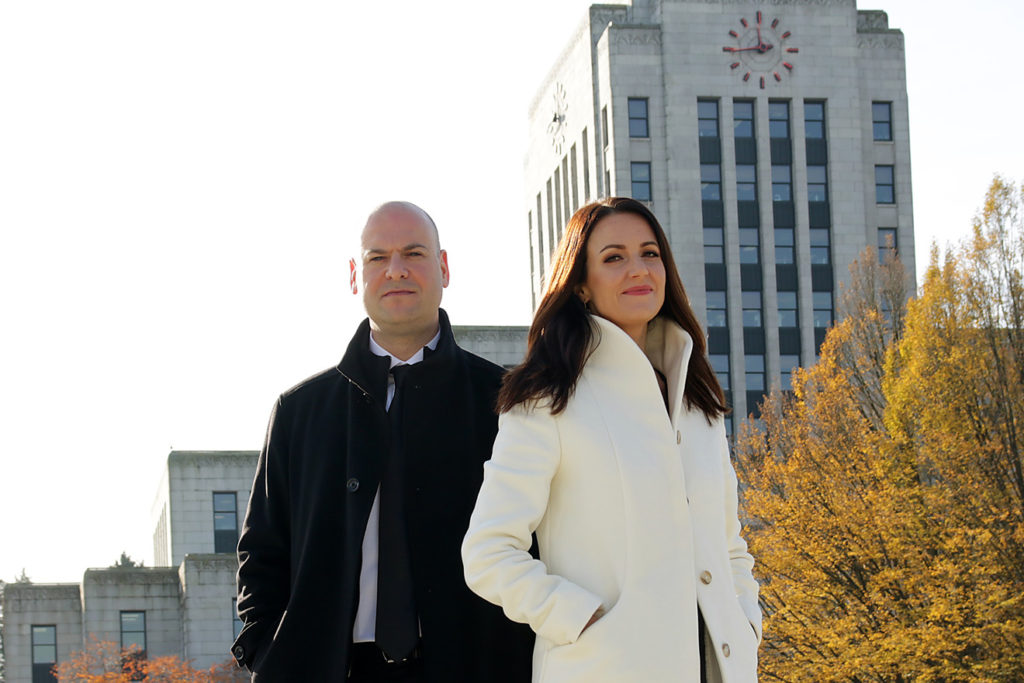 Late last year, Council voted in new initiatives to promote the development of rental housing. They included allowing four-storey rental buildings on single-family lots in "transition zones" off arterials, "pre-zoning" to speed up the construction of six-storey mixed-use projects on main streets, extending a pilot program aimed at producing homes affordable for moderate-income households and streamlining the approval process.
But in their contentious vote they managed to make a serious error which could actually set back new rental development.
Here's the background:
Back in June 2019, the City of Vancouver tried to extend the City's Rental Housing Stock Official Development Plan (ODP) – including the requirement of 1-to-1 replacement of rental housing – beyond the multi-family rental zones and onto commercially zoned property. While this seemed like a simple change, the results of this rental replacement requirement on existing rental stock have proven ineffective over the past 10 years. Nothing gets built! It's the equivalent of a freeze, effectively downzoning a number of properties, arbitrarily decreasing their value without consultation with affected landowners.
On June 12th, 2019, following many submissions and after hearing from speakers, City Council voted not to move forward with the bylaw at that time, especially since their staff were in the midst of a full review of rental programs, both historical and future.
Since then, City staff have undertaken their full review on existing rental policies (backward-looking), which resulted in an interim report in July: Review of Vancouver's Rental Incentive Programs. In this report, the City didn't recommend the spirit of the motion in extending the rental replacement requirement to commercial zones, which would have been a downzoning.
Following many meetings with stakeholder groups, tenants and the public, along with more economic testing and consulting reports, the latest review and policy report (236 pages here) was made public on November 20, 2019. Again, it contained no recommendation to extend the rental replacement requirement to commercial zones.
But what happened?
On November 29, 2019, Council heard from 24 speakers on the new proposed policies. Council also heard from staff (planners, the city manager, legal, etc.) about the report and their recommendations. Council grilled staff and the consultant, Coriolis Consulting Corp., for 2 hours in the evening. Not until around 7 pm – 9.5 hours into this marathon session! – did the main debate start. At that point, a flurry of amendments from multiple councillors hit the floor.
Somewhere in that 12-hour day, an amendment to an amendment was made that seemed so innocuous at the time that it apparently passed without opposition.
To be fair, Council had no fewer than 17 separate sections to vote on.
Here's an excerpt from the minutes on final voting, posted on the City's website for that day:
"Following the votes on the amendments, and the amendments to the amendments, Council agreed to separate the vote on the components of the amended motion. The motion was put and CARRIED as follows:
…
K. THAT Council instruct staff to prepare a report for consideration for referral to public hearing to amend the Rental Housing Stock Official Development Plan to extend rental replacement requirements to C-2, C-2C, C-2B and C-2B-1 zoning districts city-wide"
Doesn't seem too bad, right? Well, the crux is that if you own a C-2 zoned site in Vancouver, your property is on its way to devaluation.
Should this happen, it effectively means that older commercial properties with three or more rental apartments will be bound by rate-of-change regulations and will have to replace those rental apartments upon redevelopment, including redevelopment to four-storey condos. Reducing the residual land value of these commercial properties, this amounts to a downzoning which will have a negative effect on rental development.
It's very discouraging that Council made this amendment, against staff recommendations, to an otherwise positive report and step forward.
This change happened without notice and within "an amendment to an amendment" on a day when it wasn't even supposed to be on the table. No one had an opportunity to provide context or to offer a defense. For that matter, if you own any property in Vancouver, this type of move demonstrates that the current Council stands ready to take away your rights without consultation. On a whim, on the floor, without a heads-up.
If you're a member of the public or a prospective tenant, know that these moves put rental development at risk. Policies were put forward to try to increase the number of available rentals, but this type of change does quite the opposite, especially as many of the condos in these zones have traditionally formed part of the rental stock.
It is our sincere hope that this error will be rectified so this otherwise positive motion can reach its full potential and desired effect – adding more rental housing in Vancouver.