Goodman Report
The market awakens — buyers advance from the sidelines to make their move
Spring has sprung and it's time to update our readership on the state of the market. The last 18 months or so would rate amongst the most challenging we've seen in almost two decades. Massive provincial and municipal government intervention was the main driver with the rental apartment sector taking hits left and right. Here are some of the body blows that impacted this asset class:
No more fixed term tenancies
No more geographic rent increase
PTT up to 5% (over $3m)
Foreign Buyer Tax up to 20%
Added School Tax and Speculation Tax to development land
Rental Task Force – took 8 months (April to December 2018) to provide recommendations
Rent increases capped at CPI
New municipal councils wreaking havoc with ongoing ill-conceived motions and policies
In terms of declining sales and dollar volumes, these policies have already been felt. Cap rates have increased marginally while values (average price per suite), have softened somewhat.
That being said, there is some good news – we here at Goodman have completed 7 transactions this year worth over $320 million and have a further 4 properties under contract! Notwithstanding the added impediments, the market appears to be finding its footing as buyers advance from the sidelines to make their move.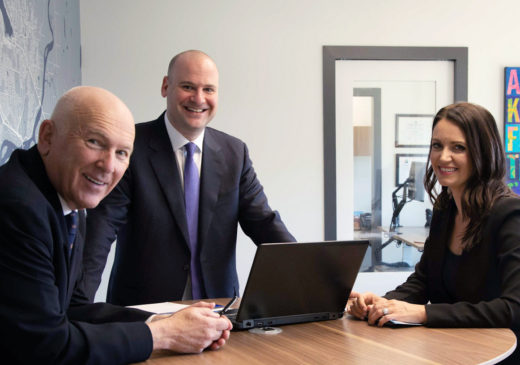 Cynthia Jagger was featured as a panelist for BIV's "How to Survive the Real Estate Slump" with a candid and honest update on sellers and buyers and their respective positions. Jagger argued "it's a stand off not a slump" in reference to the multi-family investment market with the opinion that all the key fundamentals are poised for the sector to operate positively over the long term.
Also, at the sold-out Vancouver Real Estate Forum with over 1,000 people in attendance, Jagger moderated an enthusiastic panel as part of the multi-family session. Discussions about building rental projects, proforma changes, provincial taxes and federal elections took place. To view the presentation slide show, please feel free to contact us and we'd be happy to email it over.
As always, we are here to discuss the market and upcoming important policies for Metro Vancouver land owners and rental apartment investors. Please feel free to reach out anytime.
Sincerely,
David Goodman, Mark Goodman & Cynthia Jagger