For sale
Mission Industrial Lands
7011 Herman S. Braich Blvd., Mission
---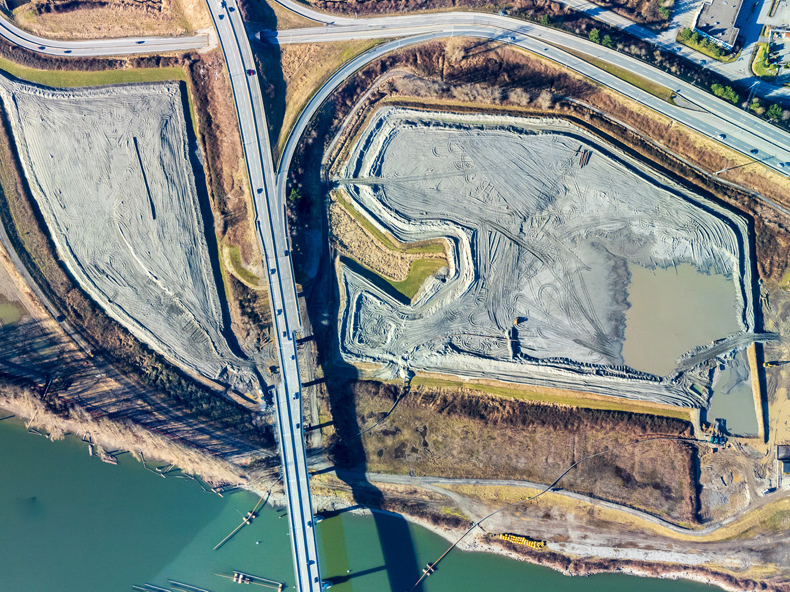 Property type
Large-scale industrial site
Zoning
ING/ING2 (Industrial General/Industrial General Two Zone)
Development potential
Light and heavy industrial, mini-storage, barge loading, outdoor storage
PID
030-405-025, 013-771-396, 011-108-657, 014-508-532, 011-108-690, 011-108-649, 010-649-913, 010-668-829
---
Overview

Historic opportunity to purchase an 87-acre waterfront industrial site in BC's Fraser Valley
Goodman Commercial is excited to announce the unprecedented opportunity to acquire one of the Fraser Valley's last remaining large-scale industrial sites. No rezoning required! Existing ING and ING2 zoning allows a wide range of light and heavy industrial uses including manufacturing, transportation, warehousing, mini-storage, along with barge loading and outdoor storage. ING / ING2 zoning allows subdivision to a minimum of 0.5 acres and has no maximum lot coverage or density provisions.
The Mission Industrial Waterfront Lands comprises eight individual titles totalling 86.72 acres, affording over a 1 km stretch of land on the bank of the Fraser River. The property features waterfront access and has been cleared and partially filled. The site offers convenient access to Highway 11 and Lougheed Highway in a high exposure location at the gateway to Mission.
The new Waterfront Revitalization Master Plan provides further opportunity to introduce higher-density uses through rezoning, such as stacked industrial, office, breweries, "destination" uses (retail, hotel, casino, marina) and mixed-use residential / commercial up to 6-storeys.
---
Location

The subject property is located just south of Lougheed Highway, with Highway 11 intersecting in between the site and CP Rail running on the easterly border. The property is conveniently positioned just 20 minutes north of the US border crossing, and 70 km east of the City of Vancouver.
The Fraser Valley is experiencing exponential population growth, as affordability and industrial expansion continues to draw people further east.
Latest census figures show that the population of the city as of 2021 is now 41,519 people, a 7.7% increase from 2016.
---
Reports, studies & dredging update
There have been numerous recent studies and reports commissioned for the property in anticipation of this offering such as:
Archaeological Overview Assessment
Construction Cost Estimate – Roadworks and Servicing
Flood Hazard Assessment
Geotechnical Site Assessment
Environmental Constraints & Phase 1 Site assessments
Architectural development concept plan
Traffic Analysis
Dredging project nearly complete: Details on the massive dredging project allowing for replacement of the old sewer line across the Fraser River. Click here for latest news release.
For more details, please contact the listing agents.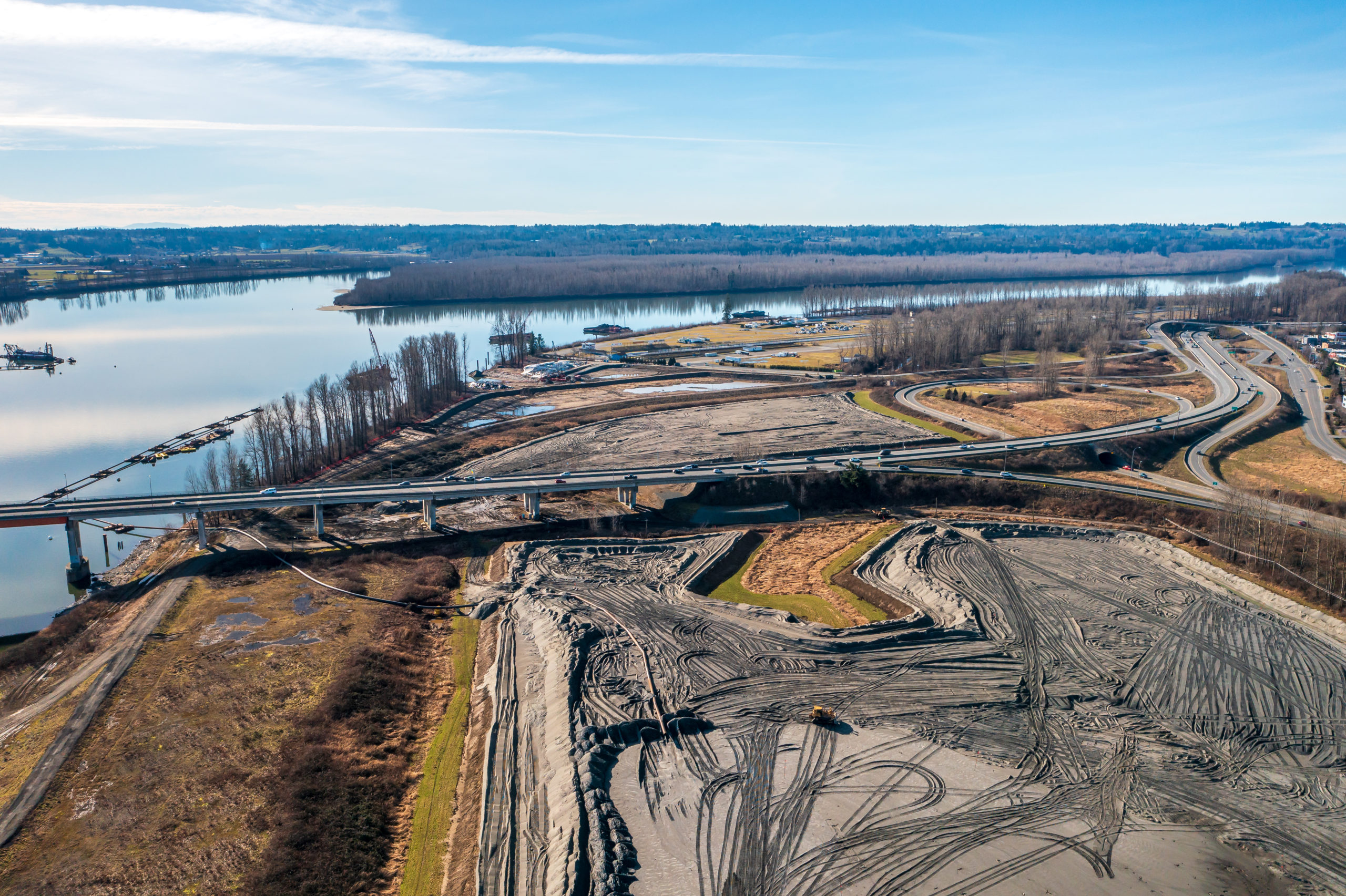 ---
Gallery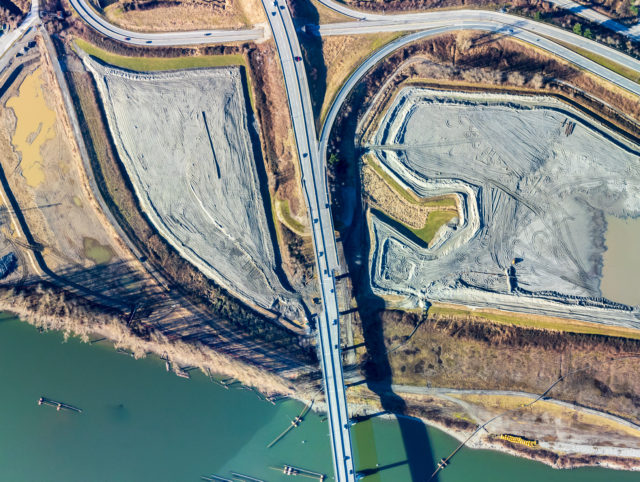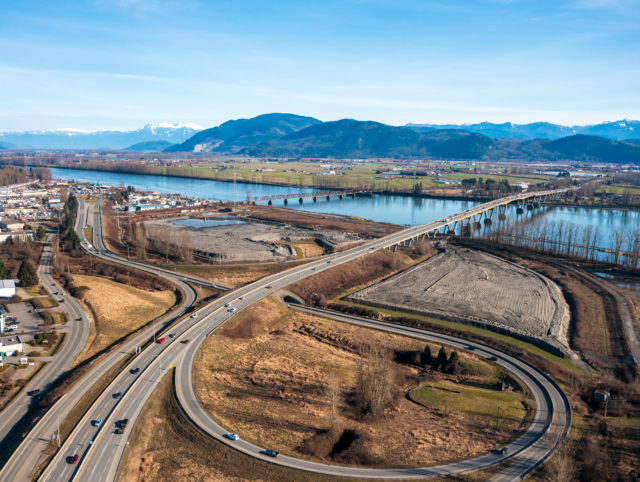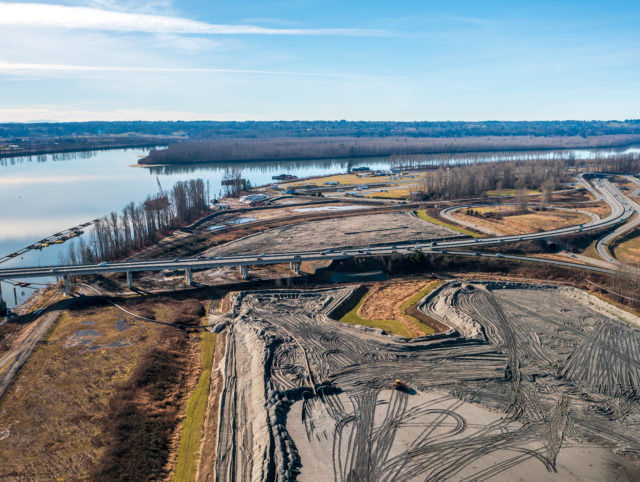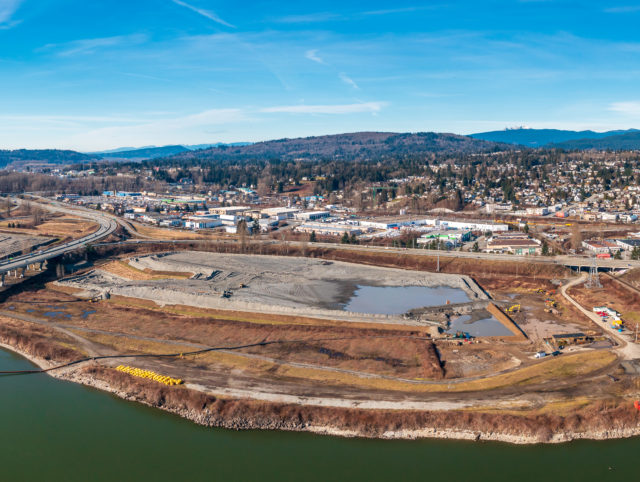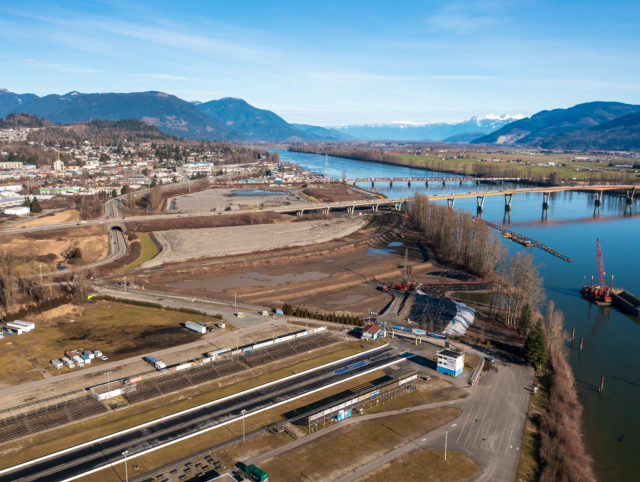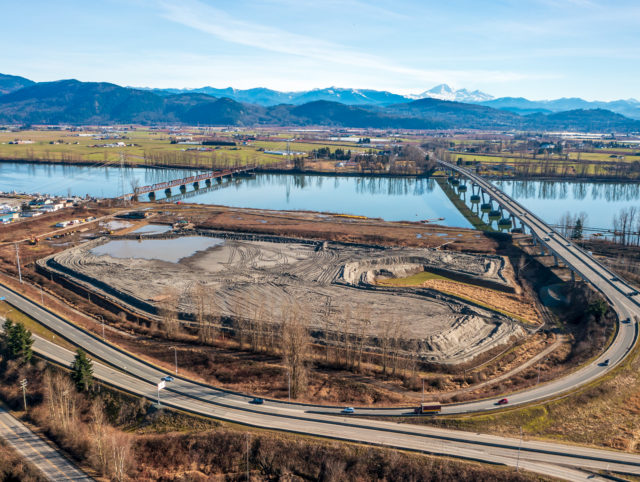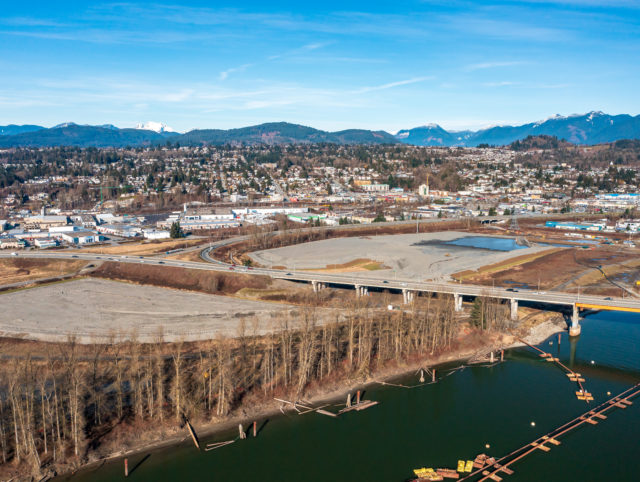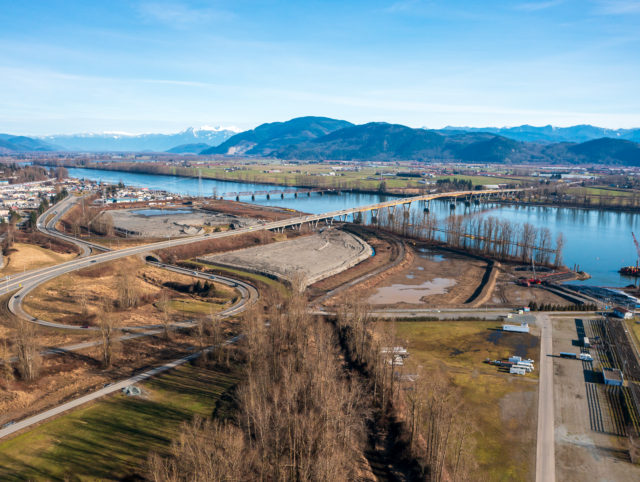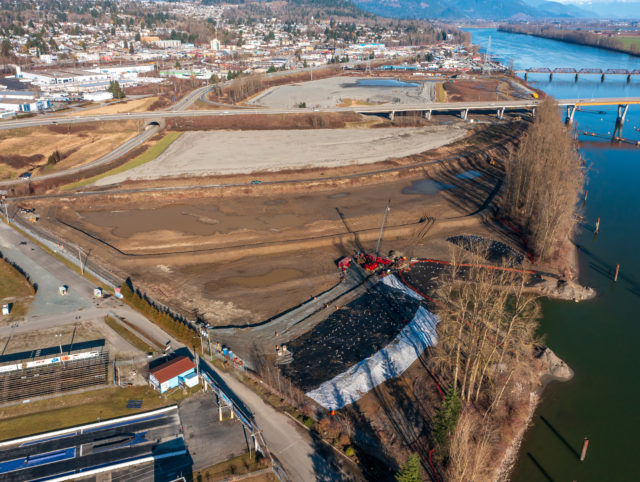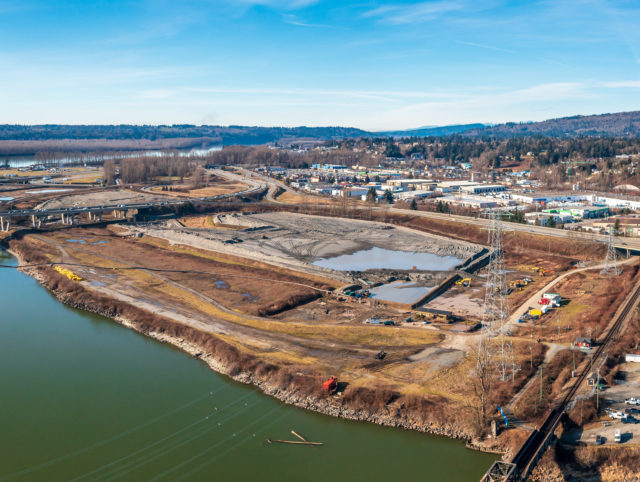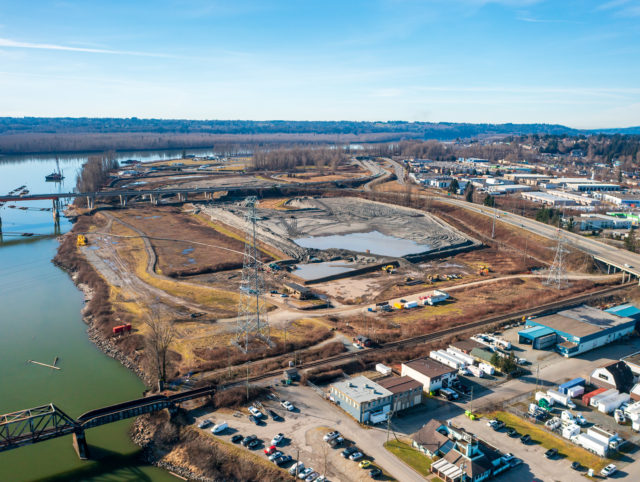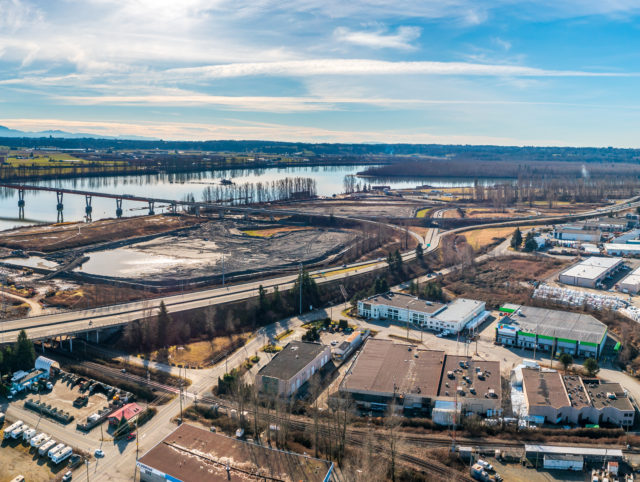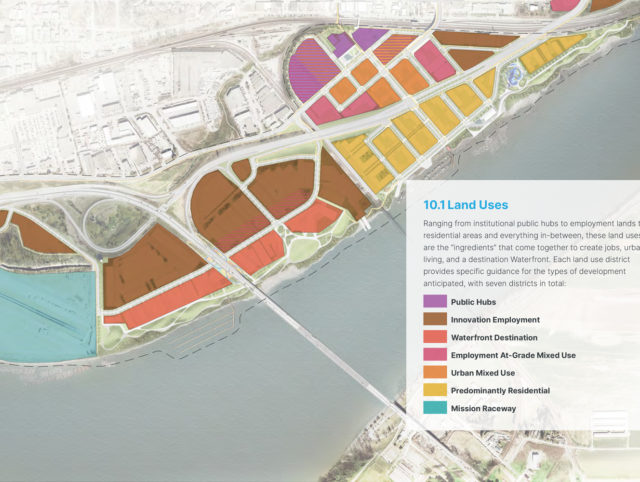 ---
Map