Reduced
Mt Pleasant high-density site
East 12th & Fraser, Vancouver
$14,200,000
---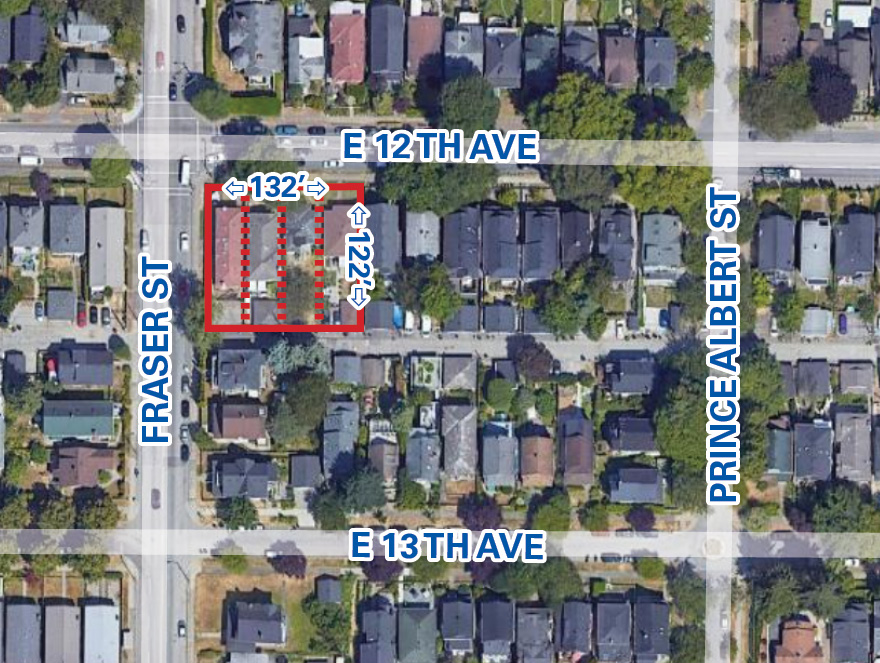 Property type
Rental development site
Lot size
132' × 122' (16,104 SF)
Floor space ratio
Up to 5.50 FSR
Development potential
Up to 18 storeys
Price per SF buildable
$160
PID
018-667-554, 018-667-562, 018-667-589, 018-667-597, 007-307-641, 015-416-771
---
Overview
Opportunity to acquire a fully-assembled 16,104 SF corner site strategically located on the southeast corner of East 12th Avenue and Fraser Street in Vancouver's Mount Pleasant. The site is designated for high-density mixed-use development in the recently approved Broadway Plan, allowing secured rental up to 18 storeys and 5.50 FSR, with 80% market and 20% below market residential, along with active ground floor commercial uses on Fraser Street. The site can be redeveloped without further assembly, as it meets the minimum 120′ of frontage.
The property comprises four contiguous lots with a total of 132 feet of frontage on East 12th Avenue, along with 122 feet on Fraser Street. Current improvements include two duplexes and two single family homes.
---
Community Plan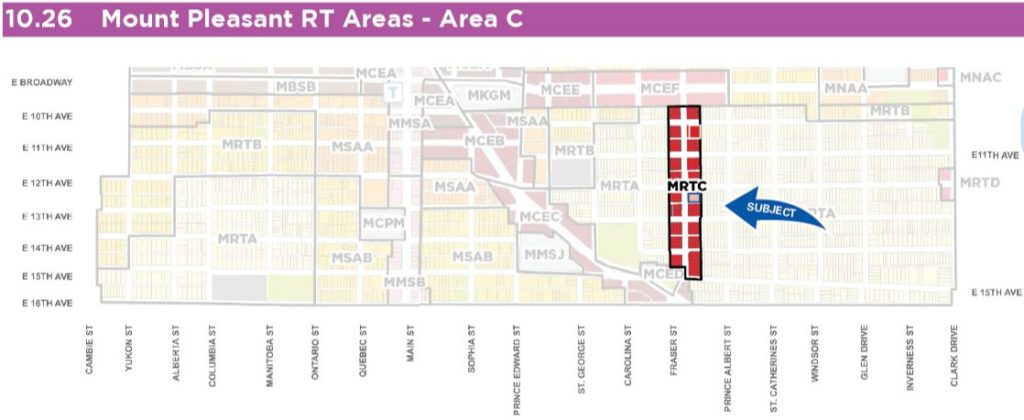 MRTC Policy Summary Table
Policy Area
Mount Pleasant RT Areas – Area C (MRTC)
Uses
Retail/service, residential
Option/Tenure
Secured market and below-market rental
Secured market rental
Max Height
18 storeys
6 storeys
Max Density
5.5 FSR
3.5-3.7 FSR
Min Frontage
36.6 m (120 ft.)
N/A
Notes
A minimum of 20% of the residential floor area is required to be secured at below-market rents (see Housing (Chapter 12) for details).
Additional Policies
10.26.2 Require continuous active ground floor retail/service uses along Fraser Street.
10.26.3 Where a lane does not currently exist parallel to Fraser Street, a dedicated lane will be required to facilitate development.
---
Location
Located in the trendy Mount Pleasant neighbourhood, the site is three blocks south of East Broadway and three blocks north of Kingsway. This up-and-coming location provides convenient access to public transit and is within short walking distance to a growing list of restaurants, cafes, breweries and other everyday retail amenities. With the recently approved Broadway Plan being implemented in Fall 2022 and the Broadway Subway Line scheduled to complete in 2025, the area is poised to grow even more popular as one of the city's premier amenity-rich destinations.
---
Financials
Financing
Treat as clear title.
Assessment 2022

Land

Building

Total

Taxes 2022

$28,262

Notes

For more information and details on the offering process, please contact listing agent.
---
Gallery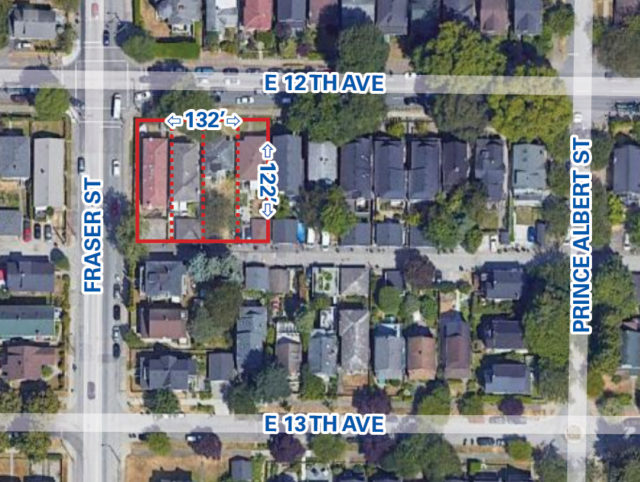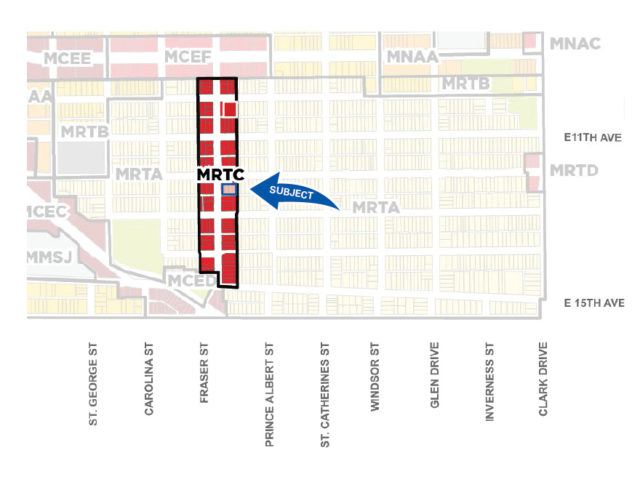 ---
Map