For sale
Beaconsfield
884 Bute Street, Vancouver
$26,000,000
---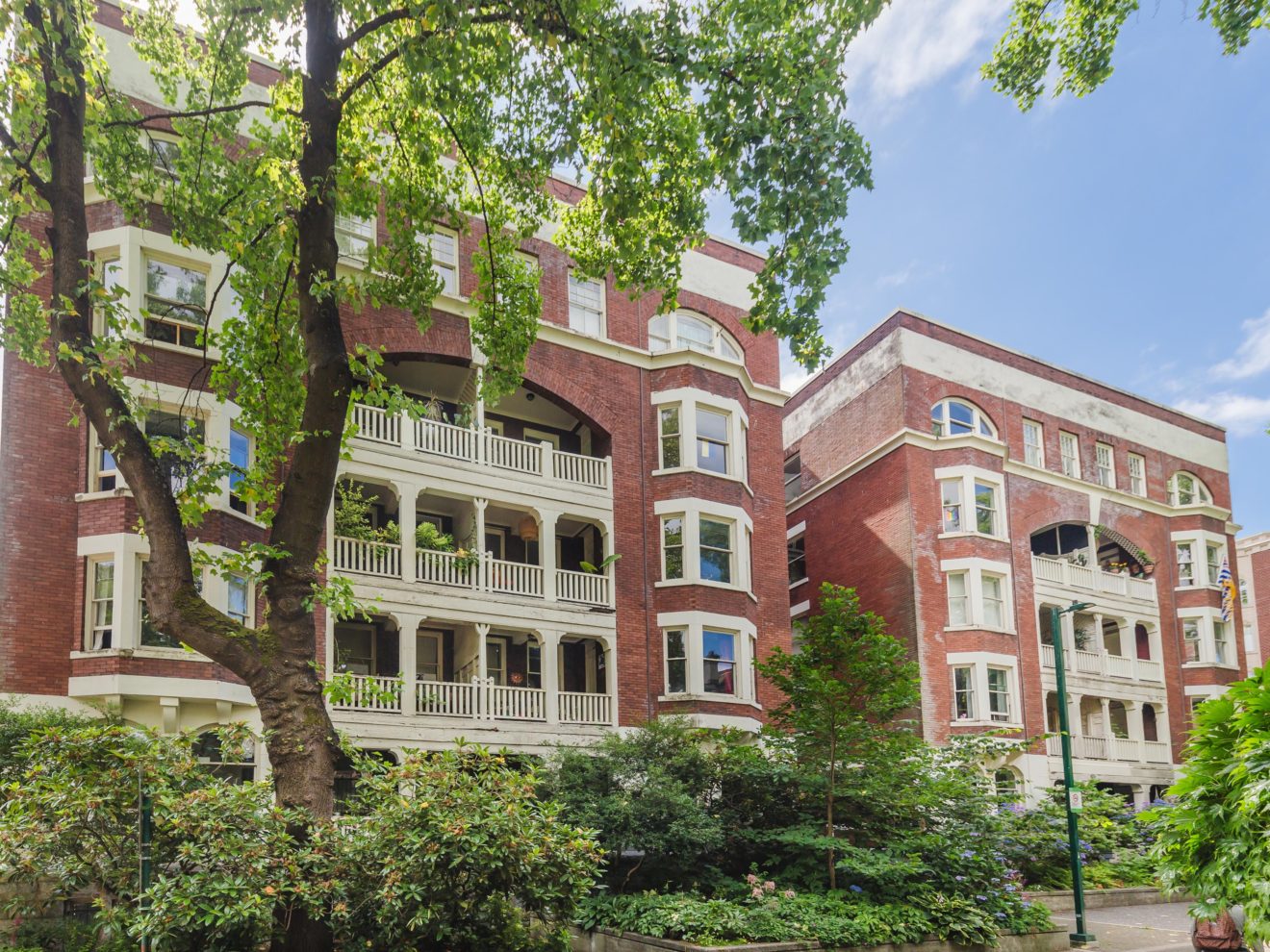 Property type
Apartment building (Heritage A)
Net rentable area
28,395 SF
Lot size
8,646 SF (66'x131')
Gross income multiplier
25.7
Legal description
Lot 10 Block 20 District Lot 185 Plan 92
---
Overview
Own the crown jewel of the West End! Beaconsfield is an exceptionally well-maintained 39-suite five-storey rental apartment building located steps from Robson Street in Vancouver's West End neighbourhood.
Constructed in 1910, this Heritage A building was one of the first large apartment blocks to be built in the West End, heralding a new type of urban lifestyle and higher density in the area. Large verandahs, twin Arts and Crafts wooden balconies, each in a four-storey bay and some with separate entrances, were an added amenity that was seldom used at this time and unique to the city.
It features many of the original architectural details including hardwood and tile flooring, over height ceilings, stain glass widows, large bay windows, and a beautiful brick façade. Many suites have large weather protected balconies, fireplaces and claw-foot tubs.
The building is situated on a 66' x 131' (8,646 SF) RM-5B zoned lot on the southeast corner of Bute and Haro Street. The suite mix is comprised of primarily larger units including 1 bachelor, 2 one-bedrooms, 8 two-bedrooms, 26 two-bedroom + dens, and 2 three-bedroom + dens.
The property has an elevator, bike storage, surface parking, and 3 sets of washers and dryers. Renovations over the years include a complete re-piping (except boiler room), sprinklers installed throughout the building and inside suites, and electrical upgrades as needed.
---
Location
884 Bute Street is extraordinarily well located on the southeast corner of Bute and Haro Street. In this section of the West End, Bute Street has been pedestrianized, creating a quiet park-like setting immediately adjacent to the building.
Robson Street, Vancouver's pre-eminent high-end shopping destination with its wide variety of shops, hotels, bars and restaurants, is 1 block away, and the Downtown business district is only a five-minute walk.
Nelson Park is located just two-blocks south, while the property is also within a short walk of the sunny beaches of English Bay and the lush greenery of the world famous thousand-acre Stanley Park.
---
Suite mix
No. units
Average size
Average rent
Bachelor

No. units

1

Average size

225 SF

Average rent

$900
1 bedroom

No. units

2

Average size

493 SF

Average rent

$1,153
2 bedroom

No. units

8

Average size

616 SF

Average rent

$2,031
2 bedroom + den

No. units

26

Average size

789 SF

Average rent

$2,157
3 bedroom + den

No. units

2

Average size

870 SF

Average rent

$2,805
---
Financials
Financing
Treat as clear title
Assessment 2023

Land

Building

Total

Taxes 2023

$78,976

Income and expenses

Gross income

Vacancy

Effective gross

Operating expenses

Net operating income

Effective gross

$1,012,029

Operating expenses

(330,639)

Net operating income

$681,391

Notes

For additional information, please contact listing agent.
---
Gallery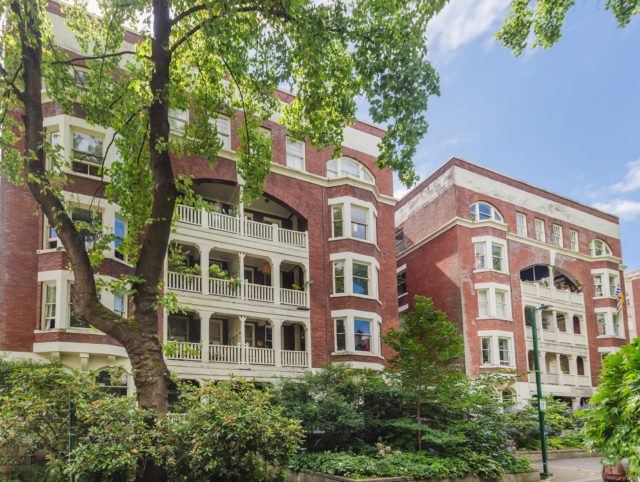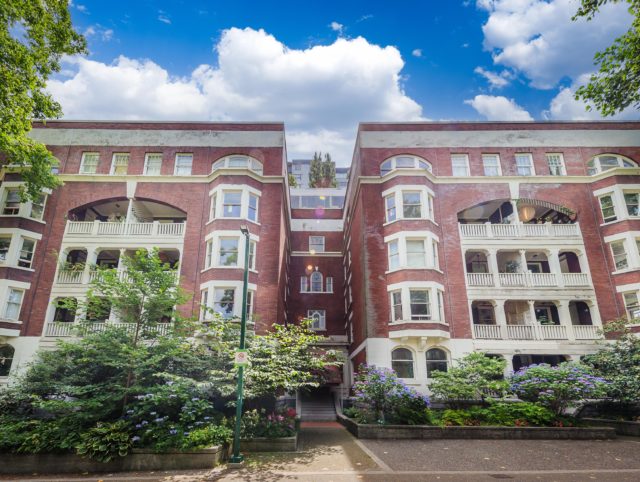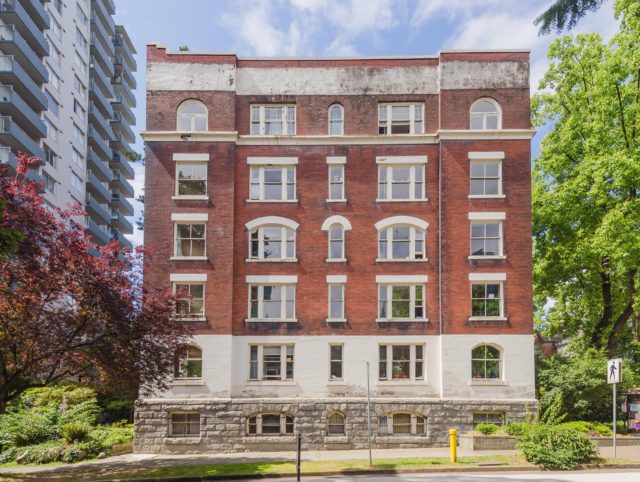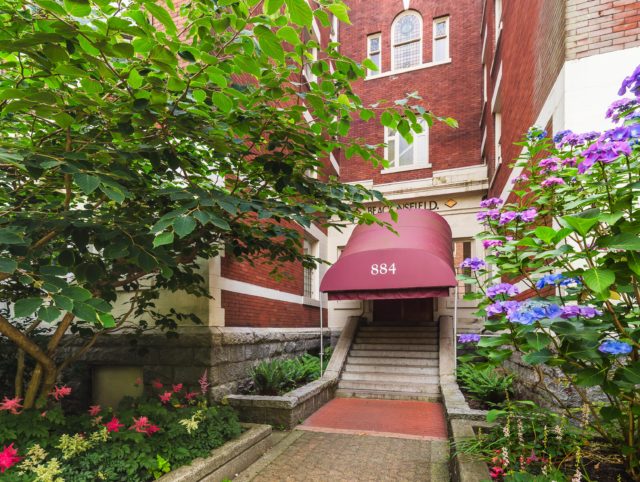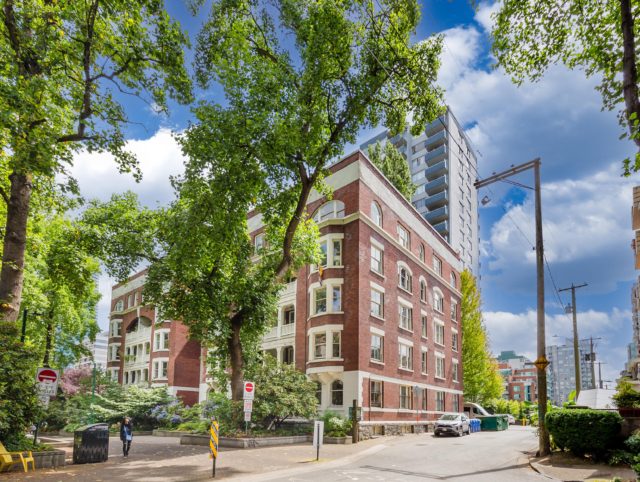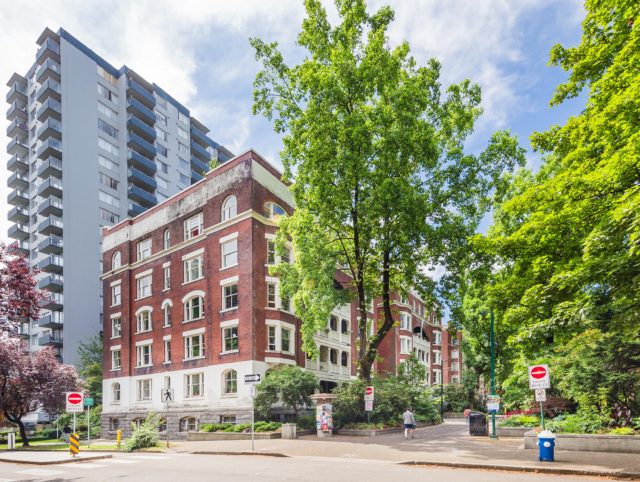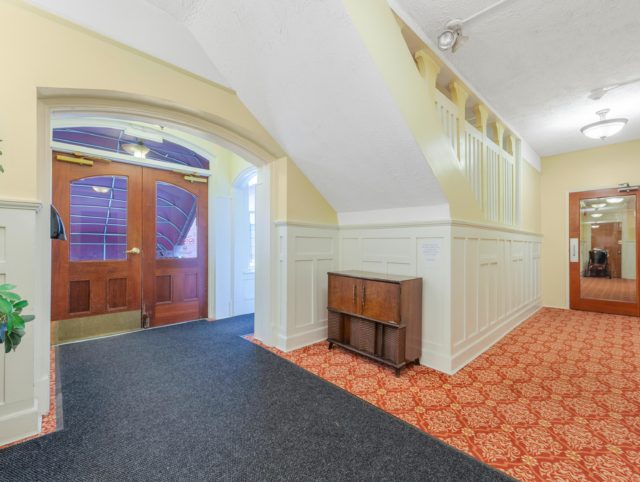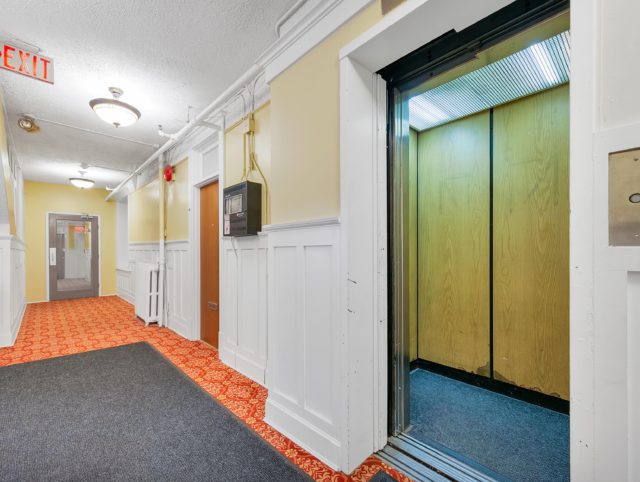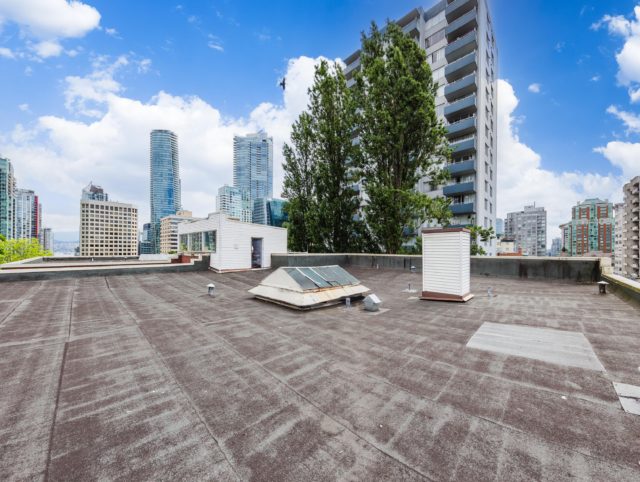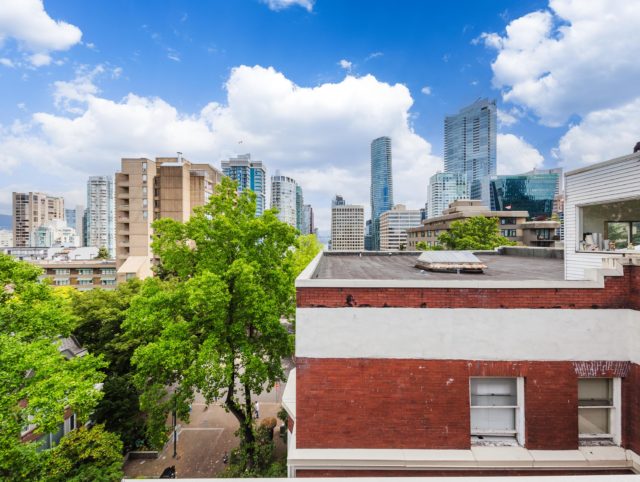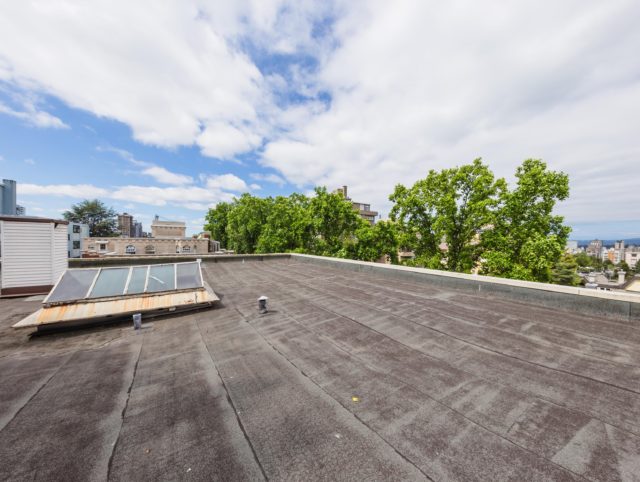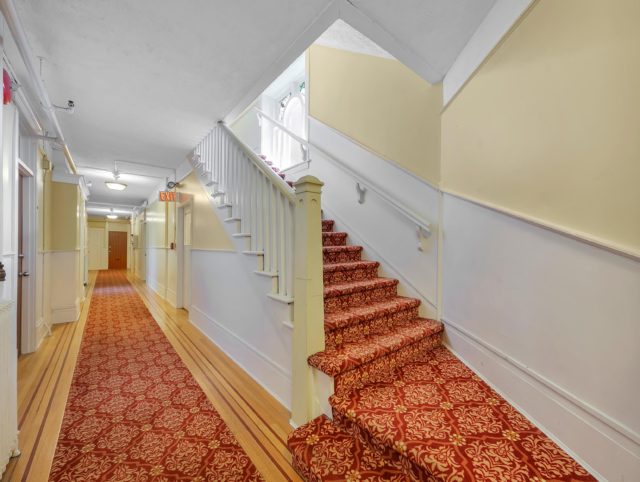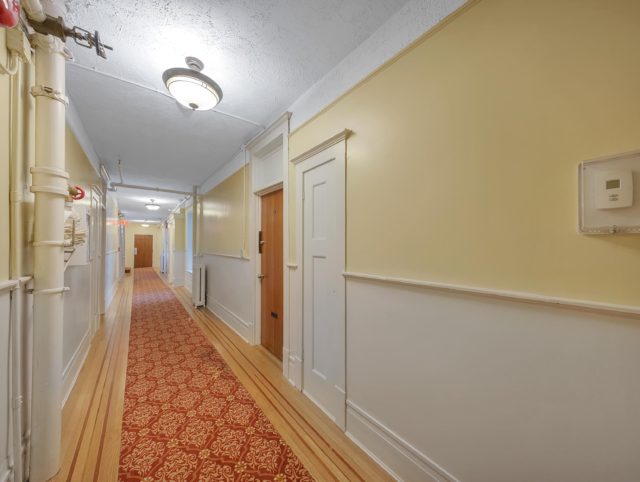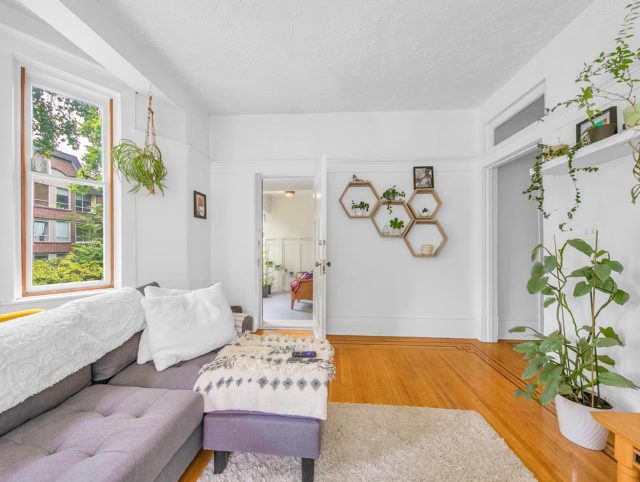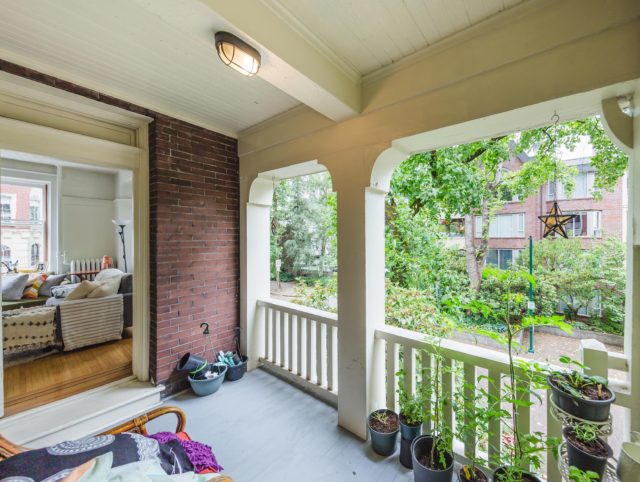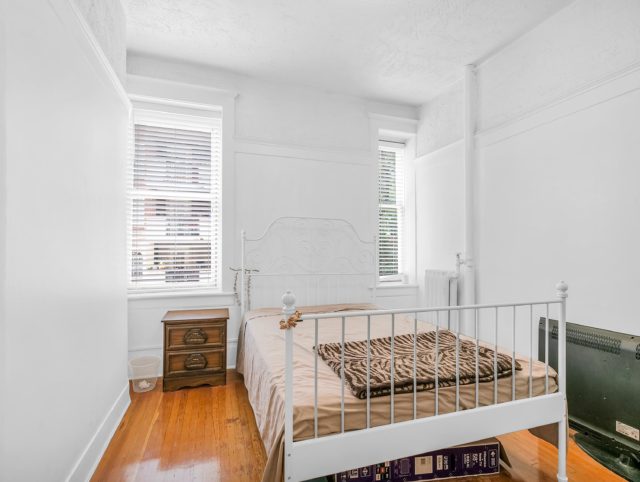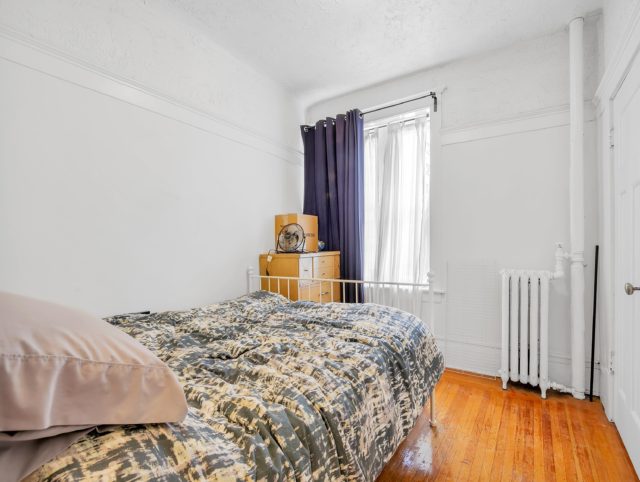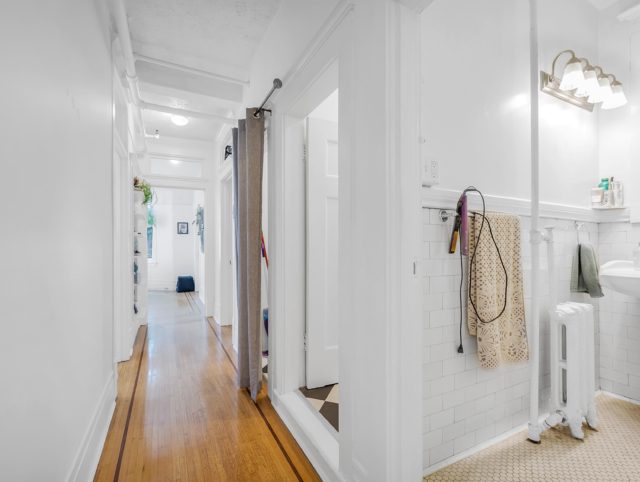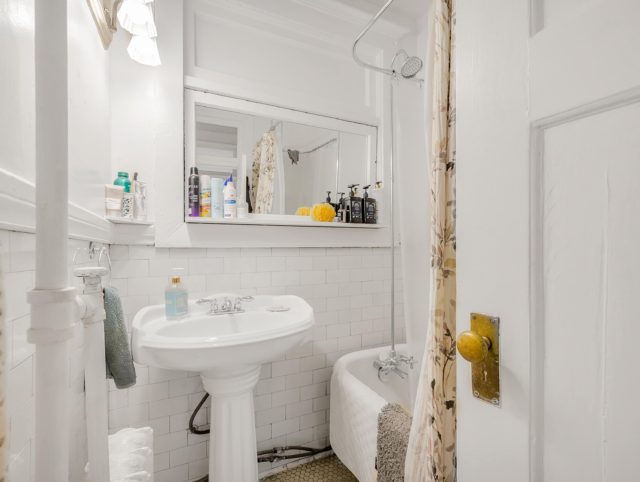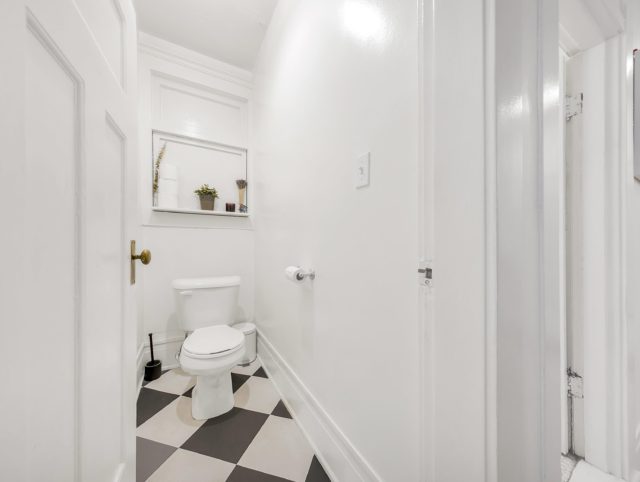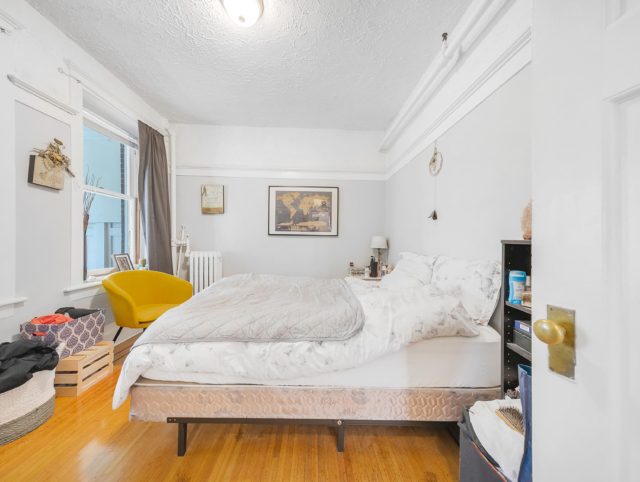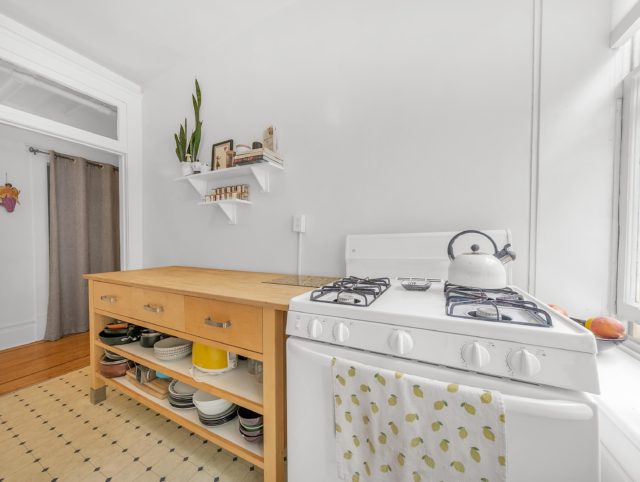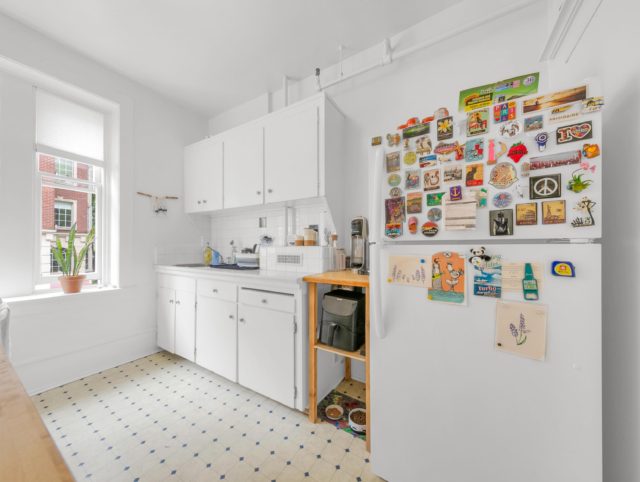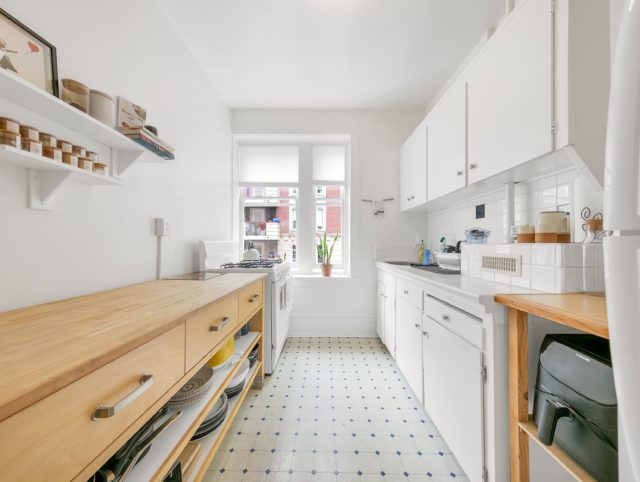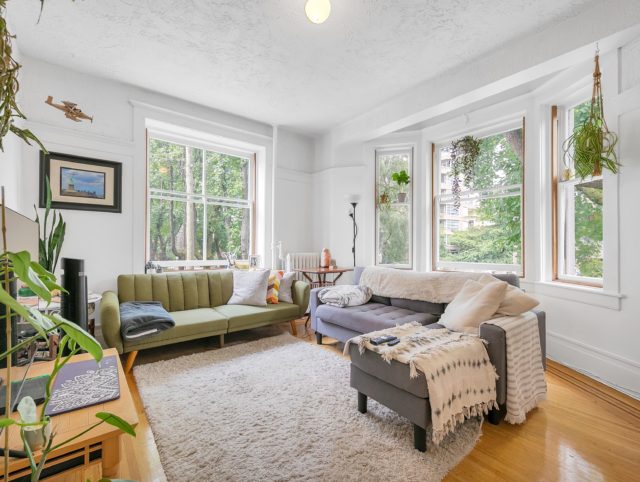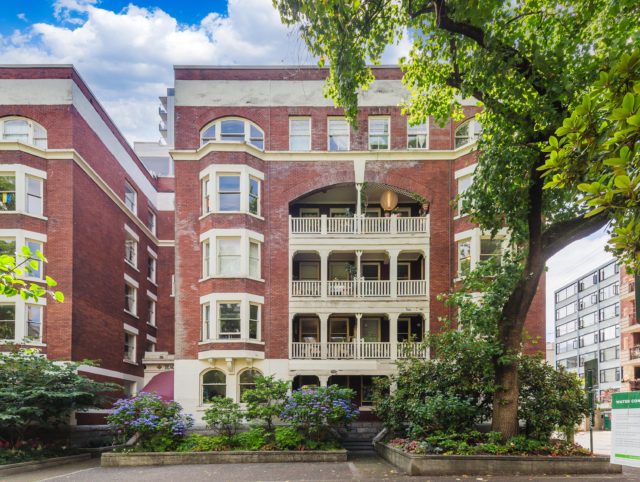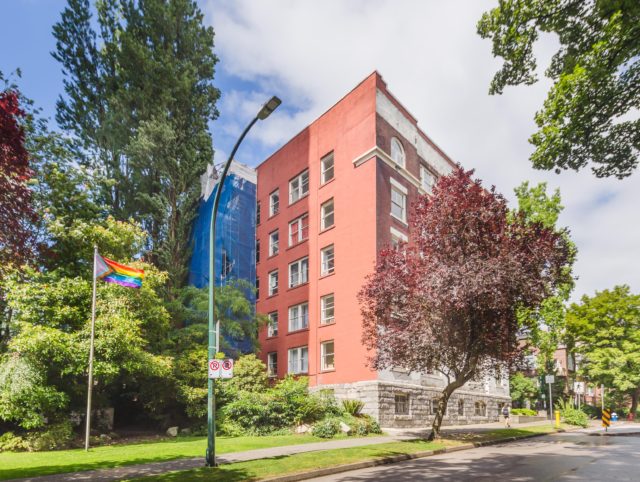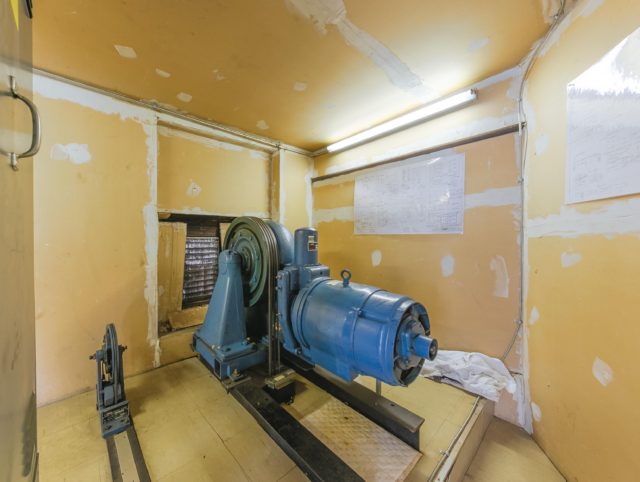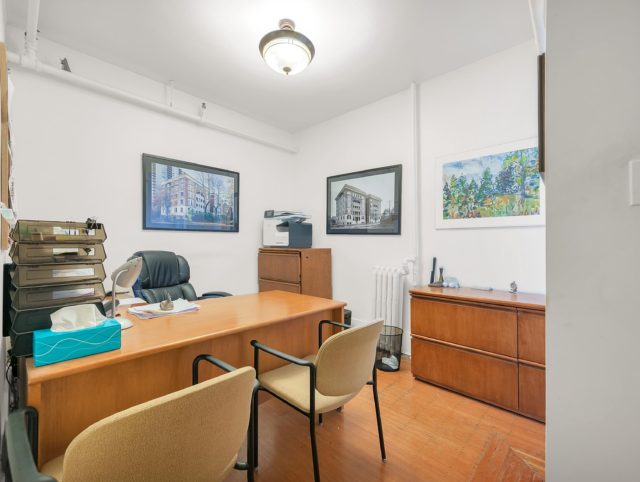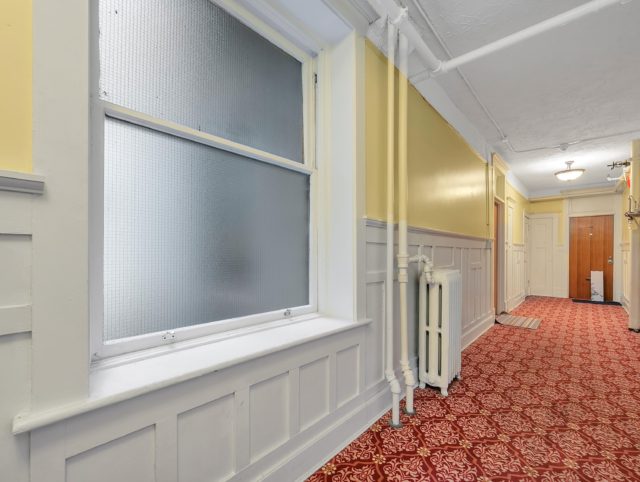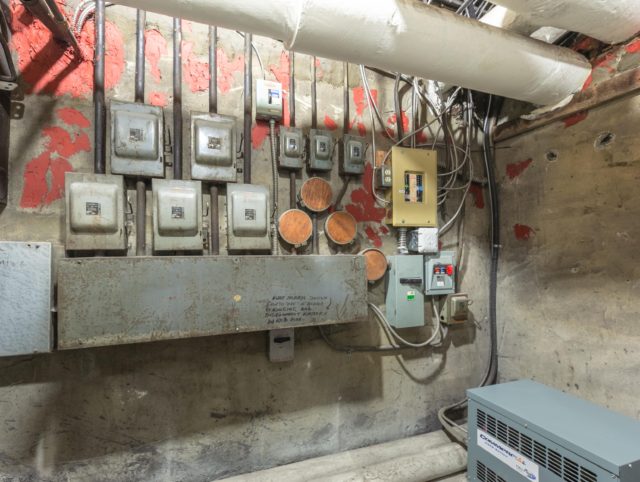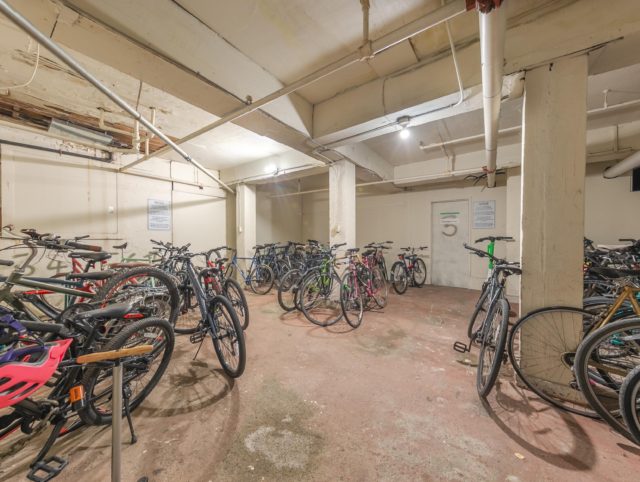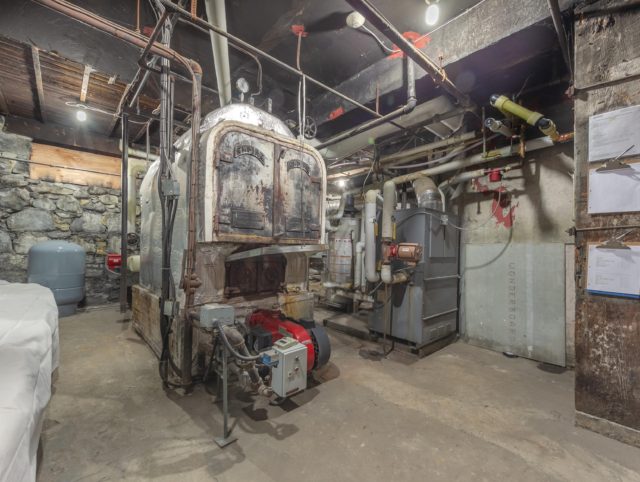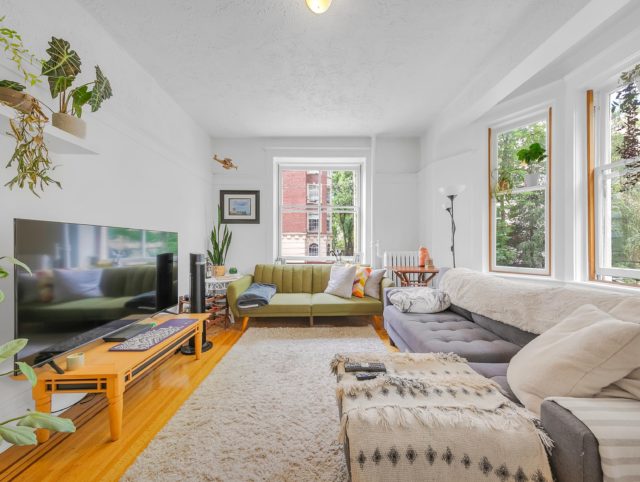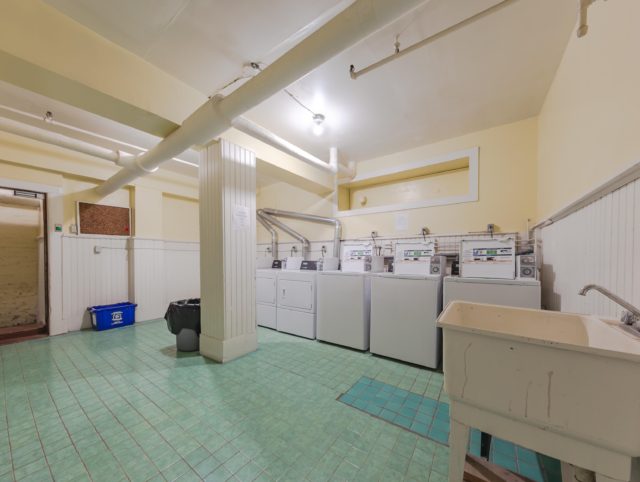 ---
Map