Reduced
Maplewood development site
2125 Munster Avenue, North Vancouver
$7,500,000
---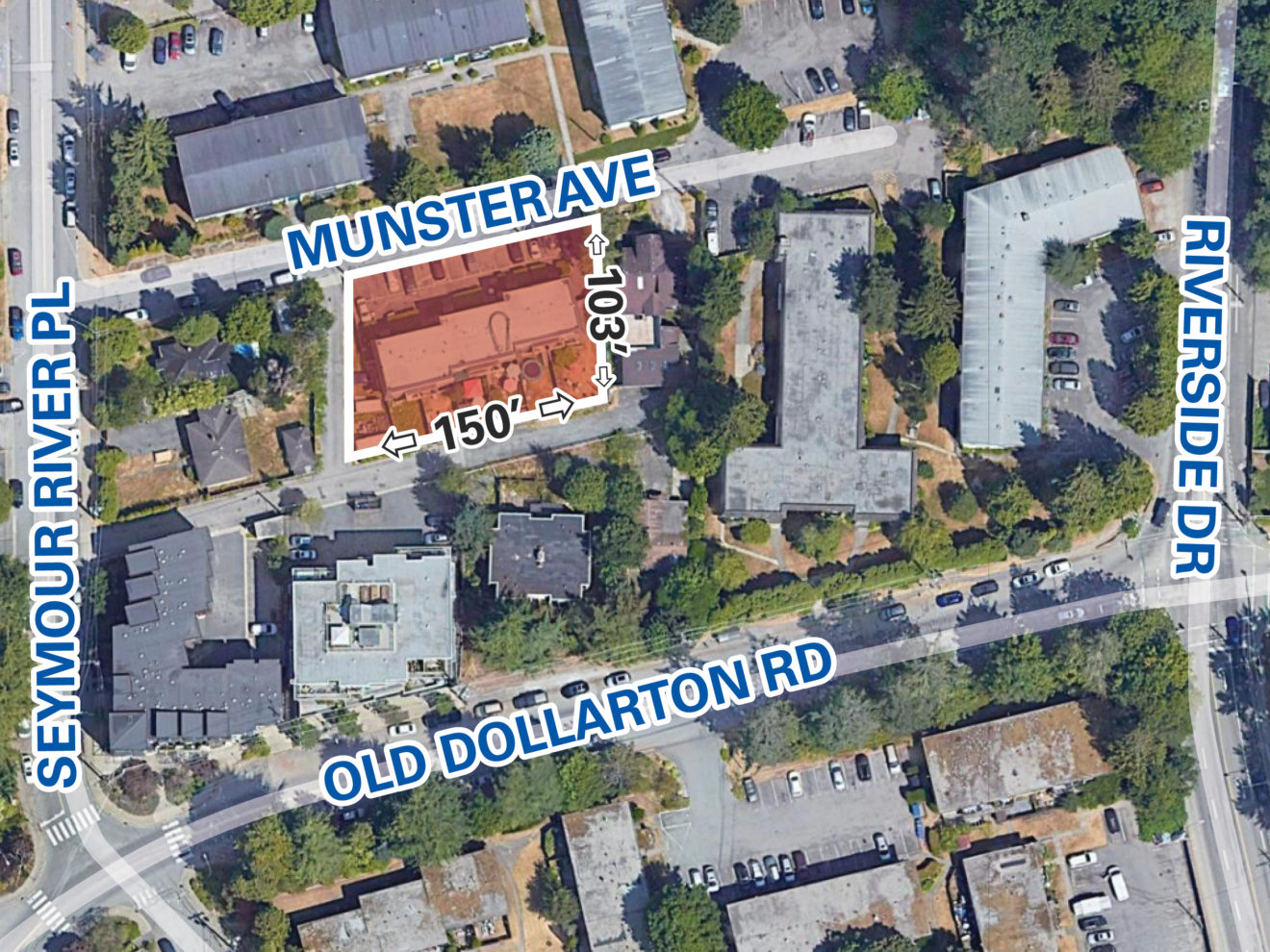 Property type
Townhouse complex with development potential
Floor space ratio
Up to 2.5 FSR
Development potential
Up 6 storeys
Price per SF buildable
$195
Legal description
Lot B Block B DL 791 LD 37 PL 7151
---
Overview
2125 Munster Avenue is a 15,365 SF site with future development potential located in the up-and-coming Maplewood neighbourhood of North Vancouver. The property offers stable holding income from an attractive and exceptionally well-maintained 6-unit townhouse complex built in 1969. Each unit features a three-level layout with 3 bedrooms and basement totaling 1,800 SF., surface parking, in-suite laundry and a private fenced back yard.
The RM3 zoned site features 150 feet of frontage on the south side of Munster Avenue, with a municipal lane on both the west and south of the site. The property is designated Residential Level 6 within the Maplewood Village Centre, allowing rezoning to accommodate medium density apartment development (strata or market rental) from 4 to 6 storeys and up to 2.50 FSR.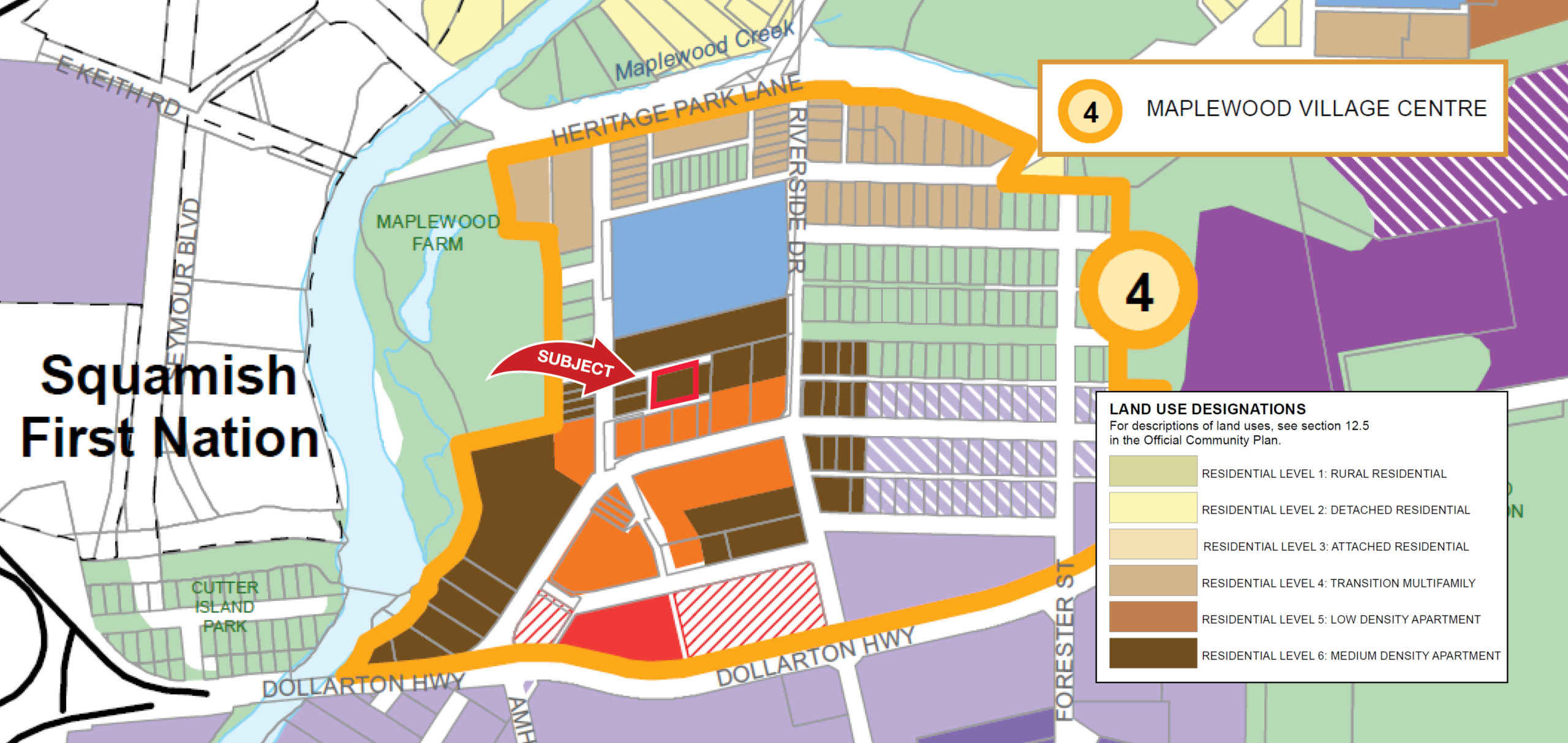 ---
Location
The subject property is located in the Maplewood neighbourhood of the District of North Vancouver, just off the Second Narrows Bridge between Dollarton Highway and Mt Seymour Parkway. Maplewood is one of five Town and Village Centres identified in the District of North Vancouver Official Community Plan to direct future growth and accommodate a diverse mix of housing in a series of vibrant mixed-use centres.
The location offers residents convenient access to shops and restaurants including a new Stong's Market grocery two blocks to the south. Capilano University's main campus is situated 2 km north of the property, while the neighbourhood is surrounded by abundant recreational opportunities in the form of sports fields, golf courses, hiking and mountain biking trails.
The site offers easy access to Highway 1, just off the Second Narrows Bridge, and is within walking distance of Phibbs Exchange, a busy transportation hub currently undergoing a major upgrade to support new development in the area. Bus routes from Phibbs Exchange provide convenient access to locations across the North Shore, to and from Downtown Vancouver, as well as Metrotown and Joyce rapid transit stations.
---
Projects in the immediate area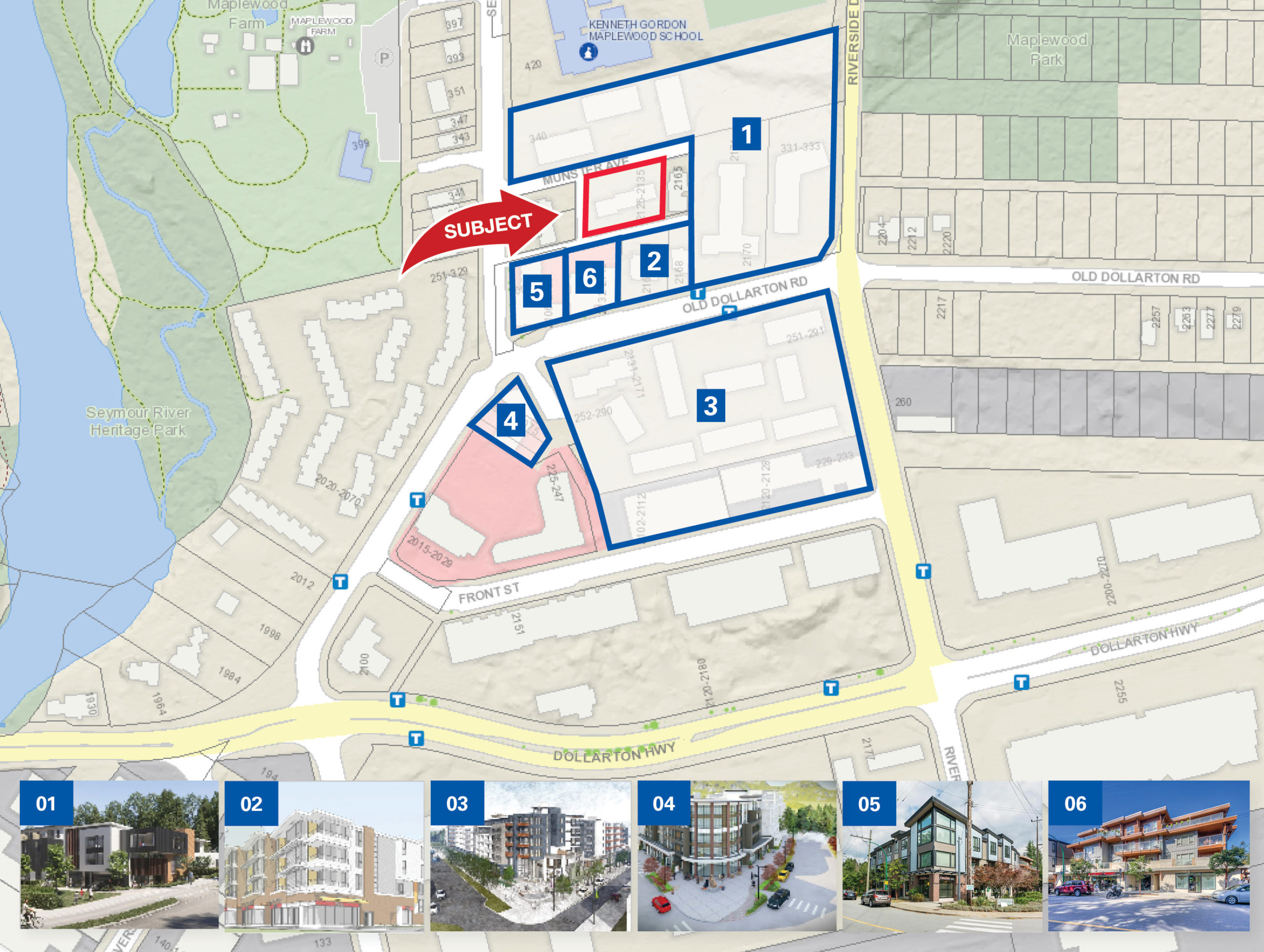 Development proposals
331 Riverside Drive – 2 six-storey buildings with 256 market rental units, 84 strata townhomes, and 5,283 SF of childcare space
2160-2168 Old Dollarton Road – four-storey building with 25 strata condo units and 3 below-market rental townhomes
2131-2171 Old Dollarton Rd – 4 six-storey buildings with 354 strata condo units, 118 market rental units, 95 below-market rental units and 8,776 SF of commercial space
2045-2075 Old Dollarton Road – five-storey building with 29 market rental units, 7 below-market rental units and 6 retail units
Completed projects
Latitudes – three-storey strata building with 11 residential units and 3 retail units, built in 2012 (302 Seymour River Place)
Maplewood North – four-storey strata building with 16 residential units and 2 retail units, built in 2012 (2138 Old Dollarton Road)
---
Suite mix
No. units
Average size
Average rent
3 bedroom TH

No. units

6

Average size

1,800 SF
---
Financials
Financing
Treat as clear title
Assessment 2023

Land

Building

Total

Taxes 2023

$14,649

Income and expenses

Net operating income

Net operating income

$103,317

Notes

For rent roll and expense statement, please click here.
---
Gallery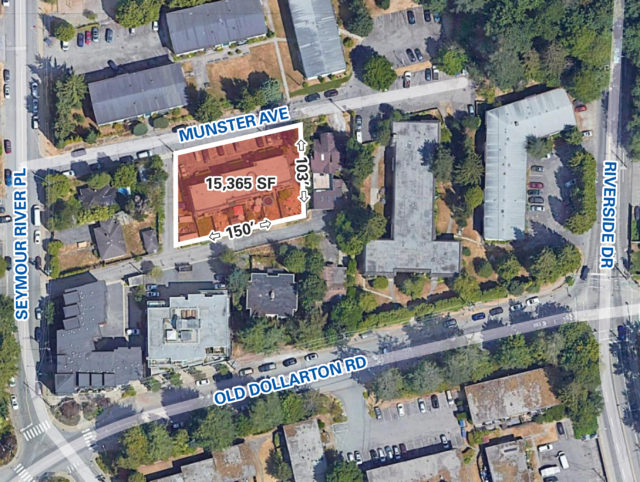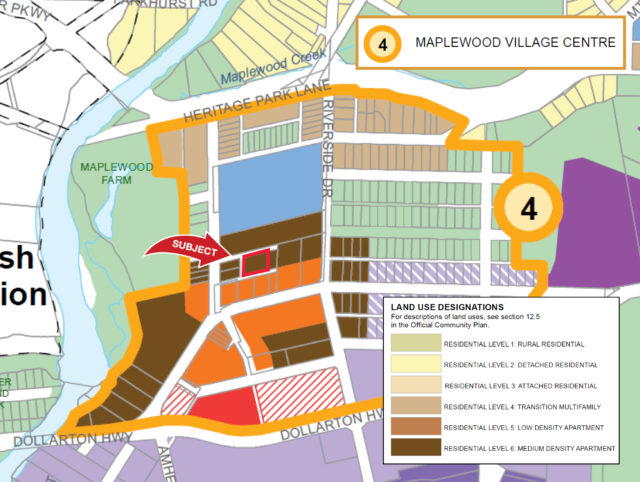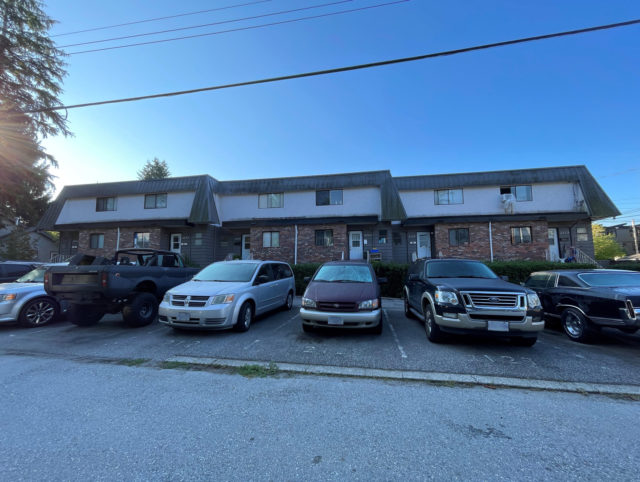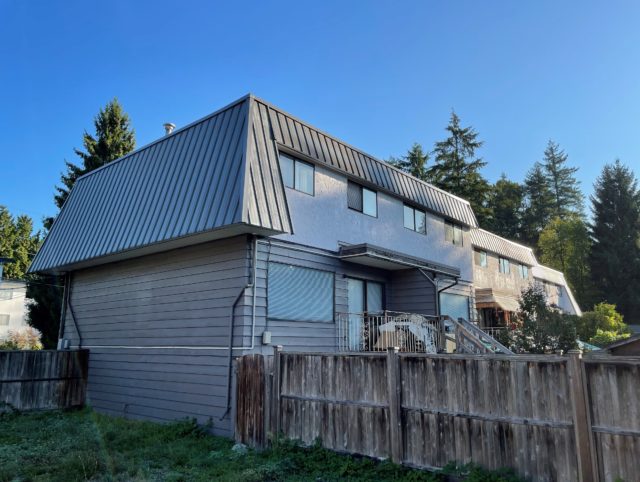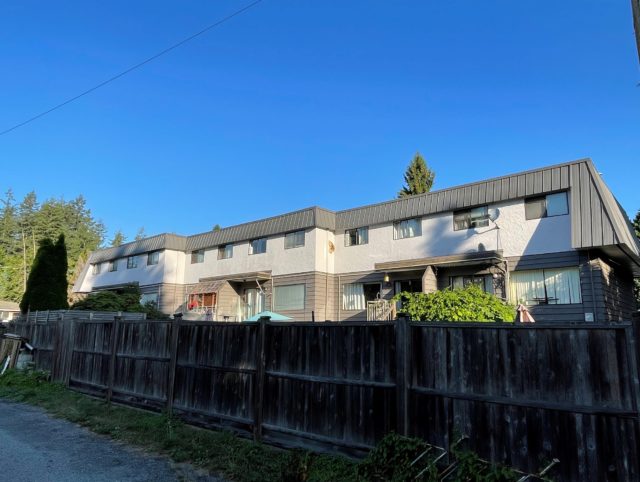 ---
Map