For sale
High-exposure property
20596 Dewdney Trunk Road, Maple Ridge
$14,700,000
---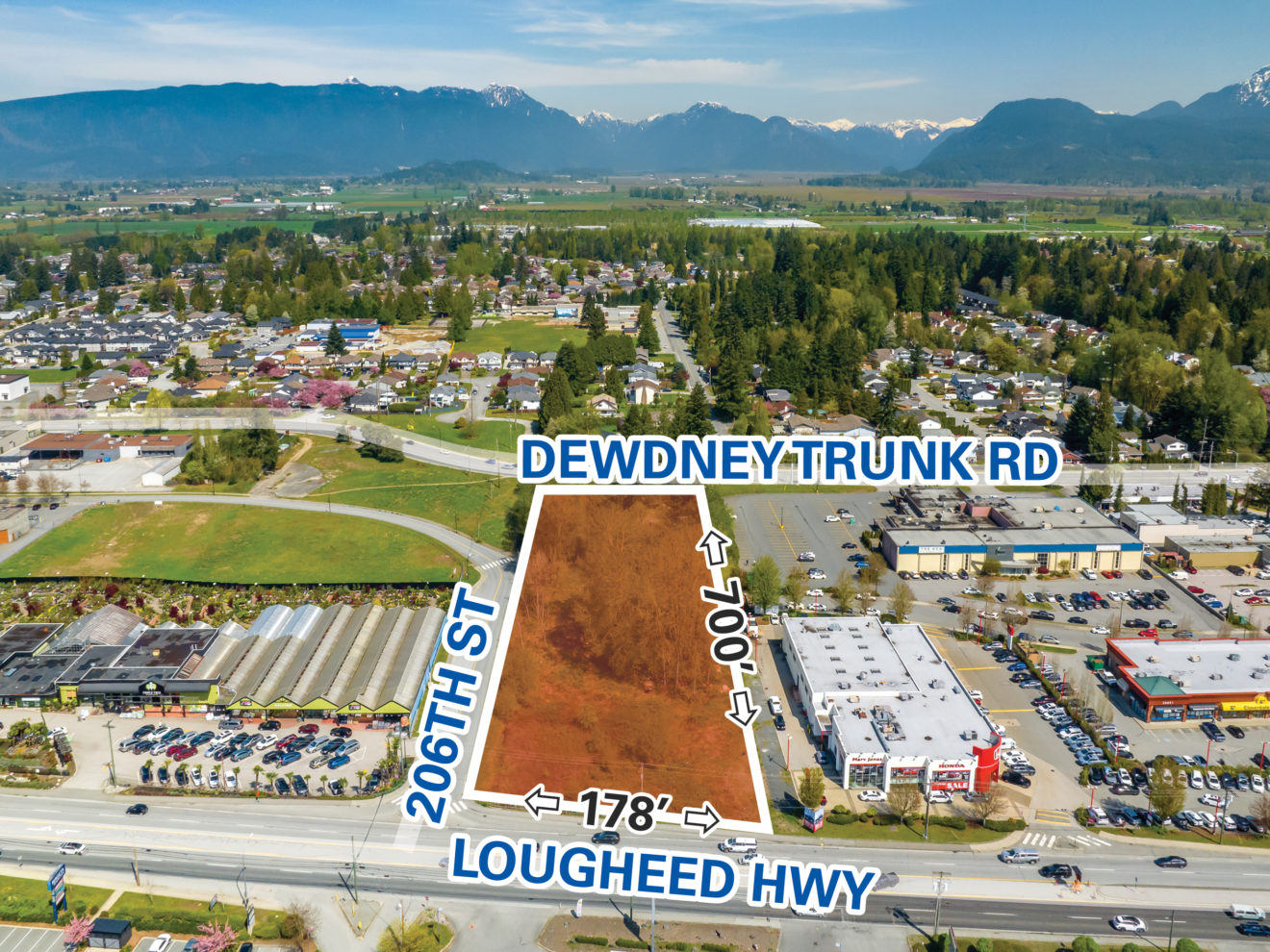 Property type
Development site
Development potential
Wide range of commercial or mixed-use development
Legal description
Lot 1 Except: Part Dedicated Road on Plan 83136, District Lot 278 Group 1 New Westminster District Plan 9801
---
Overview
Opportunity to acquire a 2.62-acre development site in a high-exposure location fronting both Lougheed Highway and Dewdney Trunk Road in the heart of Maple Ridge. The land is level and largely vacant except for one single-family home. The property is designated as Commercial in the OCP and identified as Flexible Employment in the draft Lougheed Transit Corridor Area Plan.
Options may include building a commercial project in an established high-traffic corridor, or potentially, a mixed-use residential building in a rapidly growing region of Metro Vancouver.
---
Land Use
The property is zoned RS-1 and is designated Commercial in the City of Maple Ridge Official Community Plan and Flexible Employment in the draft Lougheed Transit Corridor Area Plan (LTCAP). The latest draft plan was released in November 2021 and is anticipated to be brought to Council with refinements later in 2023.
The OCP and LTCAP designations are flexible and allow for a wide range of commercial and/or mixed-use development. Corresponding zoning includes: C-2, CS-1 / CS-2 / CS-3 / CS-5, M-3.
Potential uses allowable in the zones includes:
Retail
Restaurant, brewery & liquor primary
Financial services
Personal services
Professional & business services
Light industrial & business park
Mixed-use with residential apartments above the second floor
Permitted uses and development potential are illustrative and should be confirmed with the City of Maple Ridge.
---
Rezoning application adjacent to the subject property
A notable rezoning application for 20556 Dewdney Trunk Road was given Third Reading in February 2023 for a proposed four-building project with 576 residential units (296 rental and 280 strata) and 22,000 SF of commercial space. The proposal includes a total density of 2.36 FSR and maximum height of 6 storeys. The property is located immediately adjacent to the subject on the west side of 206 Street, south of 119 Avenue and has the same RS-1 zoning, Commercial OCP and Flexible Employment LTCAP designation.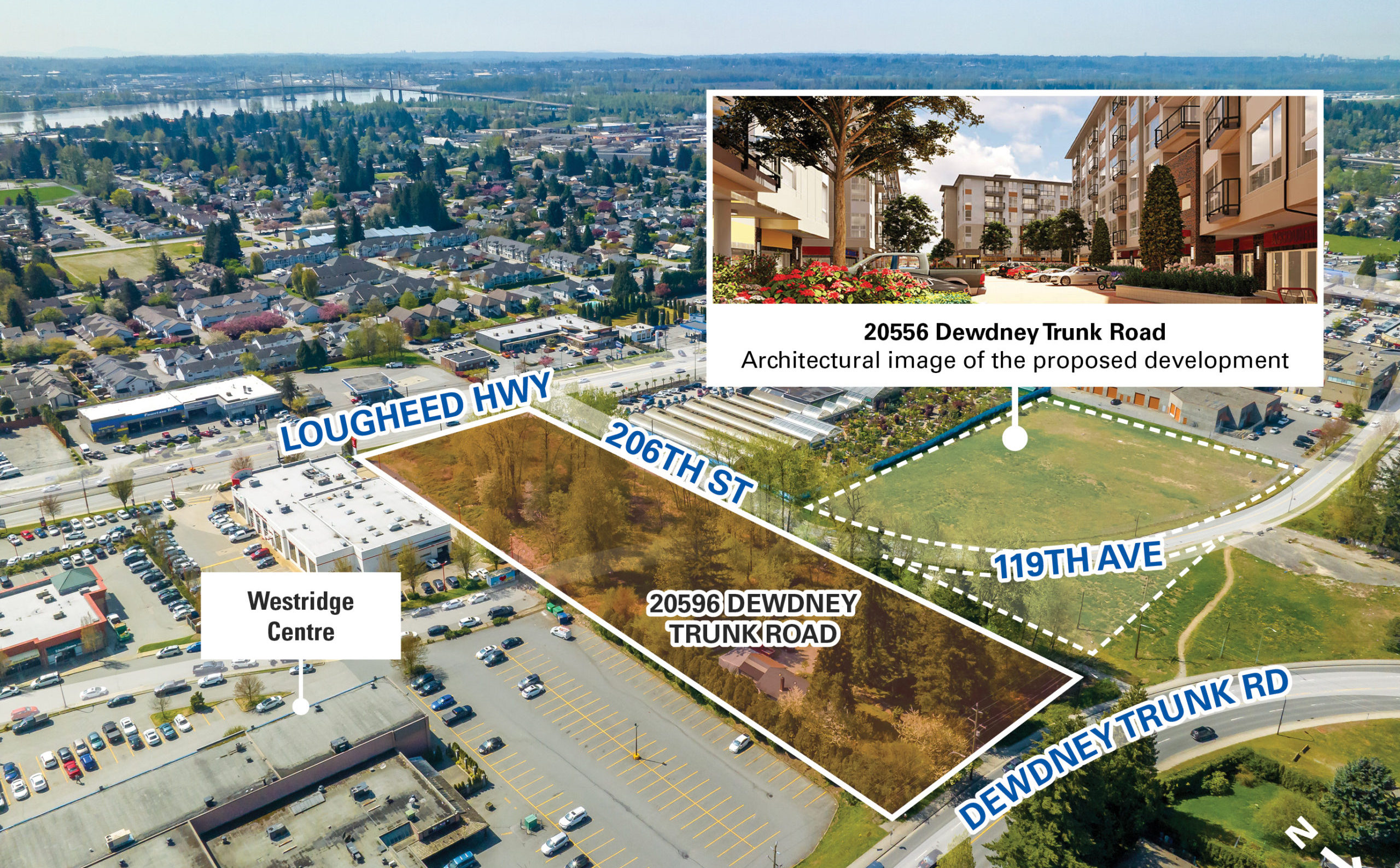 ---
Location
Centrally located in a high-traffic corridor with frontage on both Lougheed Highway and Dewdney Trunk Road – the two main arterial routes running through the City of Maple Ridge. 206th Street runs along the west side of the site where it intersects with Lougheed Highway.
The high-visibility property benefits from excellent vehicular and transit access – Lougheed Highway connects the site with Maple Ridge Town Centre to the east, Coquitlam and the Tri-Cities area to the west, and Langley and Surrey via the Golden Ears Bridge to the south.
The Lougheed Highway corridor is identified by Translink as part of its Frequent Transit Network and is serviced by both local and regional bus routes, including RapidBus which provides an express bus connection to and from Coquitlam Central Station. The site is also within a 5-minute drive to Maple Meadows Station where the West Coast Express provides convenient daily service to and from Waterfront Station in Downtown Vancouver.
The surrounding area is primarily commercial in nature with several automotive dealerships, retail amenities such as Save-On Foods and Shoppers Drug Mart, popular restaurants including The Keg and Browns Social House, along with numerous major banks and fast-food outlets all within 500 m of the property. Furthermore, the City of Maple Ridge is currently seeing proposals for significant mixed-use commercial / residential projects, including a four-building project immediately adjacent to the site which is to include 576 residential units (both strata and rental) along with ground-floor commercial space.
---
Financials
Assessment 2023

Land

Building

Total

Taxes 2022

$48,458

Notes

For additional information, please contact listing agent.
---
Gallery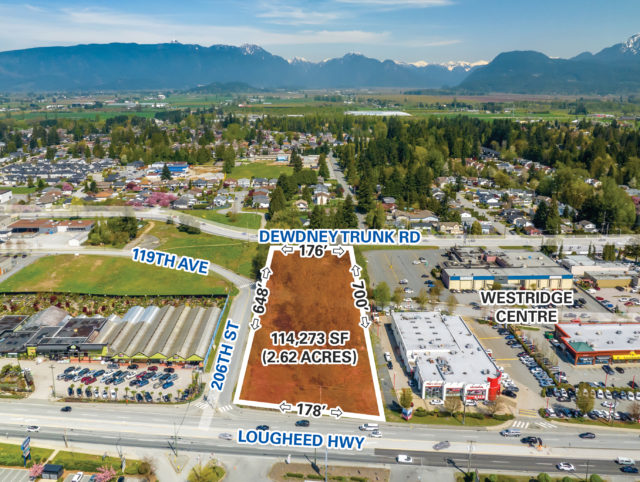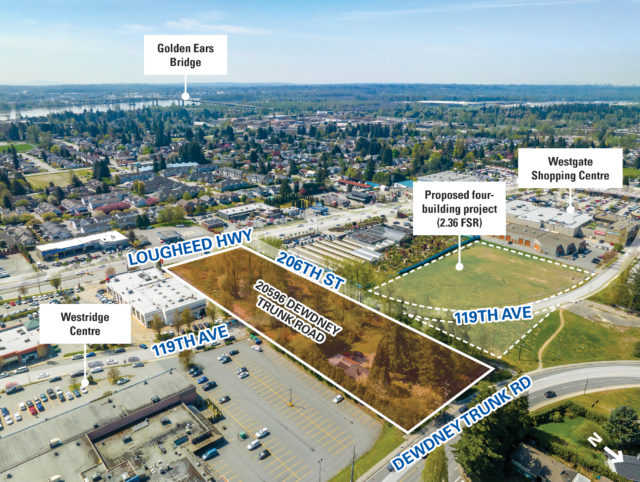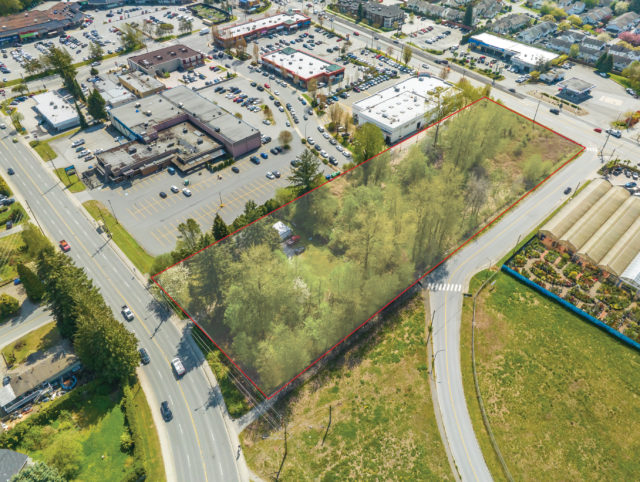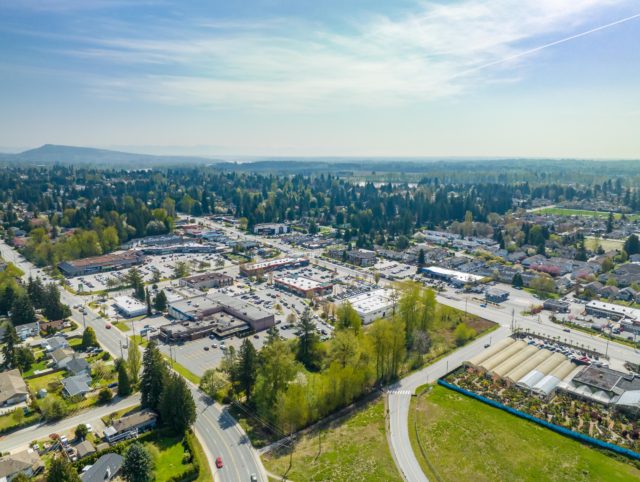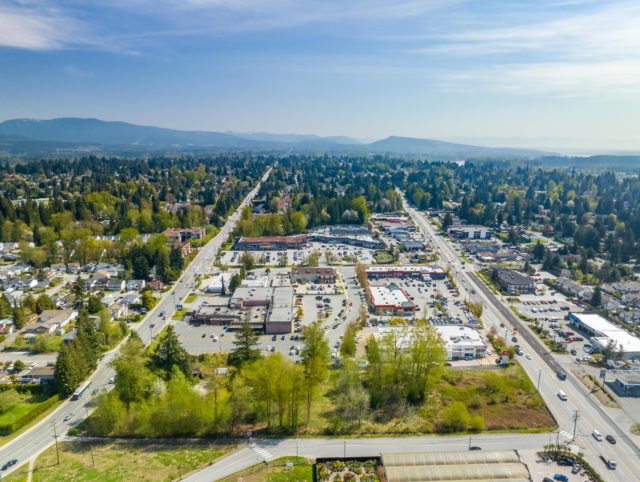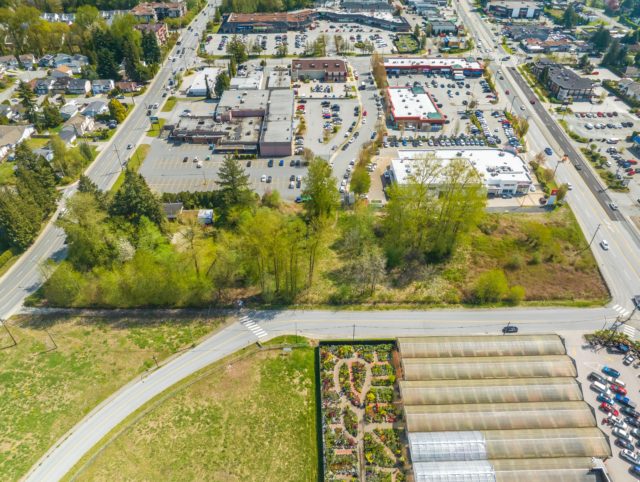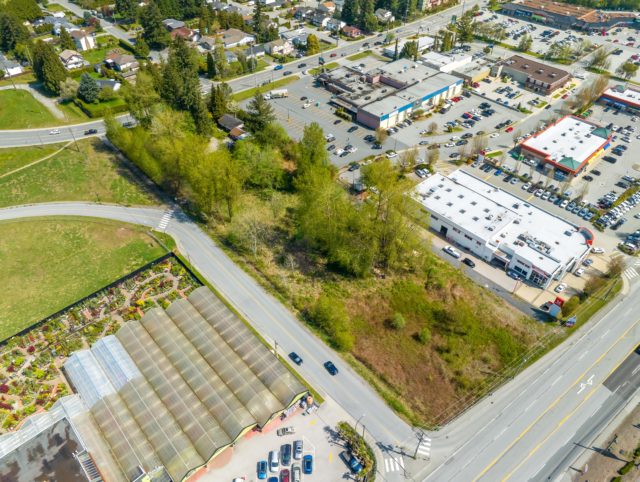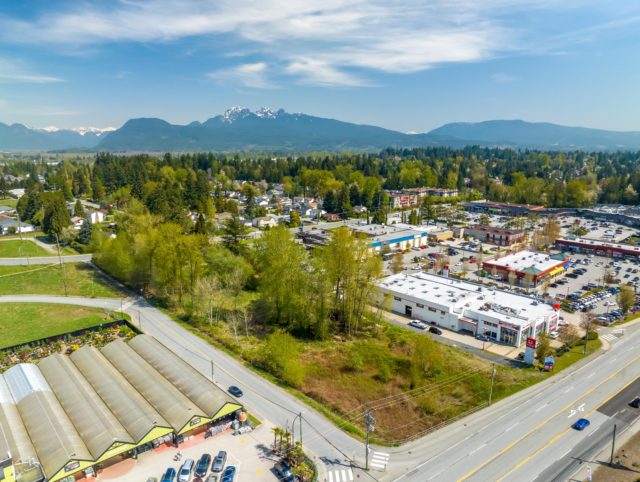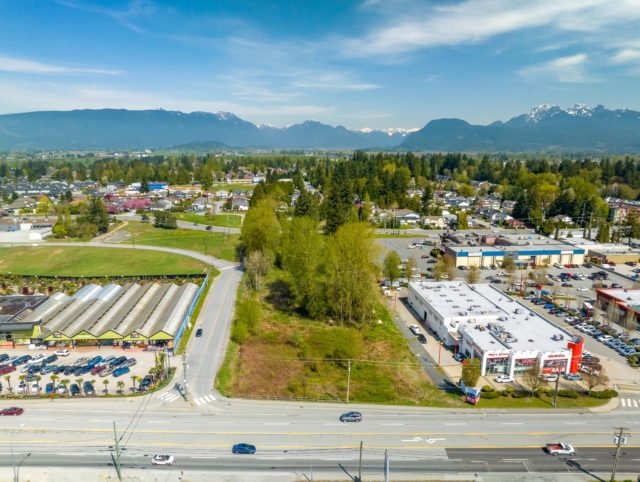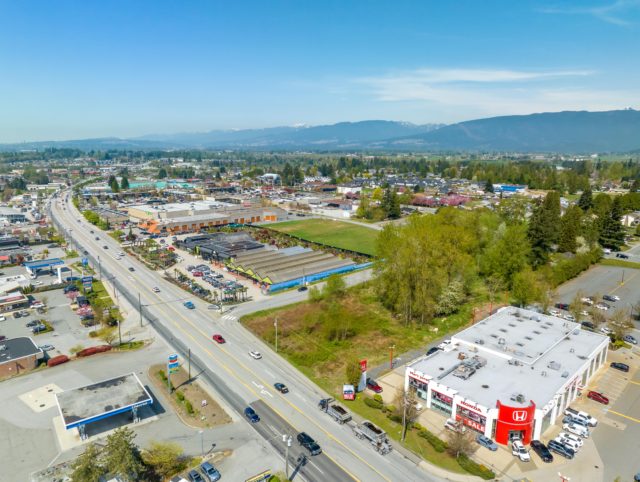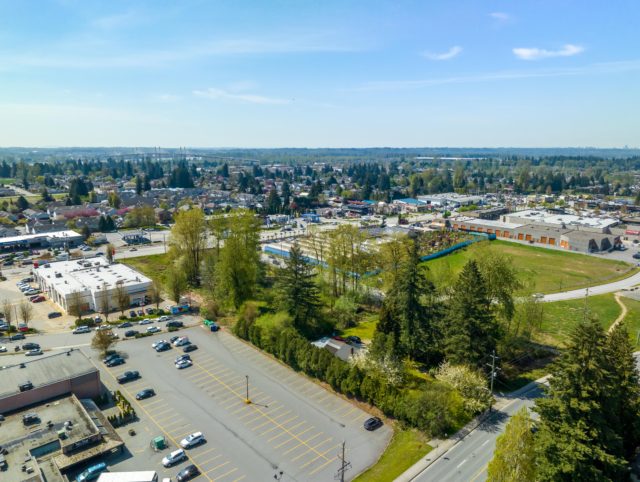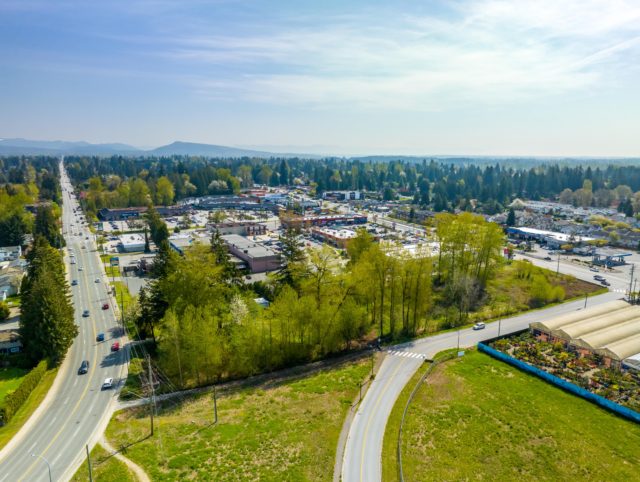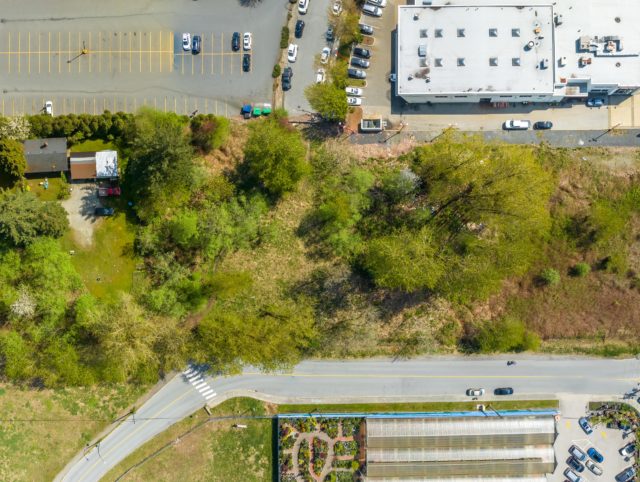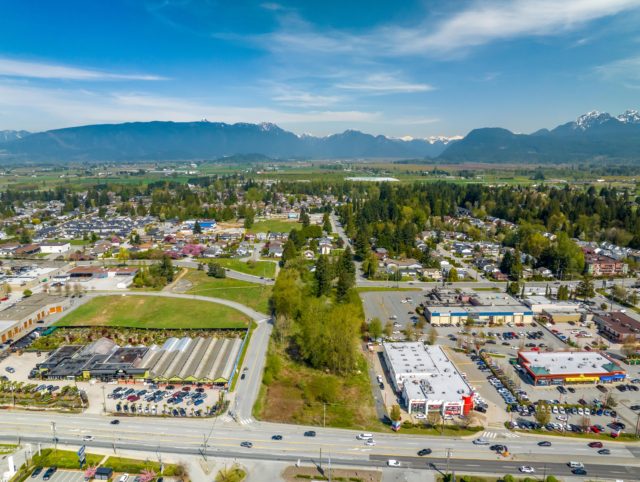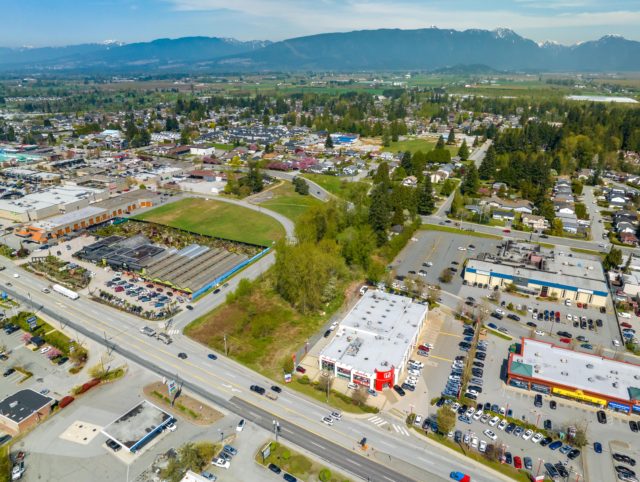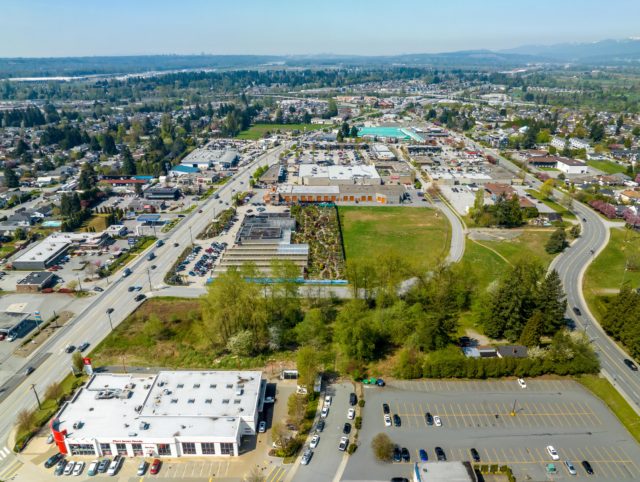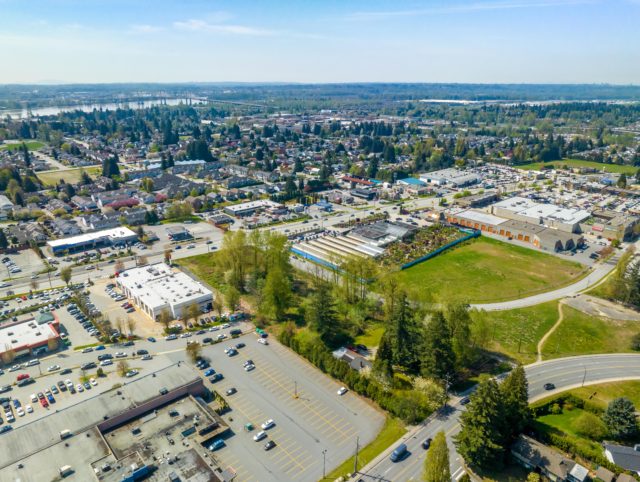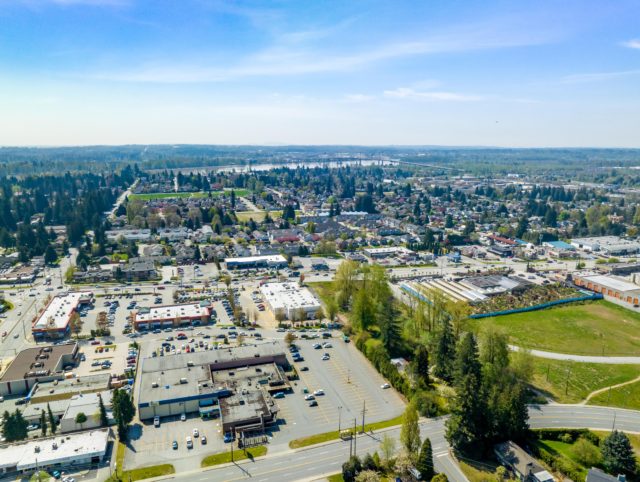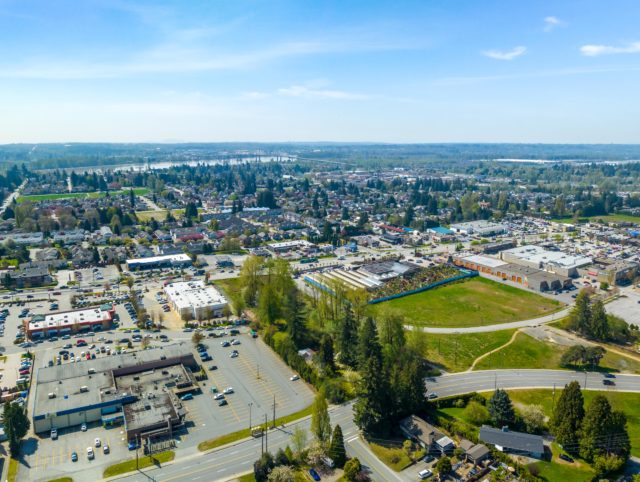 ---
Map