Off Market
5349 Imperial Street
Burnaby
$2,100,000
---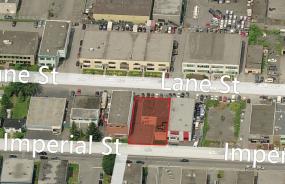 Lot size
74' x 143' (10,280 sq. ft.)
Zoning
Special Industrial District (M-4)
Floor space ratio
2.2 (Royal Oak OCP)
Development potential
22,616 sq. ft.
Price/SF buildable
$92.90/sq. ft.
Legal description
Plan NWP720, Lot 38, DL 94, LD 36, Group 1. Except Plan West 60' & South 10' & Parcel G
---
Overview
Ideal for an owner-user, investment or redevelopment. As part of the Royal Oak Urban Village Official Community Plan, the property is prime for redevelopment as a mixed-use building at a density of 2.2 FSR. The site is 10,280 sq. ft. or 22,616 sq. ft. buildable.
The subject is improved with a two-storey "L" shaped building for industrial and office use totalling 5,744 sq. ft. with 7 onsite parking stalls. Download brochure by clicking here.
---
Redevelopment Potential
The OCP allows for medium density (2.2 FSR) mixed-use redevelopment of the Royal Oak area which has been designated as an Urban Village. Urban Villages are designated to accommodate non-Town Centre multi-family development associated with a commercial area. The commercial areas are intended to provide a focal point for convenient and close to home access to commercial facilities and services. Based on a 10,280 sq. ft. site at a 2.2 FSR, the total buildable is 22,616 sq. ft. with a maximum height size of 4 storeys.
Download brochure by clicking here.
---
Location
The subject is located in Burnaby's Metrotown just south of Kingsway and east of Royal Oak Avenue conveniently situated only a few blocks from the Metrotown Mall and two blocks north of the Royal Oak SkyTrain Station.
---
Improvements
Built circa 1970, the subject is improved with a two-storey "L" shaped building for industrial and office use totalling 5,744 sq. ft. with 7 onsite parking stalls.

Office:
Currently vacant with approx. 2,024 sq. ft. combined on two levels
Second level – unfinished, 5 enclosed offices (3 windows) and an open office with sink in one of rooms
Ground level – one enclosed office, kitchen, retail area, walk-in safe
Warehouse:
Leased by an auto repair shop with approx. 2,877 sq. ft. on main floor with 843 sq. ft. of mezzanine
Torch-on roof replaced with 20-year warranty (2010)
Currently paying $3,500/month gross rent with rent escalation
---
Gallery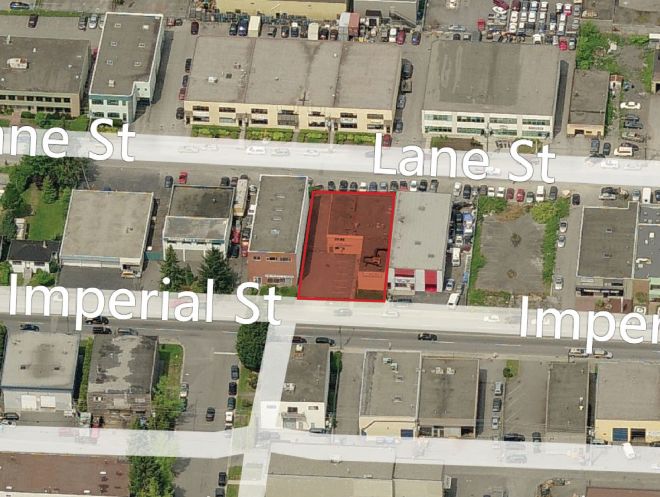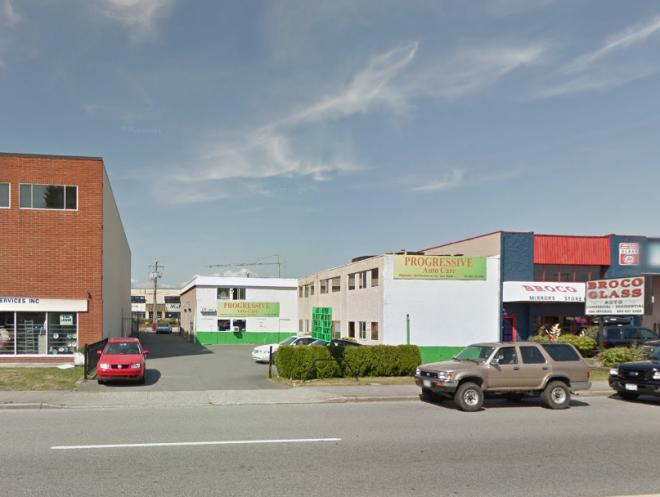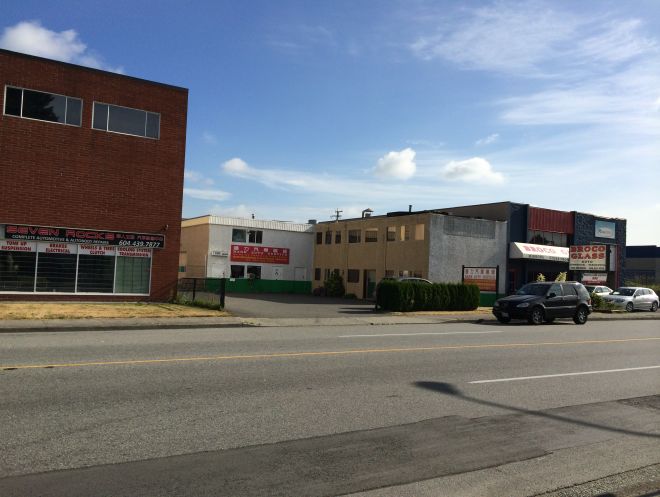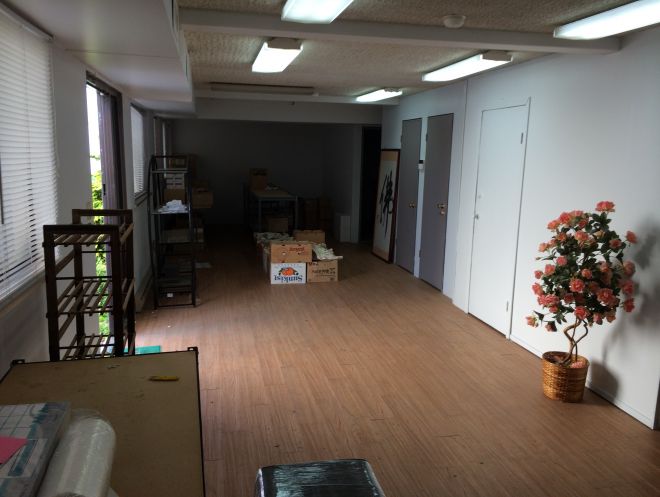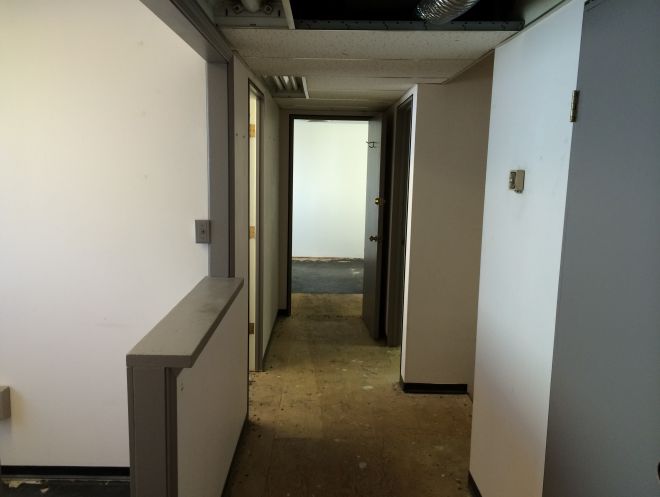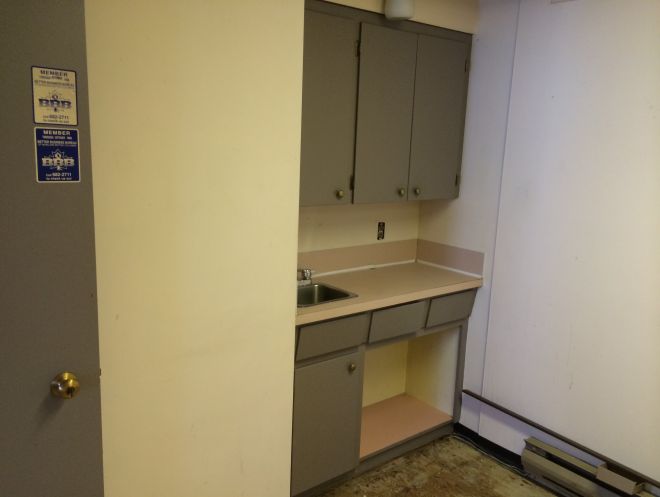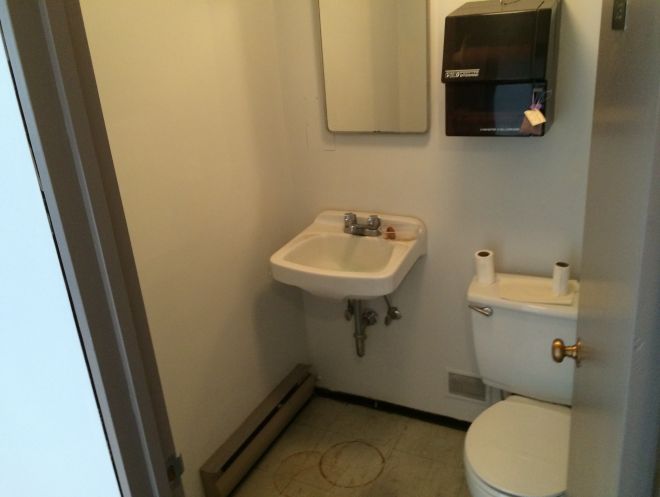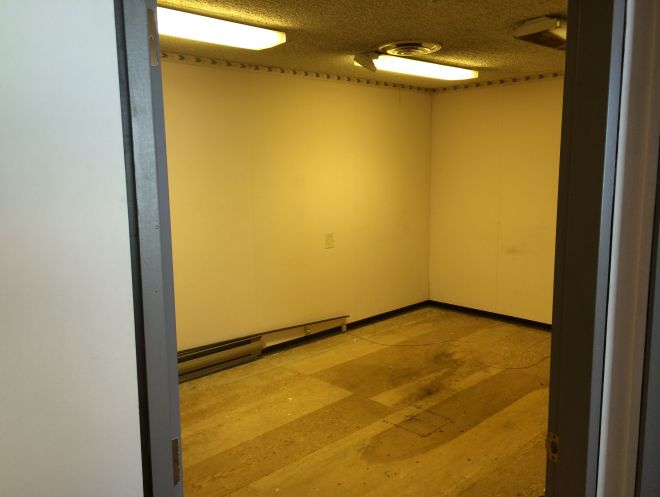 ---
Map