Carlito Pablo, Georgia Straight
November 28, 2018
One might think that it's almost impossible to find a rental place given the low vacancy rates in Vancouver.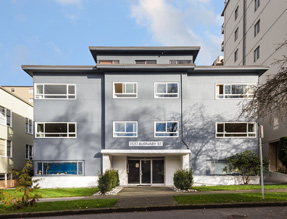 But it seems that there are some apartment buildings that are sitting almost empty.
Landsdowne House in the West End is an example.
Out of the apartment building's 24 suites, 17 are vacant.
Moreover, the entire property at 1537 Burnaby Street is for sale.
According to a listing by HQ Commercial, Landsdowne House is priced at $10.8 million.
The listing notes that a buyer would have the chance to do a major renovation project for the 17 vacant suites.
"Landsdowne House is extraordinarily well located mid-block on Burnaby Street between Cardero and Nicola Streets," the listing states. "Davie Street, only one block away, is a popular pedestrian shopping area considered 'the main drag' of the neighbourhood."
The three-storey plus penthouse building was constructed in 1956.
The property is "held in a bare trust", according to the listing.
HQ Commercial also released a listing for a 10-suite co-op apartment building on the west side of Vancouver.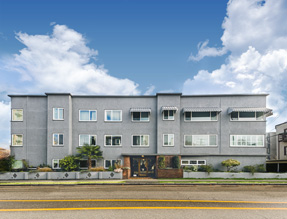 Located at the back of the Vancouver school board offices, Cambridge Manor is up for sale at $7.1 million.
"Given the housing co-operative ownership structure of the building, there will be no existing tenancies in place allowing the building to be rented at current market levels," the listing notes.
The buyer may also have an opportunity to redevelop the property at 2626 Fir Street.
"The property is improved on a corner lot—just 200 meters from the proposed Granville-Broadway SkyTrain Station offering a potential redevelopment opportunity when the Broadway area plan is complete in late 2020," the listing notes.