Podcast: Vancouver apartment brokerage with Cynthia Jagger of Goodman Commercial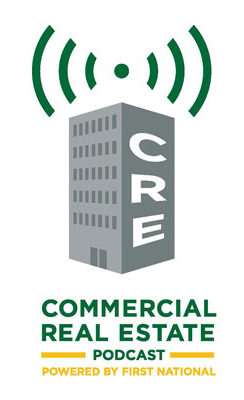 Cynthia Jagger joined the hosts of the Commercial Real Estate Podcast at the Western Canada Apartment Investment Conference in Edmonton in May 2022.
Since 2016, The Commercial Real Estate (CRE) Podcast has focused entirely and exclusively on Canadian commercial real estate. The podcast was the first of its kind and has since garnered a loyal and growing following.
After giving a rundown of how Vancouver's real estate market fluctuated throughout the pandemic, we hear from Cynthia about what is currently happening in the city. Have a listen!
Topics covered include:
Vacancy rates seen in Vancouver during the depths of the pandemic.
The divergence of cap rates when comparing new builds to existing properties.
How uncertainty throughout various financial markets is affecting real estate.
The average down payment right now.
Uncertainty around development approvals.
Why Vancouver is not currently seeing a lot of new purpose-built rental completions.
Industry advocacy Cynthia is involved in.
Do decision makers in Vancouver understand the relationship between supply and affordability?
Sentiment around increasing interest rates in Vancouver and effect on the market.
Reduced number of offers on bid dates and its impact.
Cynthia's experience as a commercial appraiser before joining Goodman.
What coming out of COVID has looked like thus far in Vancouver.
Why Vancouver is steady and consistent without "lottery wins".
Cynthia's thoughts on if cap rates have moved.
What investors can expect from Vancouver this year.
Listen to the podcast:
The podcast is also available on Commercial Real Estate Podcast.
More about our guest…..
Cynthia Jagger is a commercial real estate broker and Principal at Goodman Commercial Inc. A former Director at Altus Group, Jagger has consulted on tens of billions of dollars' worth of commercial real estate in B.C. and provided guidance on some of the biggest and most complex land deals in Vancouver history. Since joining Goodman Commercial in 2016, Jagger has completed over $2 billion in commercial property sales on behalf of clients in Metro Vancouver. What sets her apart is her ability to get the kind of information you can't find on Google.
Jagger has emerged as a powerful voice for the industry in these uncertain times. She's been a guest speaker for the Urban Development Institute, BIV, BDO LLP, REGBV and has led panels for the Vancouver Real Estate Forum and the Canadian Apartment Investment Conference. Vocal on how urban land economics respond to government regulation, she's frequently quoted in the Vancouver Sun, Western Investor, National Post, The Globe and Mail, Business in Vancouver, Western Investor, Landlord BC Magazine and more.