Cynthia to speak live at upcoming Canadian Apartment Investment Conference in Toronto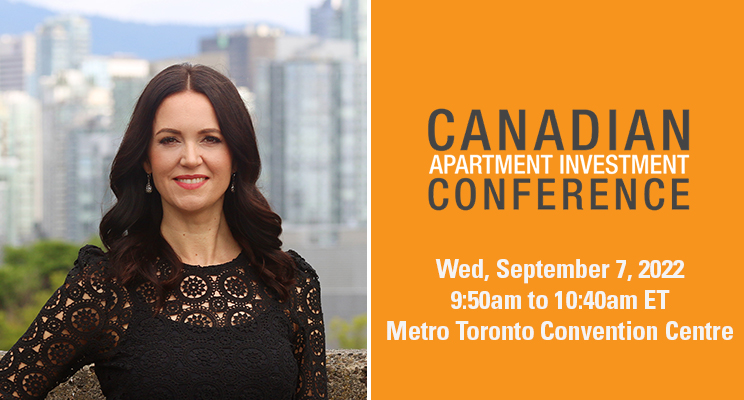 On September 7, 2022, Cynthia Jagger will be a panelist at the Canadian Apartment Investment Conference at the Metro Toronto Convention Centre. The session, Update on deal flow and notable transactions in the Canadian Apartment market: Where are investment trends heading?, will provide informative presentations on investment activity over the past year in multi-family markets particularly in British Columbia, Alberta, Ontario and Quebec.
What have been the primary factors responsible for the return of higher investor confidence in this property class? In which markets? Who have been the predominant buyers and sellers? Where are cap rates likely to be heading over the next twelve months? With rising interest rates and a large amount of new supply in some cities, what do landlords need to know about the outlook for investment activity?
For more information and to register for the event, please visit: https://informaconnect.com/canadian-apartment-investment-conference/register-now/