Off Market
South Granville Portfolio
4-building apartment portfolio, Vancouver
---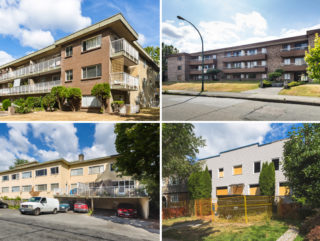 Lot size
Total 1.58 acres (68,750‬ SF)
---
Overview
Building
Wilshire House
Roman Court
Marco Court
Gatewood Apts
Address
1107 West 14th Avenue, Vancouver
1234 West 14th Avenue, Vancouver
1364 West 11th Avenue, Vancouver
1373 West 11th Avenue, Vancouver
Lot size
150' × 125'
(18,750 SF)
200' × 125'
(25,000 SF)
150' × 125'
(18,750 SF)
50' × 125'
(6,250 SF)
Storeys
3 storeys
3 storeys
3 storeys + penthouse
2 storeys
Units
32 units
44 units
30 units
8 units
NOI
$409,335
$603,043
$396,246
N/A (vacant)
Assmt.
(2019)
$13,686,000
$18,973,000
$13,604,000
$3,702,000
---
An unprecedented opportunity to acquire a 4-building, 114-suite rental apartment portfolio exceptionally located in the popular South Granville/Fairview neighbourhood of Vancouver's Westside. The 4 buildings are all located within a 3-block radius of each other allowing for easy and efficient property management. Three of the four buildings are held in a bare trust.
The properties are situated in the Broadway Corridor Plan Study Area, close to the future South Granville-Broadway SkyTrain Station. The City is undertaking a two year planning program in order to devise a new Area Plan anticipated for Council's consideration in late 2020. The plan will focus on opportunities to integrate development around the Millennium Line Broadway Extension among other key goals. The buildings are being offered for sale as a portfolio but may also be purchased on an individual basis. Call us to discuss!  
---
Location
The properties are located in a walker's paradise just west of Granville Street between West Broadway & West 16th Avenue in South Granville. West Broadway and West 12th Avenue form the major east-west traffic arteries across the city (direct bus access to UBC), while Granville Street is the major nearby north-south traffic corridor which provide access to and from the downtown core and South Richmond (YVR).
Public transportation and shopping is available in the immediate area just steps away along Granville Street, Oak Street and West Broadway. South Granville's prime retail corridor is one of Vancouver's trendiest shopping destinations and offers tenants easy access to numerous amenities, art galleries, coffee shops, restaurants, banks and theatre, to name a few.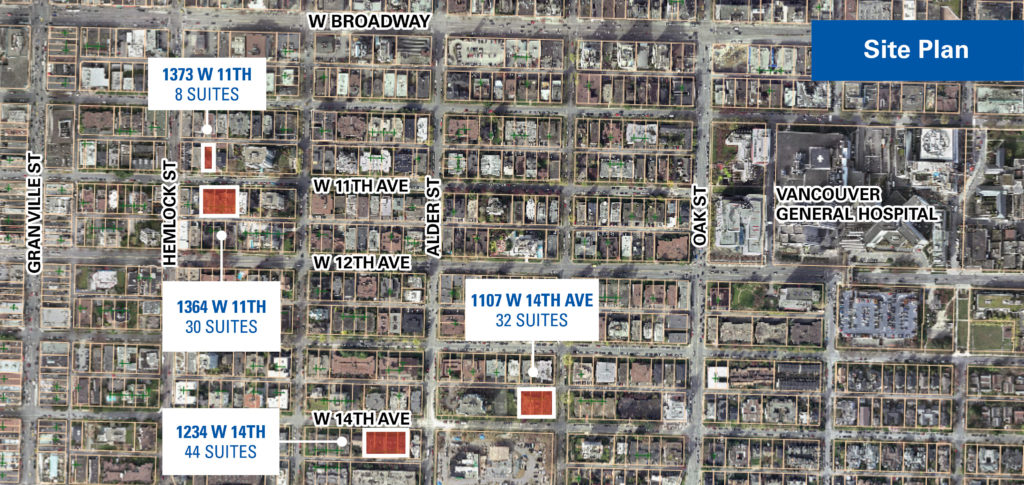 ---
Suite mix
No. units
Size range
Rent range
Bachelor

No. units

16

Size range

475 SF – 500 SF

Rent range

$1,079 – $1,339
1 bedroom

No. units

74

Size range

664 SF – 739 SF

Rent range

$1,485 – $1,566
2 bedroom

No. units

22

Size range

1,012 SF – 1,100 SF

Rent range

$2,020 – $2,232
3 bedroom

No. units

2

Size range

N/A

Rent range

N/A
---
Financials
Financing
Treat as clear title.
Assessment 2019

Land

Building

Total

Taxes 2019

$129,428

Notes

For more information, please contact the listing agent.
---
Gallery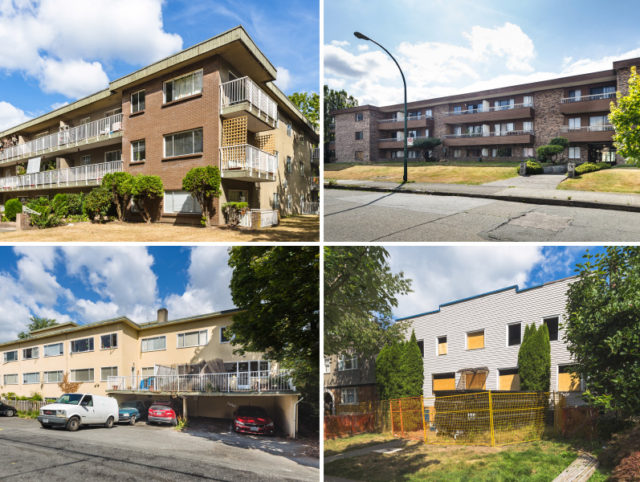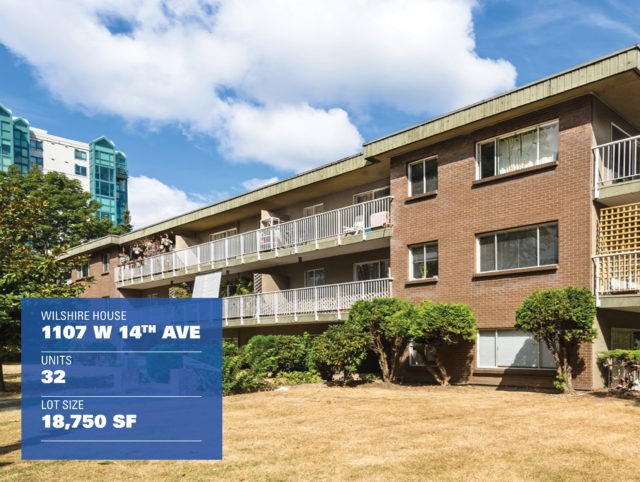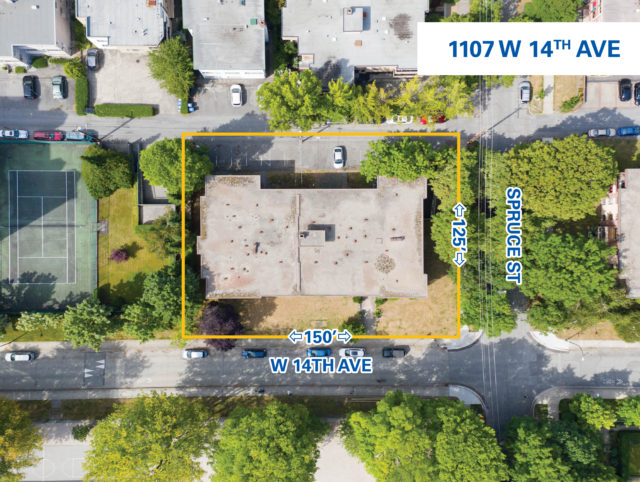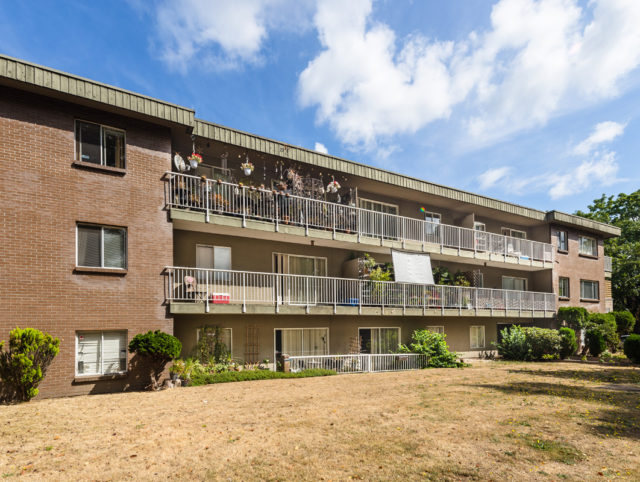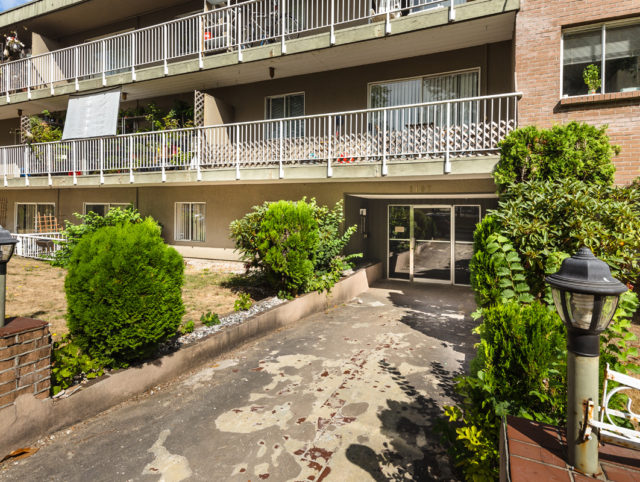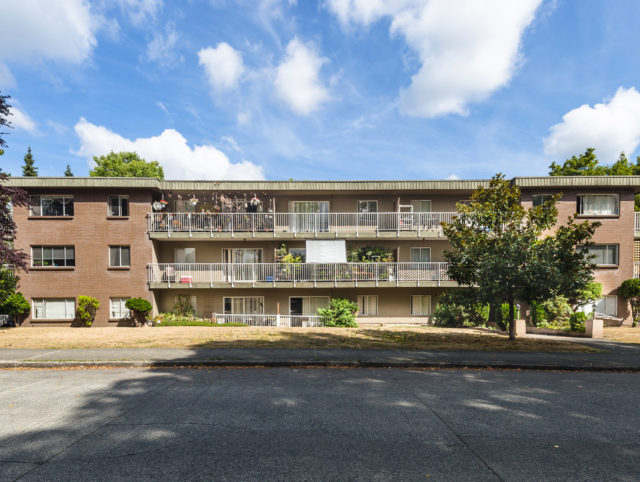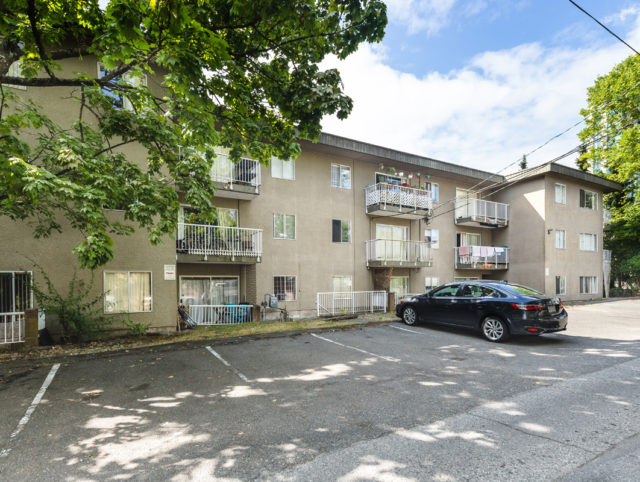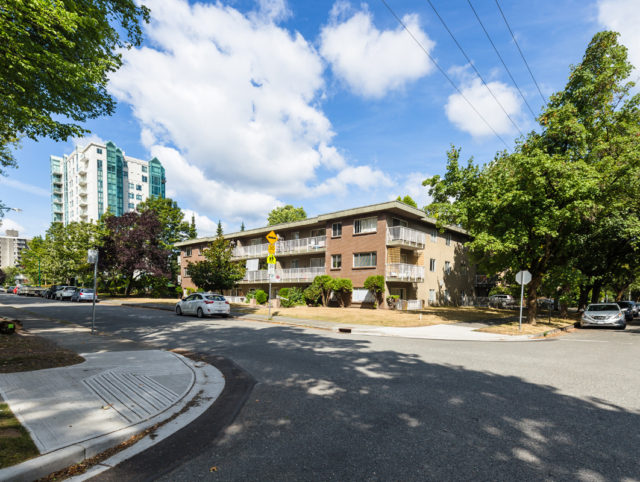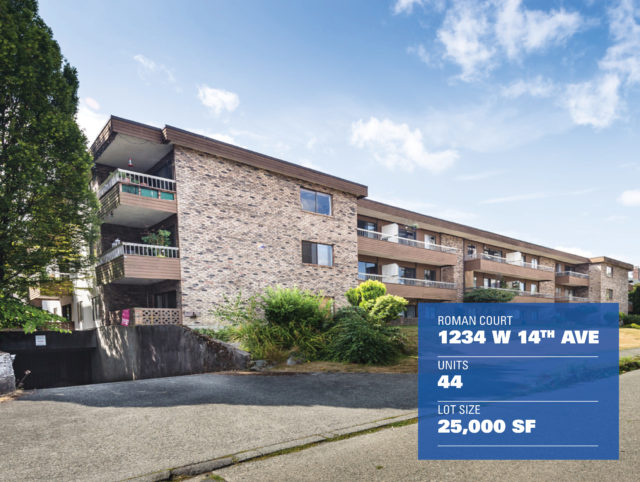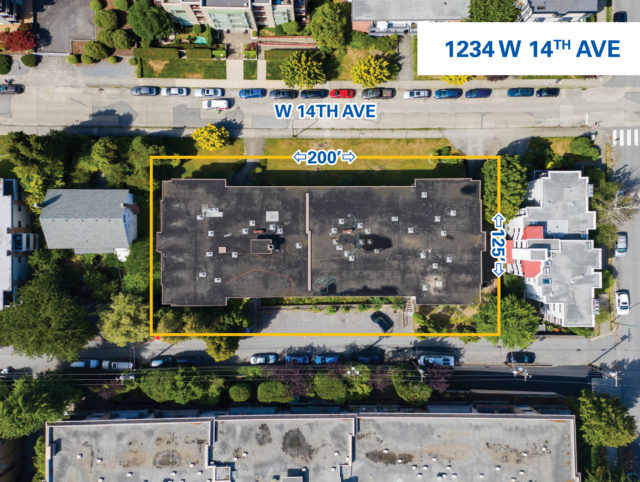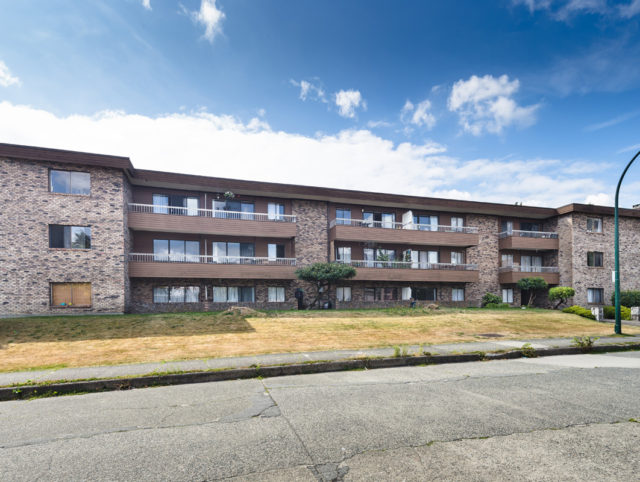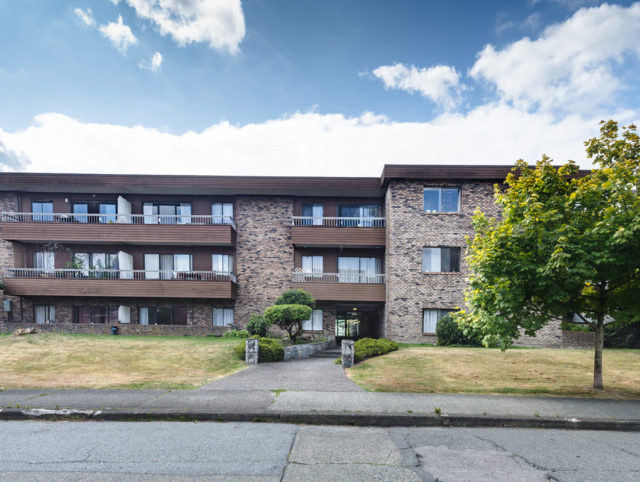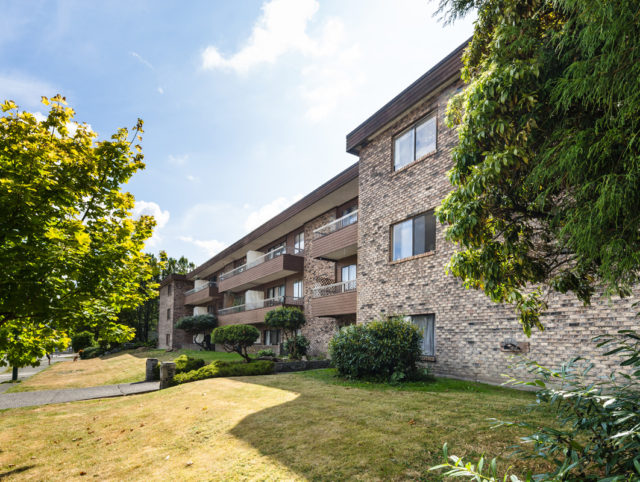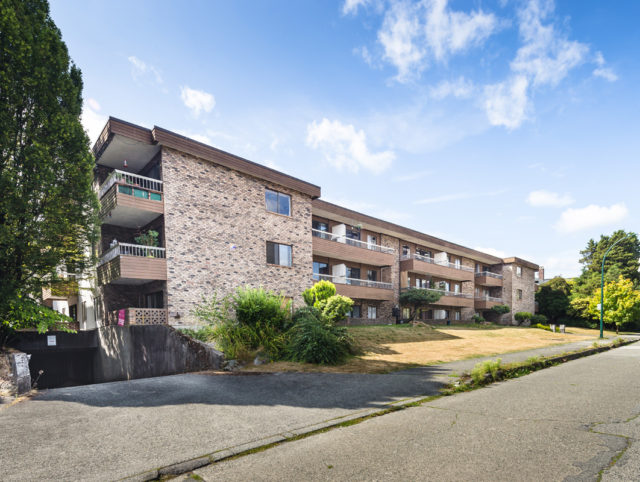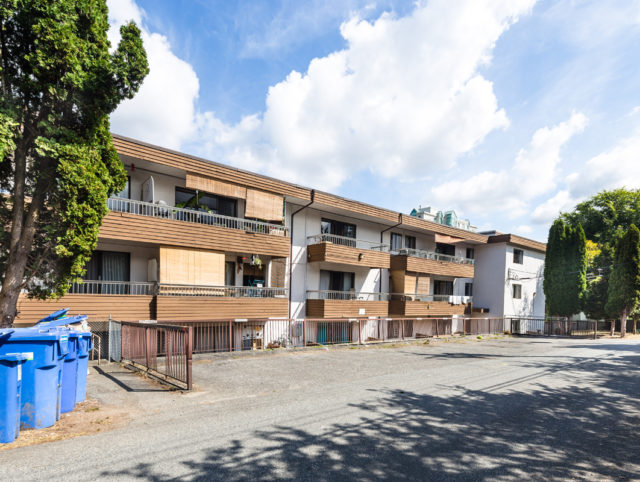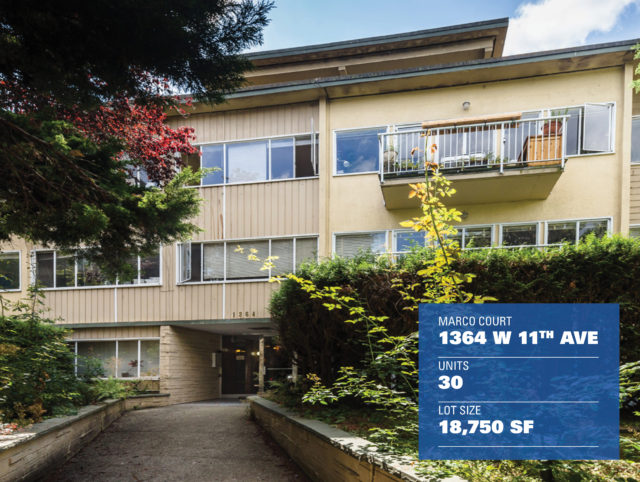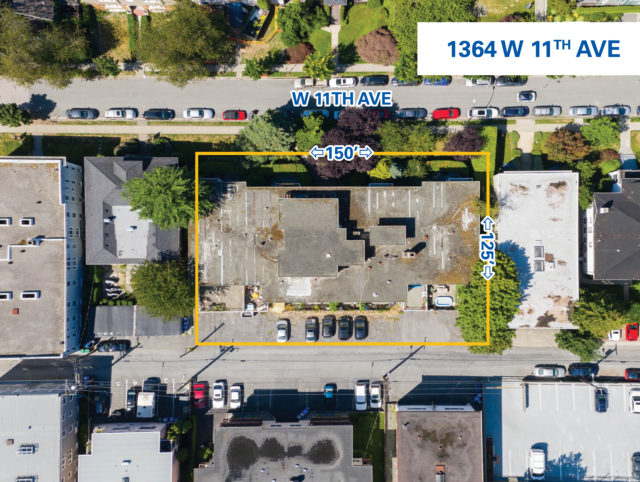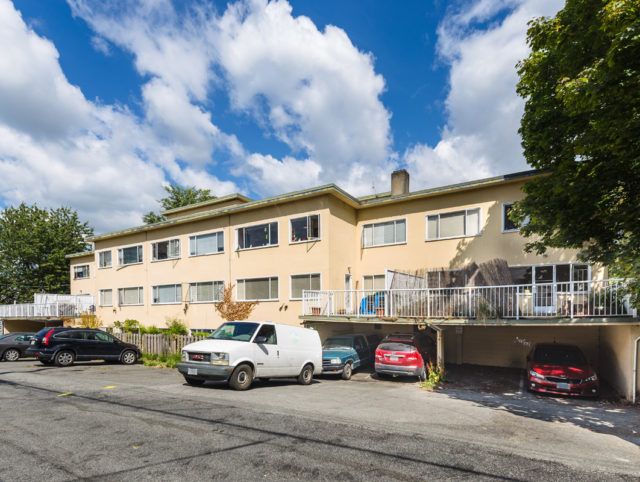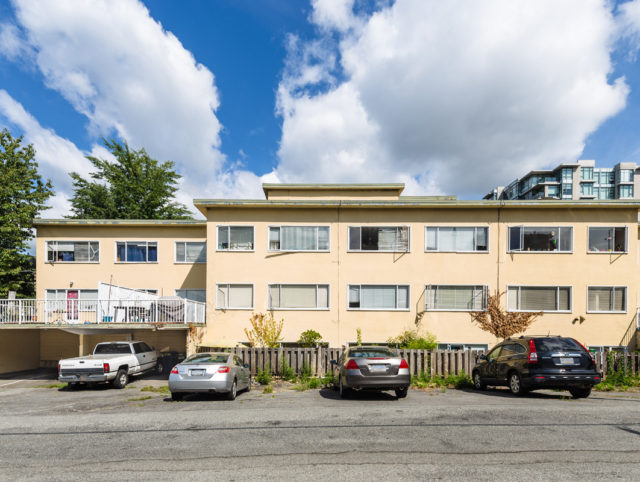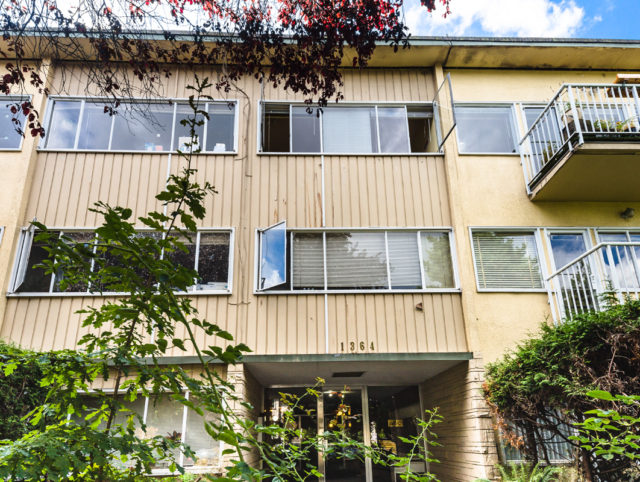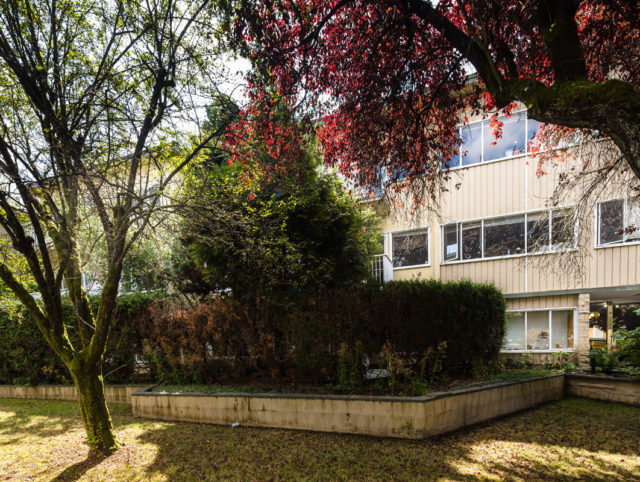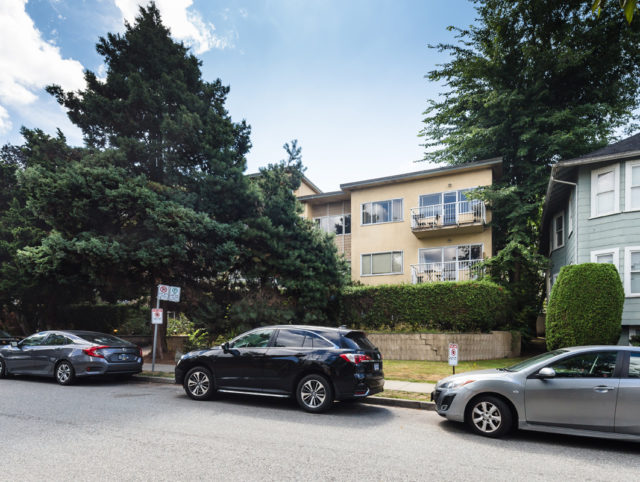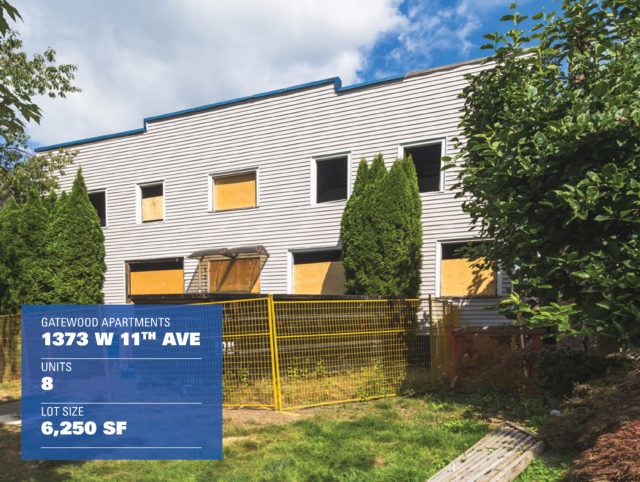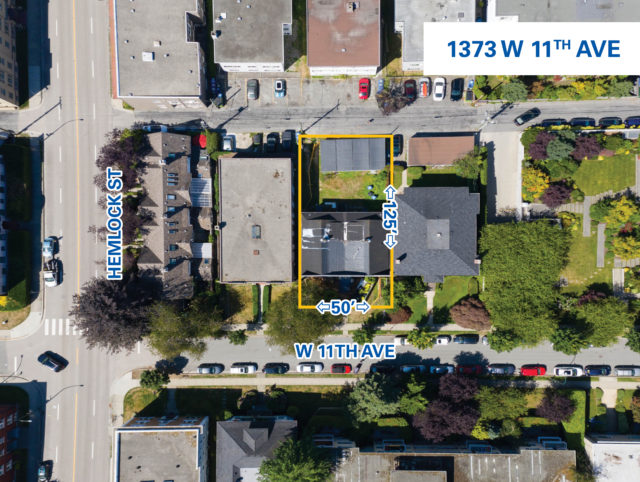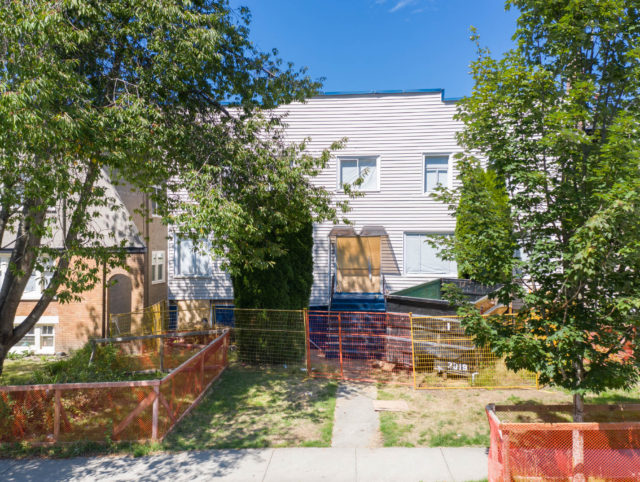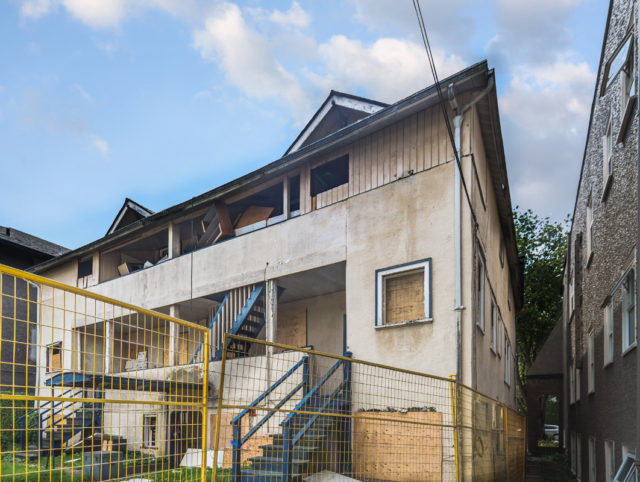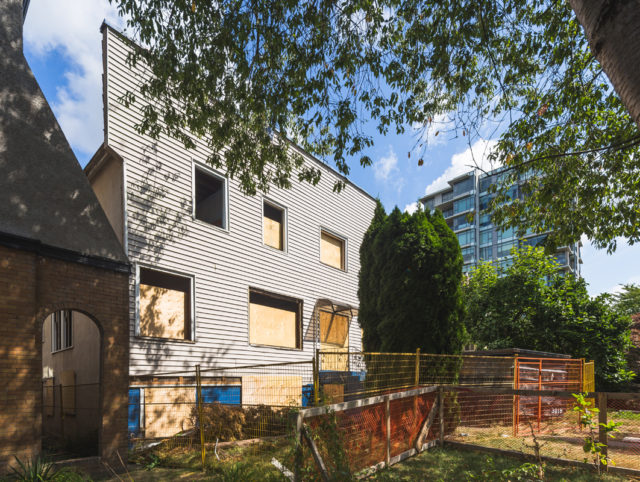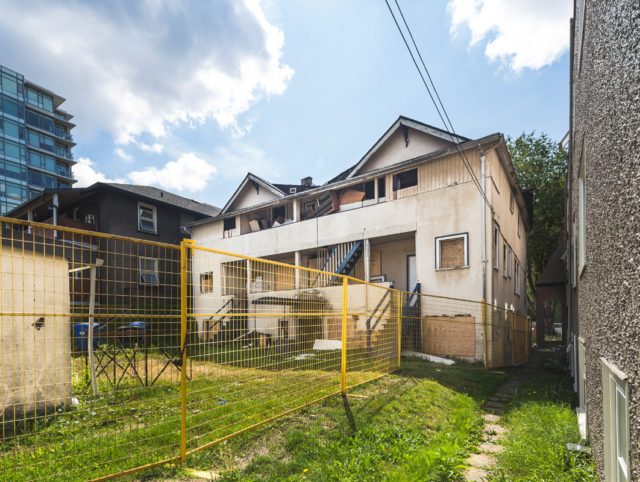 ---
Map